A one time chairman of Niger Delta Development Commission (NDDC) and former Delta State Commissioner for Finance,Chief Bernard Okumagba; Delta State Head of Service, Mr Reginald Bayoko and the wife of the Executive governor of Bauchi state, Hajia Aisha Mohammed are among the top notch honorary doctorate degree nominees of Prowess University, Delaware, USA, billed to hold at the University of Abuja come April this year.

In a press statement credited to Professor Buba S Mshelia, advisory board chairman of Leadtimes Africa magazine , convener of the program stated that" this year's edition is very unique because it will not just be honorary doctorate award conferment alone but many Nigerians will be inducted as fellow of Chartered Institute of Arts Professional (FCIAP) while others will bag fellow of International Institute of Strategies Development (FIISD) and others for special Leadtimes Africa magazine's award of Leadership.". " we in our little way is encouraging people to tread the path of excellence in leadership and by such recognition, they will do much more better in their various fields of professional callings. Our selection is purely based on recommendations and merit,the university don further stressed.

Professor Prince Eze Nwuaba, Registrar/CEO of Institute of Arts Management and Professional Study (IAMPS) who doubles as the African Representative of Prowess University in a press statement reiterated thus: "apart from the virtues of integrity, transparency and accountability exhibited by Chief Bernard Okumagba over the years,Chief Okumagba also served the good people of Niger Delta diligently and meritoriously especially his local community both at his time of Finance Commissioner of Delta state and also as former NDDC chairman. This is the fundamental reasons for his nomination for both honorary award and fellowship award. We have never had any corruption cases leveled against him under governor Okowa" s administration. "

Mr Reginald Bayoko-ftom permanent secretary to the position of Delta state Head of Service. As HOS of Delta government under Governor Okowa" administration. Reginald has remained a beacon of hope for the people of Delta state especially the state civil service which he has successfully transformed and repositioned since his assumption to office. This, he has achieved as a result of his charismatic leadership qualities built on hardwork, commitment, selfless service and vision. He is very committed and transparent in quality service delivery. After 2023, Delta state would leave behind, a virile and robust civil service under Bayoka", the statement added.All of these are made possible through the dynamic policies and programs of Governor Okowa.

As for the criteria used for nominating Bauchi First Lady,Hajia Dr.,Aishat Mohammed, Professor Eze had this to say" her pet Project, Al-Muhibbah Foundation is equalled to none as it is strategically anchored on women Empowerment and other intervention programs like free medical services for women across the state; to us these are strategic ingredients for good governance hence her nomination", he stated.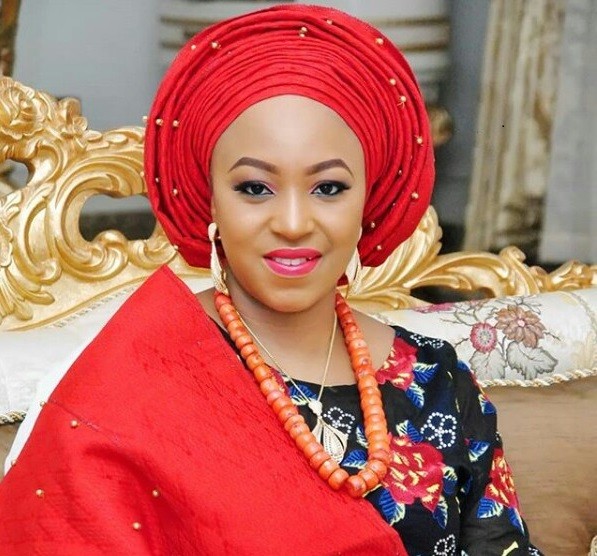 Other nominees for this awards include the General Manager,Public Private Partnership, Nigeria Ports Authority, Barr.Mrs Eniola Idowu Williams; Mr Lawal Adetunji Segun,CEO of BAOLOS Homes & Gardens Limited; General Manager of Lagos State water Authority,Oluwadamilola Emmanuel;Proprietress of Russels International Schools, Lagos,Mrs Nawanoeze; and Commodore Emmanuel Duja Effedua(rtd),Rector of Maritime Academy of Nigeria,Iron,Akwa Ibom state.
Also listed for honorary doctorate award and fellowship induction during the ceremony include the Managing Director/CEO of Delta Trust Mortgage Bank Limited, Dr. Mrs Ruby Ijeoma Okoro;Baba Bala Maaji,Zonal Head,North East,FCMB; CEO of Dabstar Educational Services,Dr Akin- Ojo Damilola Brown;Dr Mrs Mabel Ebele Magbulu,CEO of Eagle Heights Properties/Investment Ltd; and Alhaji Aminu Sani Sambo, Kaduna state Deputy Accountant.

Uzamat Akinbile Yussuf, Lagos state commissioner for Tourism,Arts and Culture and the Managing Director of Nasarawa State Development Board,Engr Wada Mohammed Yahaya who is nominated for honorary doctorate in Public Policy, as the emir of Biu, His Royal Highness,Mai Midala Mustapha Umar will bag doctor of humane letters.Executive Director of Energy Commission of Nigeria, Engr Abakar Umar will be conferred upon with honorary doctor in Human Resource Management; among few others.

The theme of this year's summit is titled:" Reducing the cost of governance in our Leadership System-
a new approach to sustainable growth and development in Nigeria to be delivered by Professor Basil C Nwankwo of Kogi state University. Chairman/CEO of Shelter Construction Co. Limited, Amb.Dr Mohammed Jibril Ahmed; Dr Salimon Akani Oladiti, National Chairman of PTD,Branch of Nupeng and Hon Dr Dayyabu Yusuf Garga, Executive chairman of Kanem LGA of Plateau state,all will serve as guests of honour at the ceremony. His Royal Majesty Musa Abari Agye , Osakpa of Akpanaja Kingdom ,Doma LGA of Nasarawa state, will serve as Royal Father at the ceremony.
count | 100