WhiteCard campaign
The Coalition of multiethnic communities (Jhar, Zaar, and Fulani) under the annual Gyangyang Intercommunity Sports Tournament (GIST) joins the United Nations to mark "International Day of Sport for Development and Peace" with a cross-boundary peace and unity walk
Protocol
On behalf of the host organization, the host community, and the organizing committee, I greet and welcome you all to this important event to mark the International Day of Sport for Development and Peace, 6th April 2022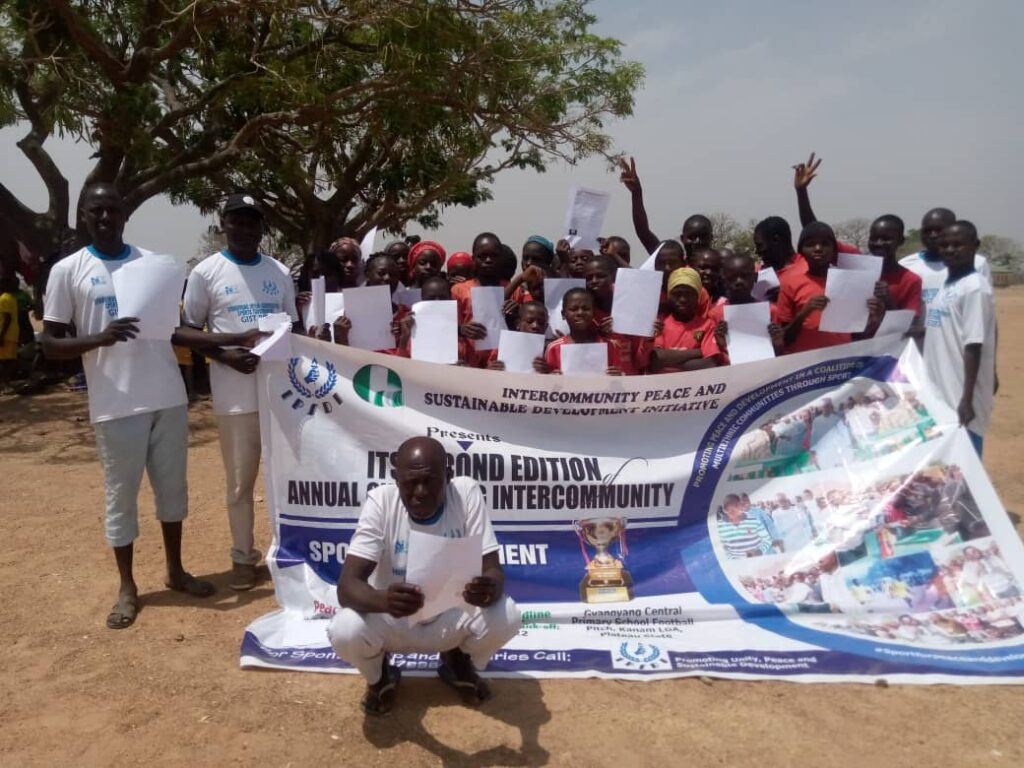 In recognition of sport's broad influence, the global theme of IDSDP 2022 is, "Securing a Sustainable and Peaceful Future for All: The Contribution of Sport,". The International Day of Sport for Development and Peace (IDSDP), which takes place annually on 6 April, presents an opportunity to recognize the positive role sport and physical activity play in communities and people's lives across the globe.
Today, our world faces generational challenges, from poverty and hunger to climate change, conflict/terrorism to Covid-19 pandemic. Nigeria is an extremely heterogeneous society, comprising peoples of different ethnic, linguistic, and cultural backgrounds. Likewise, the eruptions of violent conflicts have had diverse causes and characteristics. Nigeria is facing poverty and socio-economic challenges, humanitarian crises, conflict, and post-conflict situations or experiencing fragile peace. In recent times conflicts and kidnappings have arisen in several communities across the Northern States of Nigeria including Plateau and Bauchi. In Bauchi State, Tafawabalewa and Bogoro have suffered from a communal crisis in the past. Likewise, in Plateau State, Kanam has suffered from a communal crisis in the past. Recently cases of kidnappings were also recorded along those LGAs. These communal crises and kidnappings have led to the loss of lives, resources, and properties. Many Nigerians have become worrisome about the growing indiscipline, violent crime, and other social vices among Nigerian youths. Part of the issues raising conflict in communities is the fact that most of the young people are idle and because of that, they easily get trust, then go into drugs and make everyone an enemy. Such persons could cause or by into any and escalate conflict.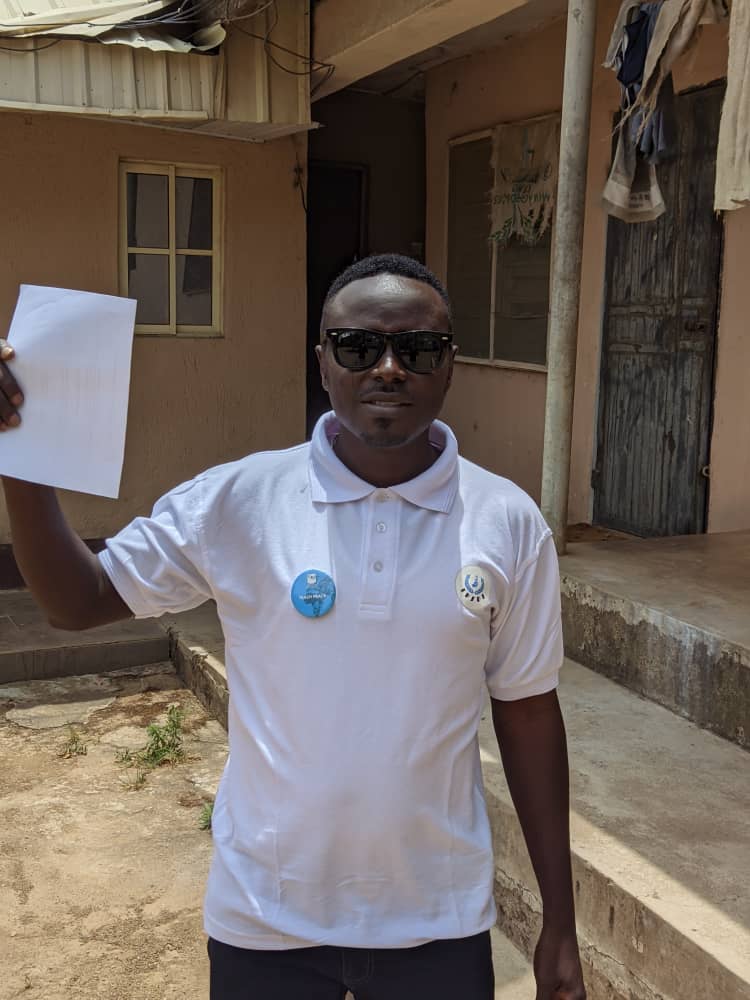 Although Nigeria is a country riddled with political chauvinism, religious bigotry, and ethnic prejudice. All these are always put aside when it comes to sports, especially football. Football is Nigeria's number one sport and it is also an agent that is capable of uniting young Nigerians, especially youths of this locality irrespective of cultural, religious, or social-economic backgrounds; putting away all other differences and collectively working towards a common goal. It promotes peaceful coexistence, tolerance, and understanding by bringing people together across frontiers, cultures, and religions. Intercommunity Peace Sustainable Development Initiative (IPSDI) has carved out a long-term initiative that will foster grassroots mobilization and engagement of youths for volunteering, development, and peacebuilding through sports. The sport for peace and development project is a multi-facet community development project that will strengthen government, private sector, and community partnership in peacebuilding and youth development at the grassroots. The overall goal of this tournament is to increase access to sporting opportunities for young players (talent hunt) and use the unique influence of sport to attract/mobilize a larger population to foster inter-community peace, social change, and sustainable development.
Call for unity
More than ever, we need to overcome our difference and unite as one team working together to tackle these growing humanitarian challenges and create a safer, more peaceful, and more sustainable future for all. This event (International Day of Sport for Development and Peace) brings people from all walks of life together to demonstrate the potential of sport to attract, mobilize, inspire, and unite people. Therefore, we are all gathered here today as people from different ethnic, religious, and village backgrounds to join millions of individuals across the world to engage in development initiatives through volunteer actions – both large and small – to strengthen social ties and promote inter-community development and peace coexistence through sport.
Conclusion
I want to charge Nigerian youths that any change starts with individual action and is shaped by our daily behavior. Through your daily responsible actions like becoming an advocate among friends, family, and neighbors, you are already contributing to humanity. Our actions may be small on their own: but when hundreds or thousands or millions of you do them, they become huge. Our individual and collective action has a major impact on peace and development.
My sincere appreciation to;
Chairman and the entire organizing/officials of the Gyangyang Intercommunity Sports Tournament for all your selfless sacrifices
Traditional leaders and council of elders
Match referees and security/vigilante groups for your voluntary sacrifices
Gyangyang volunteered students/youths and old-time footballers for your collective voluntary commitments.
All football players and fans
Community Vigilante/security group for your sacrifices
Gyangyang community for the overwhelming solidarity
Individuals who contributed to the implementation of the tournament
Thank you, and God bless all
The Intercommunity Peace and Sustainable development Initiative (IPSDI) the organizers of the Gyangyang Intercommunity Sports Tournament (GIST) hope to strengthen community capacities, foster ownership and sustainability of peace, and developmental activities, and contribute toward the achievement of the Sustainable Development Goals (SDGs) at the grassroots. The organizers equally hope to use this program as a diplomatic tool to settle disputes among warring factions and to promote friendships among youths.
Convener: Enoch Banbilbwa Joel
Project coordinators: Charity Solomon, Danlami Piku, Yusuf Burga, Lahjamma Jaryum, Sunday Shettima, Susinya Habila, Shamsudeen Nzapisma, Lahbudam Sarki Zailani, Sukumkya Yari, Mumsu Maikano Nisa, Juliet John Ibrahim, Hosea John
Organizing committee/Match officials
Samson Gyara = Chairman
Daniel Nahuta = Vice chairman
Levi Adamu = Secretary
Sukumun Luka = Asst Secretary
Hashimu Sulisma = PRO
Joseph Y. Sulim = Member
Danladi Dull = member
Dantala Dunga = member
Nzaldik Gidgid = member
Philip Sulisma = Adviser
Sodangi Zakkam = Adviser
Ibrahim Kamata = member
Godwin James = member
Dantala Tata = member
Hon. Ali Sabo = member
Registered clubs
Gyangyang United
Kunwur FC
Bungudu FC
Ngirang FC
Yola Nora FC
Yola Stars Dull
Wurno Kundak Gwammadaji (WKG) FC
Gobbiya FC
Ngarlang FC
Banram FC
U/Hakimi FC
Tadnum United
count | 238