Students of Course 29 of the Nigerian College of Accountancy (NCA) Kwall Bassa LGA, Plateau State on Thursday 10th November, 2022 elected Ten (10) Officials who will pilot their affairs.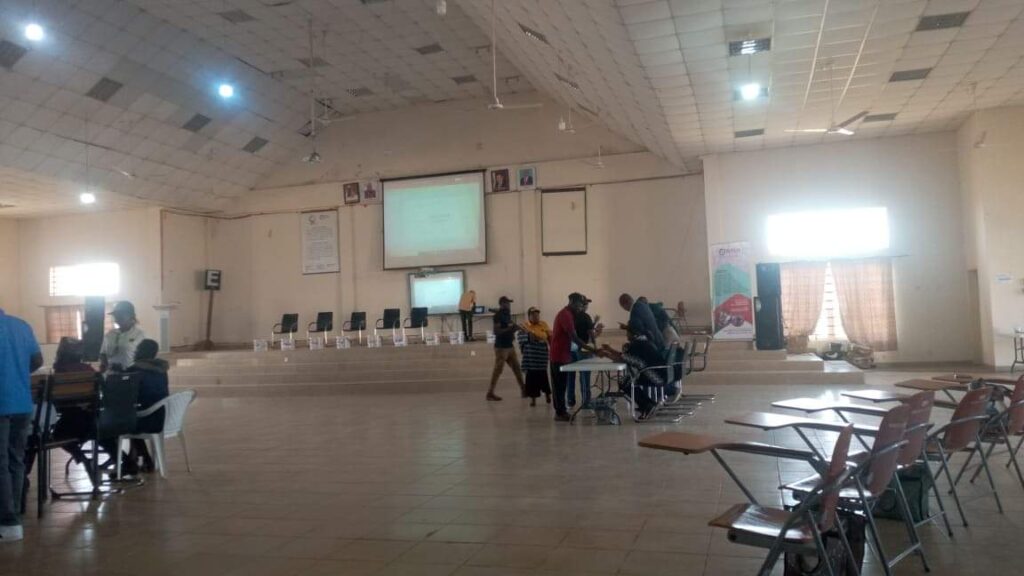 In the keenly contested elections into the ten (10) different offices of the Nigerian College of Accountancy Students Society (NICASS), the officials were elected in a free, fair and credible poll conducted by the 5-person Electoral Committee headed by Mrs Esther Domkat.
17 Candidates contested for the 10 available positions with the office of Vice President, Assistant Secretary General and Treasurer being unopposed.
All the Candidates in the elections comprising of professional fulltime and conversion Students had on Wednesday 9th November, 2022 presented their manifestoes before other Students and some top management Officers of the College headed by the Deputy Director General, Mr. Jonathan Nwagboso.
Mr. Nwagboso admonished the Students to conduct themselves peacefully before, during and after the elections and throughout their programme as well as beyond.
He charged those who will be elected to serve diligently, display transparency and prudence.
The elections started 9:36am with the accreditation and voting done simultaneously in strict compliance with the set electoral guidelines.
Musa Damishi Timothy garnered 180 Votes to emerge President while his opponent, Peter Ezekiel Maren pulled 97 Votes.
Mr. Raphael Joseph who emerged Secretary got 152 Votes to defeat Audu Douglas who pulled 128 votes.
Makwin Makingat got 138 Votes to emerge Financial Secretary while his opponent, Abdulkadir Kabir pulled 136 Votes.
The post of the Organizing Secretary was won by Hassan Ishaya who pulled 175 Votes to defeat Ucha Kawai who contested for same position.
Anita Yawadi won the post of the Welfare having pulled 155 votes to defeat Deborah Hussain who got 123 votes. Nwaokolo Olise pulled 173 votes to win the position of the Auditor defeating Dr. Dominic Aondona who scored 103 votes.
The position of the Public Relations Officer went to Chatjok Isaac who pulled 169 votes to defeat Daniel Isong who scored 103 votes.
The post of Vice President went to Isaac Kangare, Assistant Secretary went to John Kigbu and Treasurer went to Onimago Fatima who were all unopposed.
President-elect, Musa Damishi appreciated his course mates for the confidence reposed in him to superintend over the affairs of the Society for the Course 29.
Here are his words "To all course 29 professionals in the making I appreciate you for coming out to vote for us Irrespective of the team you belong, Remember my Slogan is "Unity in Diversity" "Accountability and Transparency" We are one, with God all things are possible. Thank you! Thank you! Thank you!"
Course Mates while congratulating the newly elected Executives charged them to provide credible and pragmatic leadership all through their tenure.
count | 211