20th May 2023
No fewer than two hundred Internally Displaced Persons from Mangu crisis in Plateau State have taken refuge in Pankshin Local Government Area.
Several people fled their homes with women and children constituting the larger number of the victims following attacks on communities of Washna, Jokcham, Kwahas, and Kifom, among other villages which left many dead and houses burnt in attacks linked to suspected herdsmen.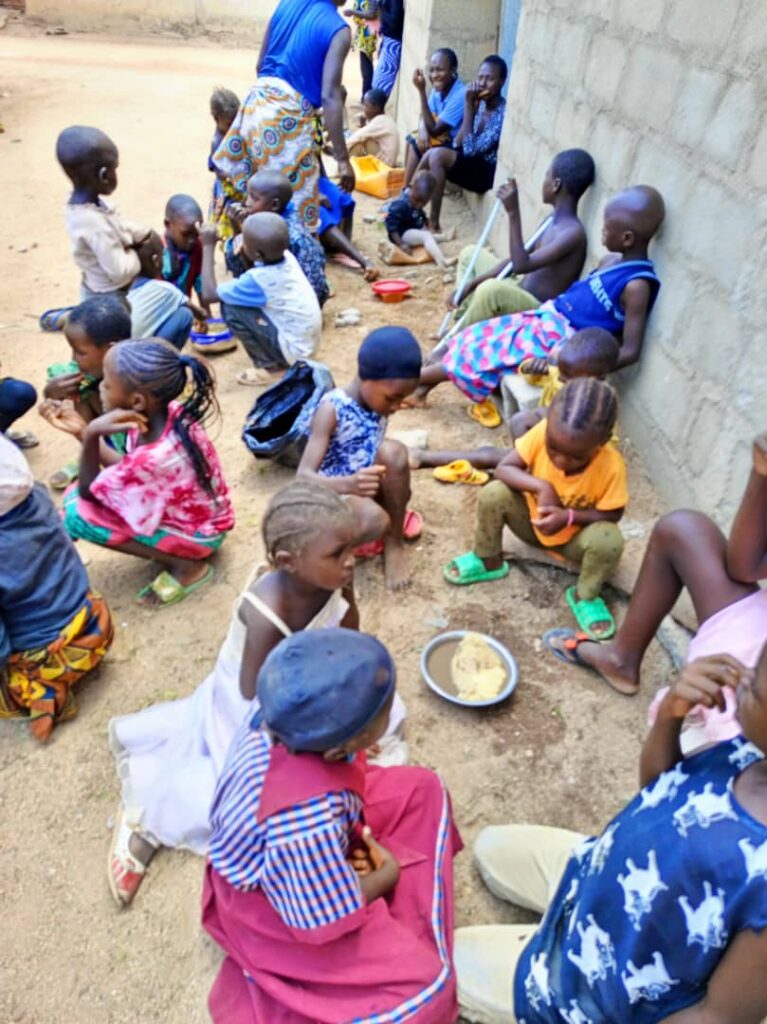 Pankshin Local Government Council Chairman, Audu Kak'mena who visited one of the IDPs Camp at the National Association of Mwaghavul Students, (NAMS) House at Bwarack, opposite Federal College of Education, Pankshin where the victims are taking refuge sympathize with them over the unfortunate incident, and assured them of the Pankshin Local Government Council's immediate intervention to cushion their suffering.
The Chairman who was represented by the Council Secretary, Edward Sunkur beckoned on the State and Federal Government, as well as individuals and organizations to intervene and assist with relief materials as the displaced persons are in dire need of food and shelter.
The Local Government Council Chairman also commiserated with his Mangu counterpart, Minister Daput, Mwaghavul Development Association, Mangu Traditional Council over the sad event which resulted in the loss of lives and property noting that armed attacks have been a primary threat in some communities in the State leading to deaths in recent weeks.
The Council Chairman also charged citizens of Pankshin Local Government Area to be security conscious by reporting strange faces or movements to the security agencies nearest to them while assuring them that the present administration in Pankshin Local government would continue to do everything possible to safeguard their lives and property.
A displaced person, Juliana Barnabas explained that they have been living peacefully with the Fulani people until that unfortunate day (Tuesday 15th May 2023) in the morning when they saw them parking their belongings out of the Communities where they asked them, where are you people going, from there they started hearing gunshots coming from different angles which led to the killings and burning of their (the natives) houses.
Juliana said the attackers carried sophisticated weapons and moved from village to village unleashing mayhem, unchallenged.
While appreciating the Council Chairman of Pankshin Local Government for the visit, they said food is the major challenge facing them, according to them, the only food they get sometimes they only allow their children to eat, but even at that, the children cry helplessly because they are hungry as they did not plan for it, they ran for their dear lives and nobody at that moment could think of carrying any food.
The displaced persons appealed to the Government to provide them with relief materials to cushion the effect of the heavy losses they suffered in the crisis.
At the time of filling this report, many displaced persons are taking refuge in residential houses with their relatives and friends in Pankshin.
count | 156