Marriage is considered a divine institution, a union between a man and a woman; who have decided to commit their futures together, to start a family together. To crown it all, marriage is also a union of families, bringing them together in ties that endure forever. This tradition has lasted for ages and has continued to flourish into the current 21st century.
This was the story of the families of Engr. Daniel Dafur and Baba Shehu Dawurung who gave their children Miss Longret Dafur and Mr Nanle Dawurung to be wedded at ECWA Goodnews Church, Bukuru on Saturday 20th May 2023.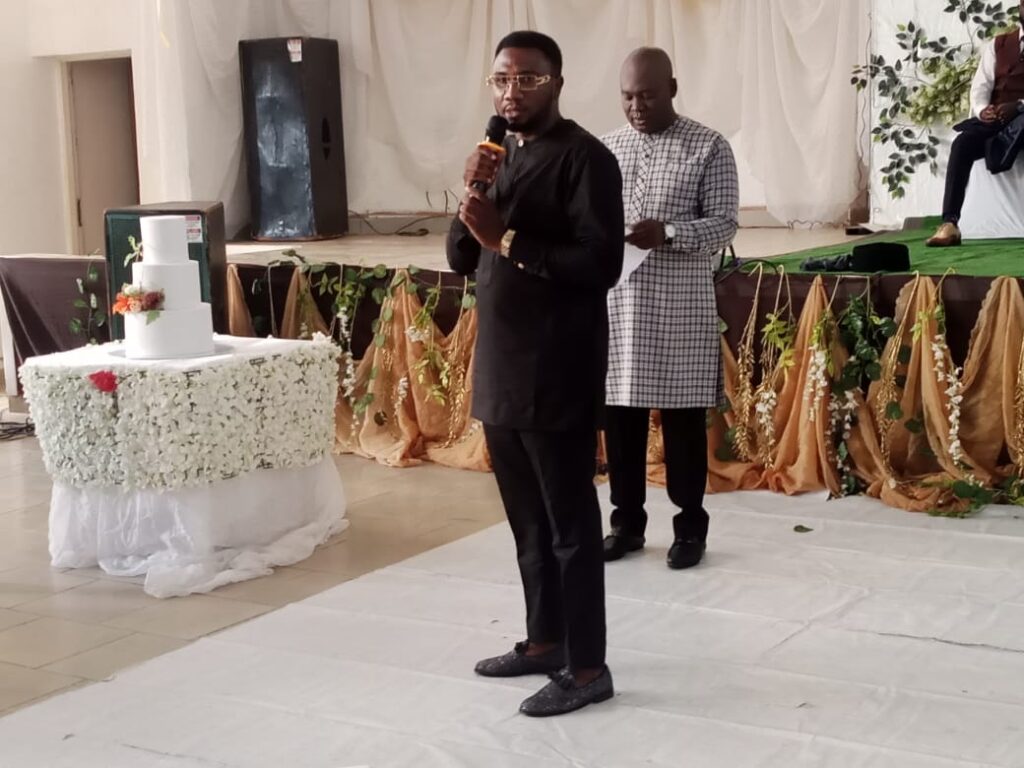 The solemnization of holy matrimony saw both Longret and Nanle take turn to exchange marital vows and rings, after which they were pronounced Husband and Wife.
Family, Friends and well wishers were led to a reception in honor of the latest couple Mr and Mrs Nanle Dawurung at the Ayo Kehinde Multi-purpose Hall, Rayfield Road, Bukuru.
Chairman of the occassion, Arch Felix Zachariah welcomed everyone present who gathered to celebrate with the newly Weds. He prayed for a happy and fruitful home for Mr & Mrs Nanle Dawurung, then declared open the session of the cutting of the cake.
count | 493