Troops of 3 Division Nigerian Army and Operation SAFE HAVEN (OPSH) have been charged to conduct themselves professionally while discharging their constitutional roles of defending the country in aid to civil authority through the use observance of International Humanitarian and Human Rights Laws. This was made know today, 9 September 2023, by the Chief of Civil Military Affairs (CCMA), Major General Nasakhare Ugbo, during a sensitization workshop titled "Constitutional Responsibilities of the Nigerian Soldier Through Adherence to Humanitarian and Human Right Laws " held at Headquarters 3 Division Auditorium, Maxwell Khobe Cantonment Jos.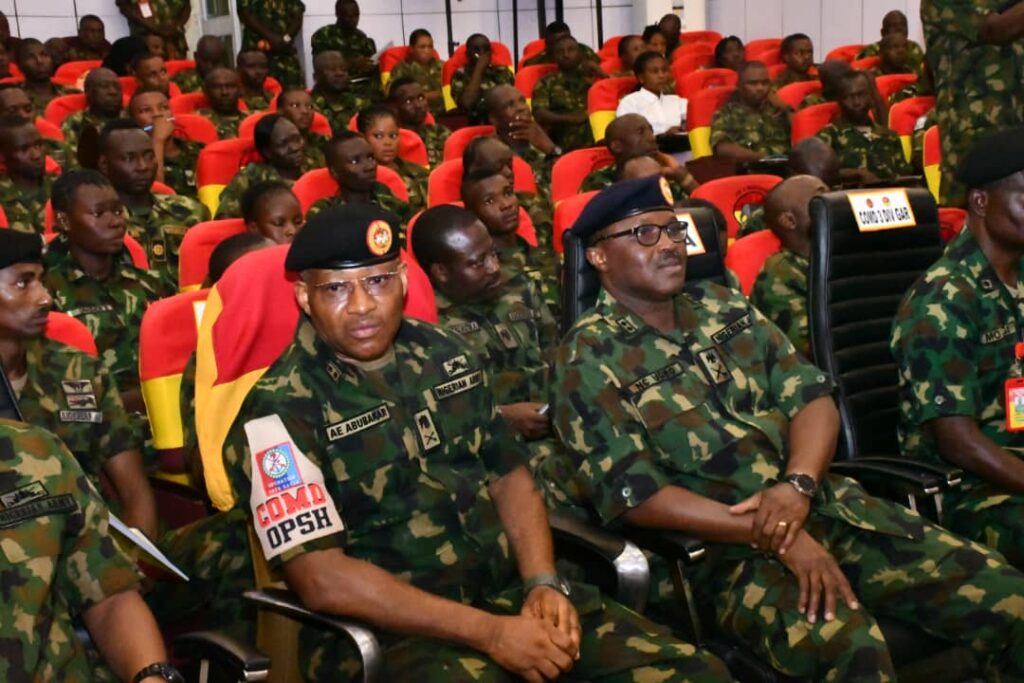 The CCMA noted the complexities and volatilities of contemporary security challenges in the ever increasingly interconnected world which calls for the need for military personnel to conduct themselves within the ambit of appropriate laws and regulations while avoiding actions which might have negative implications on the lives of innocent citizens and their civil liberty. He revealed that, as the Nigerian Army continues to engage herself in several operations across the country in collaboration with other security agencies, the need for troops to conduct themselves within the standard of discipline and professionalism cannot be over emphasized.
Major General Ugbo further charged troops to respect the citizens' rights during operations as enshrined in the Constitution of the Federal Republic of Nigeria.
Delivering his welcome address, the General Officer Commanding (GOC) 3 Division Nigerian Army & Commander Operation SAFE HAVEN (OPSH), Major General AE Abubakar noted the need to sustain troops training especially on humanitarian and human right laws to avoid unnecessary litigations. He remarked that, the Nigerian Army placed high premium and interest on the training of personnel in tandem with the aspiration and Command Philosophy of the Chief of Army Staff. "This sensitization workshop is in line with the Chief of Army Staff's Command Philosophy, which is a catalyst to the successful conduct of our military operations." he averred.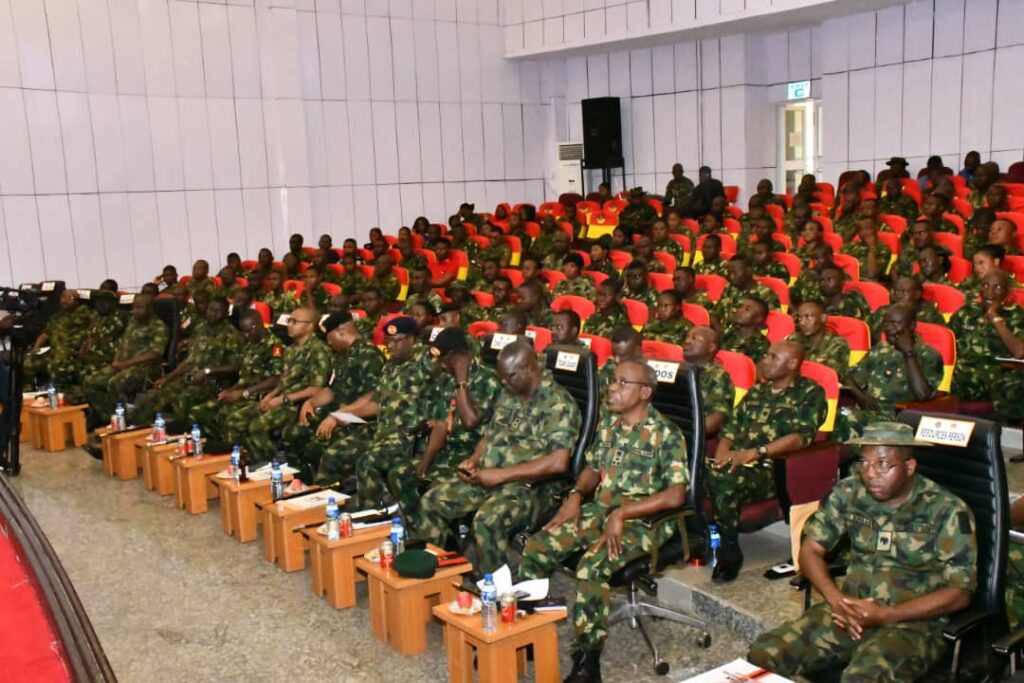 The GOC further reiterated that the troops of 3 Division and OPSH remain committed to the achievement of the vision of the COAS in tackling all forms of security challenges in the region within the ambit of the Constitution.
Delivering their lectures on "Understanding the Applicable Rules During Military Operations" and "Constitutional Responsibilities of the Nigerian Army Soldier Through Adherence to Humanitarian and Human Rights Laws", the guest speakers, Dr Livinus Jatto and Major II Nibras enlightened the troops on International Humanitarian Law (IHRL) and human rights laws during military operations. They noted that the IHRL are specialized rules designed to reduce the effects of Armed conflict particularly on civilians and to limit the level of violence and arbitrariness. Troops were also educated on the scope of IHRL which are Distinction, Proportionality, Accountability and Necessity for excellent Civil Military cooperation and legal status of a Soldier amongst others.
The event was attended by Principal Staff Officers at Headquarters 3 Division and Operation SAFE HAVEN, Commanders and Commanding Officers as well as soldiers from all the units and formations under 3 Division.
count | 22