The acting Country Director of the United States Institute of Peace (USIP), Dr. Chris Kwaja has described surviving the ghastly motor accident he was involved in on Saturday 11th November, 2023 at Garaku, Nasarawa State as "divine" and miraculous considering the impact of the accident on the car he was personally driving.
He said he saw the "divine" hands of God which made his survival possible and he will forever remain grateful to Almighty God. He glorified God for His divine intervention, for saving him and miraculously sparing his life from what could have been an obnoxious story.
"It's the grace of God, considering the damage on the vehicle. I was the only one driving" he said.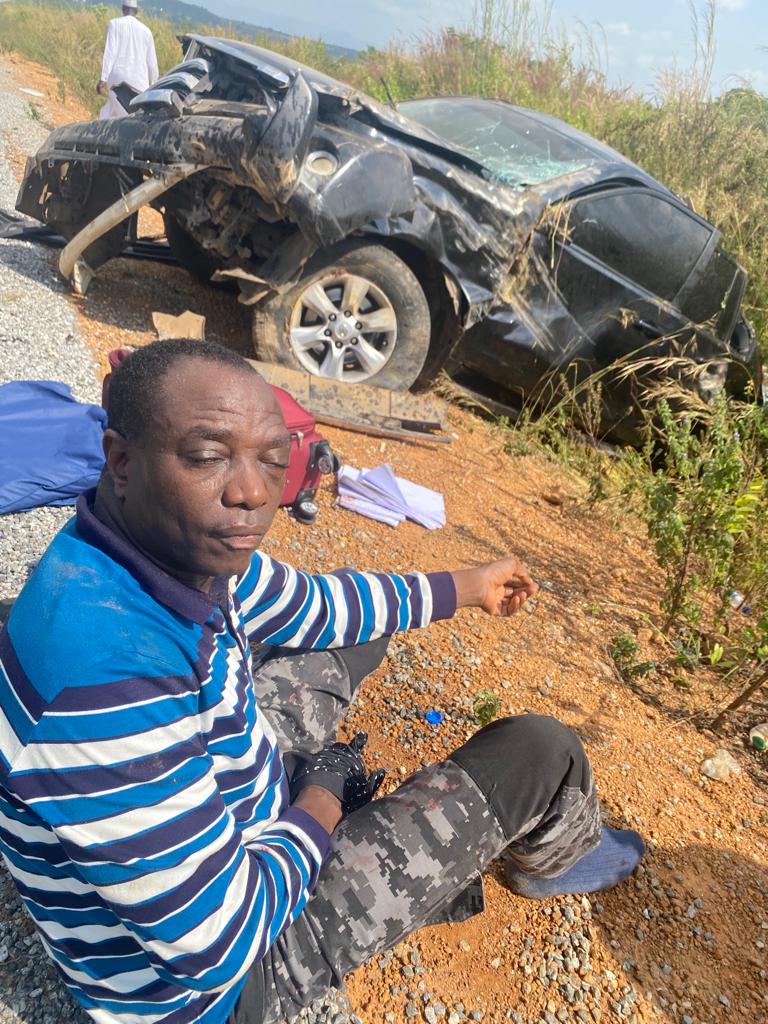 It will be recalled that Dr. Chris Kwaja who has been an Associate Professor of International Relations and Strategic Studies with Modibbo Adama University Yola, Adamawa State sustained injuries following a ghastly motor accident at Garaku Nasarawa State on his way to the Federal Capital Territory, Abuja and received medical attention at the Jos University Teaching Hospital (JUTH), Plateau State but has since been discharged from the medical facility.
The remote cause of the accident was a tyre problem according to eye witnesses' report.
Dr. Kwaja appreciated those who assisted him at the point of the accident, health practitioners who attended to him and those who have been giving him care since the accident.
He appreciated those who prayed for his recovery and gave him moral support all along.
count | 543