The Transition Implementation Committee (TIC) Chairman Riyom Local Government Council, Hon. Bature Sati Shuwa was at the Council Secretariat today, accompanied by the Distribution Committee shared a total of 166 bags of rice to the 3 Districts in the LGA to ameliorate the suffering of the people in the communities.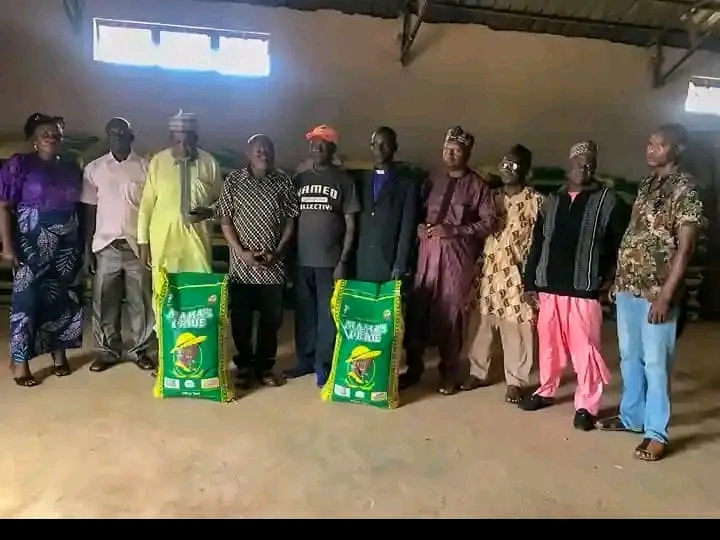 He however, mentioned that Gov. Caleb Mutfwang received 3000 which was shared to the 3 Senatorial Zones in the State, with each zone having 1000 bags, that of the Northern Zone was shared among the 6 LGAs with each taking 166 bags home. This also means that each District is getting 55 bags and the remaining 1 bag will be given to the Paramount Ruler in the LGA.
In his magnanimity, he promised to buy additional 80 bags of rice and 40 bags of maize to augment that of the State Government.
The various District Committees shall decide on when and how they shall distribute theirs.
count | 66