Plateau State Governor, Barr. Caleb Manasseh Mutfwang, has reaffirmed his administration's commitment to establishing robust mechanisms that will expedite and streamline access to justice within the state.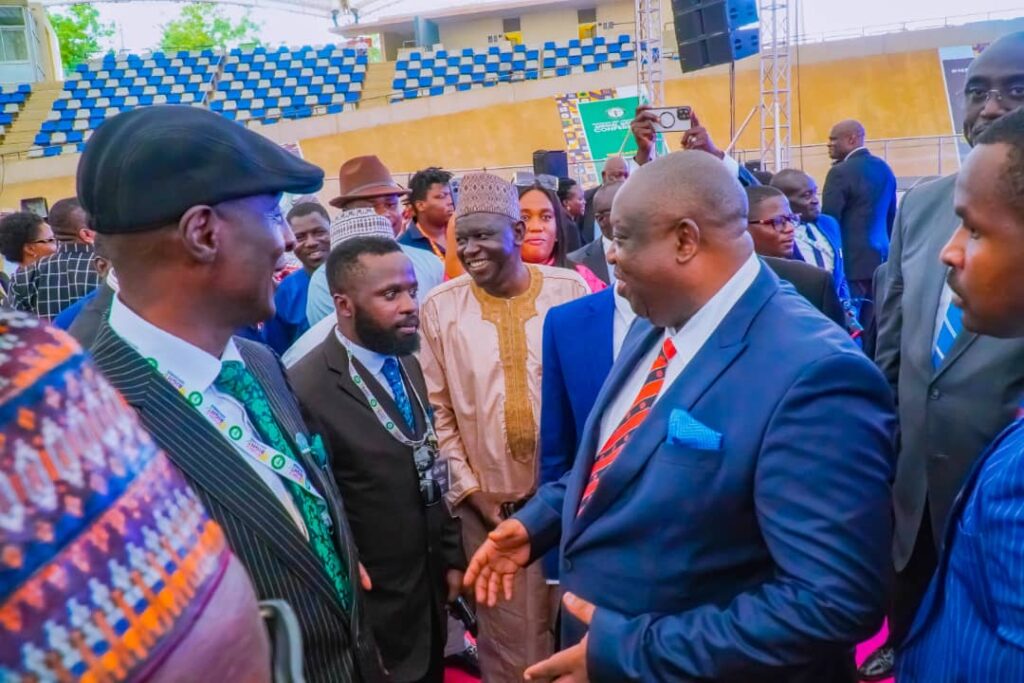 The Governor stated this in a presentation at the Annual General Conference of the Nigerian Bar Association, NBA, in Abuja where he was not only an active participant at the conference but was also unanimously recognized by members of the Bar as an Ambassador of the Nigerian Bar Association (NBA).
Governor Mutfwang stressed the need for legal professionals to take the lead in steering the nation towards progress and development, emphasizing that the theme of the conference, "Getting it Right and Charting the Course for Nigeria's Nation Building," resonates profoundly at this critical juncture.
He noted that the key drivers of effective justice access are the human elements within the justice system, from those who administer justice to those who oversee justice institutions.
Governor Mutfwang acknowledged that his administration had taken decisive action by enacting the Law Reform Commission bill as its inaugural legislative act, aiming to facilitate fair access to justice across Plateau State.
"As members of the bar, we must rise to this challenge and provide the purposeful leadership that our nation desperately needs at this pivotal juncture. Our country faces multifaceted crises, and we must take stock, introspect, and redefine our position within the global community. The world has long anticipated Nigeria's rise to leadership, particularly within the African continent," Governor Mutfwang stated.
The governor further emphasized that access to justice plays a pivotal role in resolving crises and combating the pervasive corruption that has hindered both the nation and Plateau State.
Governor Mutfwang acknowledged the paramount importance of leadership and adequate funding for justice reform.
He said he has the vision for Plateau State to be a front-runner in implementing progressive reforms in the justice system in the years ahead.
President of the Nigerian Bar Association, Yakubu Maikyau, expressed gratitude for Governor Mutfwang's presence at the conference.
He commended the Governor for his thought-provoking presentation, which contributed substantially to the discourse on justice system reform.
Yakubu Maikyau expressed optimism in Governor Mutfwang's capability to articulate the concerns of the Bar before the Nigerian Governors Forum and the Nigeria Economic Council Meeting, given his competence and dedication to achieving substantive change.
count | 134