Stakeholders in Plateau State have commended the Plateau State Contributory Healthcare Management Agency (PLASCHEMA) for the remarkable breakthrough in health coverage recorded so far in the State. Stakeholders lauded the efforts of the pioneer Director General of the Agency, Dr. Fabong Jemchang and his team for working towards achieving universal health coverage in the State and charged the agency not to relent in pursuing its mandate to actualization.
The agency said it currently has over 100,000 people accessing care under its Universal healthcare scheme in Plateau State.
Dr. Fabong Jemchang, the Director General of the agency, said this at a stewardship town hall meeting which was broadcasted live on Plateau Radio Television Corporation. and held at her studios on Monday 22nd May 2023 with the theme "Touching Lives For God and Country"
Jemchang said spoke extensively on the Universal Health Care coverage trajectory in Plateau State and delivered a brief on the agency's stewardship after its inception from 2019 to date.
Speaking on the enrollments done by the agency, He said in the formal sector, the agency has enrolled 74,008 persons, while 582 persons have also been enrolled as self-sponsored people with 1098 persons being sponsored by public spirited individuals and 34,470 for those enrolled under the basic health care fund making a total of 110,158 persons currently accessing care under the Universal Health Care coverage in Plateau state.
The DG maintained that the agency's services are cut across the entire state covering the 325 state wards, using the primary health care centers around them.
He said the Plateau State Contributory Healthcare Management Agency operates two platforms, the state social health insurance scheme and then the basic health care provision fund an initiative of the Federal Government, thereby providing emergency care, primary care, secondary care and tertiary care.
"We have a whooping 424 primary health care facilities, we have 4 Tertiary health care facilities, we have one stand-alone eye center that has a specialist entomologist with other eye centers in the tertiary facilities and secondary care, we have 8 Laboratories and diagnostic centers, we have 84 secondary healthcare facilities, we have 3 dental centers".
"We have also adopted 3 healthcare facilities and taken them from the level of a primary healthcare center to near comprehensive Healthcare centers. We also have 26 community Pharmacies that have helped to issue drugs to our people when the need arises". Dr. Jimchang further stated.
The DG said enrollment has also been made easy with the invention of the EVAC system (Enrollment, Verification, Access, and Claims System) a breakthrough innovation and the first of its kind in Nigeria, enabling people to pay and get enrolled without necessarily coming to the office.
He commended the Plateau state Governor, Simon Lalong for the initiative that birthed the agency and foresight for his determination to revolutionize the healthcare sector within the State, particularly as it relates to access, affordability, and quality.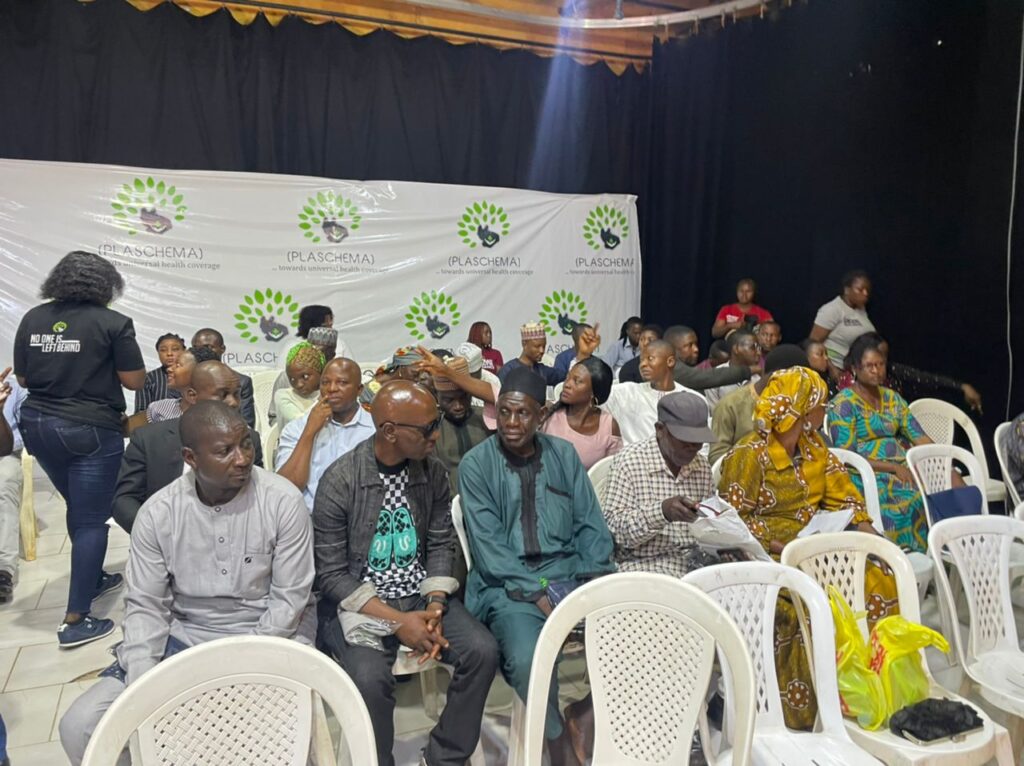 count | 37