The Plateau Initiative for Development and Advancement of the Natives, (PIDAN) admonishes citizens of the state to remain calm and law abiding in all their actions in the wake of unfolding political developments.
PIDAN, an umbrella body of all indigenous ethnic communities on the Plateau made the call in a statement signed by its Secretary General, Comrade Nanle Gujor in Jos, said the call became necessary in view of some negative postures of some people, through actions and comments that have the capacity to inflame crisis following the various judgments of the Elections Petition Tribunal and anticipated rulings by the Appeal Court.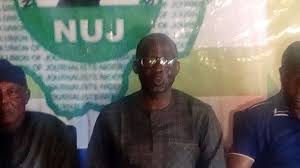 The Association frowned at the unnecessary mis-information and misinterpretations that heralded the rulings of Appeal Court, which action action , PIDAN said have contributed in heating the polity.
The Association also expressed displeasure on the unsubstantiated allegations leveled against the daughter of the state and President of the Court of Appeal Justice Monica Dongban-Mensem, who they advance is aware of her responsibilities in the protection of her integrity and the judiciary.
"We believe in the capacity of Justice Dongban-Mensem to deliver on her assignment and aware of her responsibilities, she will not do anything to disappoint the people of the state, the judiciary and the Nation in general," the statement added
The body used the opportunity to advice citizens not to fall prey into the antics of disgruntled elements whose stock in trade is to create opportunities to infiltrate and cause mayhem in the state.
PIDAN also appealed to the citizens to remain united and avoid tendencies by some misguided politicians to plug the state into anarchy, through unsubstantiated and unguided Press Conferences and releases, and the use of social media to unleash venoms on citizens who worked so hard to build and earned their reputations and or attain their current statuses.
PIDAN says that such actions will not be tolerated, and called on Community Leaders to collaborate with security agencies in identifying and reporting any trouble shooter (s) and or agents of destabilization.
The Association assured of it's cooperation and collaboration with security agents in the search for trouble shooters and in the maintenance of law and order in the state.
count | 24