The Special Taskforce operating in Plateau State, parts of Bauchi State and Southern Kaduna Codenamed "Operation Safe Haven" has arrested some hoodlums who have been terrorizing Gangare Area of Jos North LGA, Plateau State.
The hoodlums were paraded at the Operation Safe Haven Headquarters in Jos, Plateau State with dangerous weapons recovered from them.
They were arrested following the killing of a person in Gangare Area which led to the swift intervention of security agents from the Operation Safe Haven which led to the arrest of the hoodlums with Jackknife and other dangerous weapons.
One of the gang Leaders, Hussain Ismail Isa, a 22 year old resident of the area said they use the weapons to defend themselves against other gangsters from other areas.
Residents of the area who will not want their names in print lauded Operation Safe Haven and urged the State Commander, Maj. Gen. C. C. Okwonkwo to do more in terms of arresting drug addicts who potents great security threat.
They commended the State Commander for his zero tolerance against crime saying the rate of crime in the State Capital is gradually reducing.
They expressed Confidence that the State Commander will address the crime rate in the State seeing his resolve in tackling crime.
Commander Operation Safe Haven Major General Chukwuemeka Okonkwo said he will continue the crackdown on criminal elements to ensure crime rate is reduced to the minimum in the State.
He said a peaceful State is possible if the people will cooperate with security operatives and expose criminal elements instead of providing them with cover.
He urged parents and guidance to monitor the activities of their Wards and not fail in their parental responsibilities saying there is no hiding place for perpetuators of crime.
He said Operation Safe Haven is committed to a safer and secured Plateau State.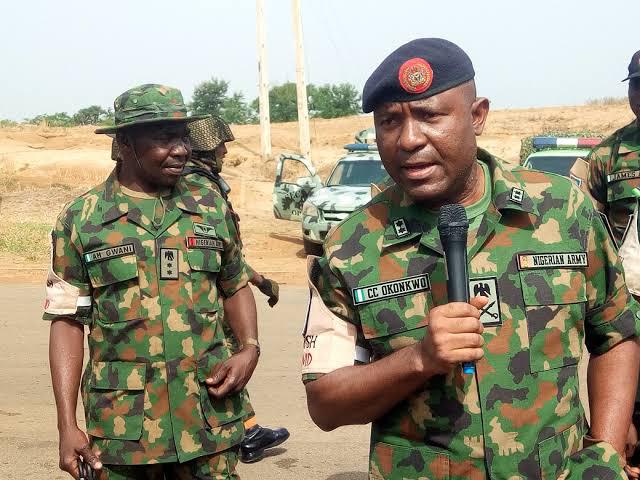 count | 288