The Non Academic Staff Union (NASU) of Educational and Associated Institutions Plateau State Universal Basic Education (SUBEB) today held its Branch Election to elect Leaders who will pilot the affairs of the Union for the next four (4) Years.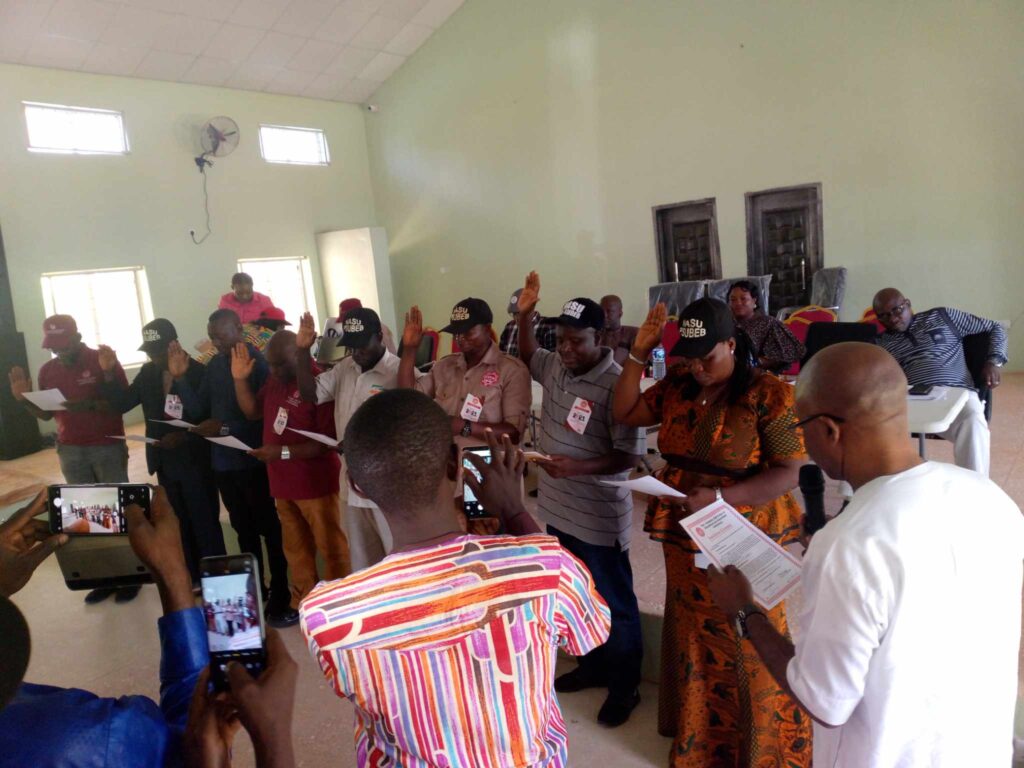 The Election which held at the Educational Resource Hall Model Primary School Shehe Shinko Rayfield Jos, the Plateau State Capital Saw Cmr. Julia Ayuba Gana emerged Chairman of the NASU PLSUBEB Branch after pulling 65 Votes to defeat her opponent Cmr. Dakum Idi Damtun who secured 19 votes.
The Office of the Secretary of the Branch went to Cmr. Adamu Kangmu'ut who scored 47 votes, while Cmr. Sandra Nji pulled 32 voted and Cmr. Deborah Bako got 6 votes.
Cmr. Daniel Musa Agudu emerged Treasurer unopposed after his opponent Cmr. Azi Ajang Chiroma stepped down few minutes to the commencement of the elections.
Cmr. Richard Nanpon Jonah, Cmr. Ciname Deame and Aristarchus Datukun emerged Ex-officio.
Earlier in his remarks, the outgoing Chairman Cmr. Ayuba Angai Ayu appreciated the Members for the supports giving him all through his Tenure in Office and urged the incoming Executives to work towards taking the Union to enviable height.
Speaking on behalf of the newly elected Executives, Cmr. Julia Ayuba Gana thanked the delegates for finding her and other worthy to serve the union and promised to work with other Executives to achieve the objectives of the Union. She said the welfare of Members will be the priority of her administration and they will work to leave lasting legacies.

The Electoral Officer, Cmr. Adetunji Carroll performed the swearing in and administer the oath of office to them charging the new Executives to work in the best interest of the Union.
NASU Plateau SUBEB Branch comprised of 18 Units (the 17 Local Government Education Authorities and the Headquarters) with 5 Delegates drawn from each unit for the election.
count | 266