Insecurity: Plateau governorship candidate to establish security trust fund
Pam Moses
The All Progressives Congress (APC) governorship candidate in Plateau State Dr. Nentawe Yilwatda has promised to establish Plateau Security Fund to tackle the security challenges bedeviling the state.
Yilwatda stated this on Thursday at a citizens engagement town hall in Bassa Local Government of the state.
The governorship candidate said that one per cent of all contracts awarded on the Plateau would be used to finance the fund.
"We have discovered that almost all communities in the state have been affected by kidnappings, night attacks and other forms of killings that instill fear in our people.
"The fund would bring security closer to the people and would not be controlled directly by government, a board would set to manage the fund.
"The money would be used to recruit hunters, vigilantes and trusted persons in communities to safeguard their communities.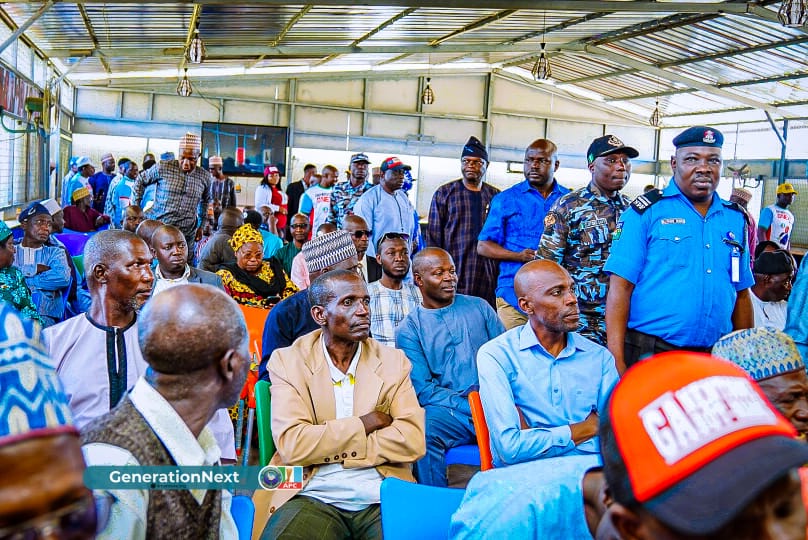 "It would be the responsibility of the ethnic associations as well as community leaders to recruit the trusted persons," he explained.
The governorship candidate told the gathering the local security personnel would work in collaboration with government security agencies in protecting their respective communities.
"Because of the importance of security, the first bill I will send to Plateau State House Assembly if elected, would be the bill to establish Plateau Security Trust Fund.
"My administration will work with State House of Assembly to review the law that established Operation Rainbow, the state security outfit to make more active," he added.
Yilwatda told the people that the town hall meeting was to engage the citizens to tell them what he intends to do if elected and to interact with them to know their needs.
He assured the people that he would incorporate theirs needs and concerns in his campaign promises and execute them when elected.
Plateau APC Chairman, Chief Rufus Bature urged the people to keep faith with the party and its candidates.
Bature urged the people to elect governor and the lawmakers that would work with him to bring the desire dividends of democracy.
Stakeholders who spoke during the town hall meeting commended the Yilwatda for the initiative which they described as novel in Plateau.
They said that the people were used political rallies instead of town halls to have one on one interaction before the rallies.
The Youth Leader, Pengana Chiefdom, Mr Samuel Adamu lauded the Yilwatda for the well thought out plans tackle security, poverty and other challenges.
"We are happy for giving us the opportunity to make our inputs in what you intend to do.We are happy that you dwell so much youth empowerment programmes to alleviate the sufferings of the youths," he added
count | 17