As the 2023 race to Little Rayfield intensifies, Pst Vincent Nanle, a 50 year-old Architect by profession, influential leader, Pastor and a business tycoon has picked PDP's nomination and expression of interest form to contest the 2023 Governorship.
The decision of Pst Vincent Nanle to officially join the Governorship race has once again, rekindled and renewed a fresh hope of finally realizing the "Plateau of our dream" as well as a breathe of deep sigh of relief from the near total absence of governance, despair, agony, reckless killings, executive lawlessness experienced for nearly seven years. This is because Pst Vincent Nanle is a rare gem and a golden personality, who is surely about to be unearthed and bequeathed as a golden gift to Plateau State.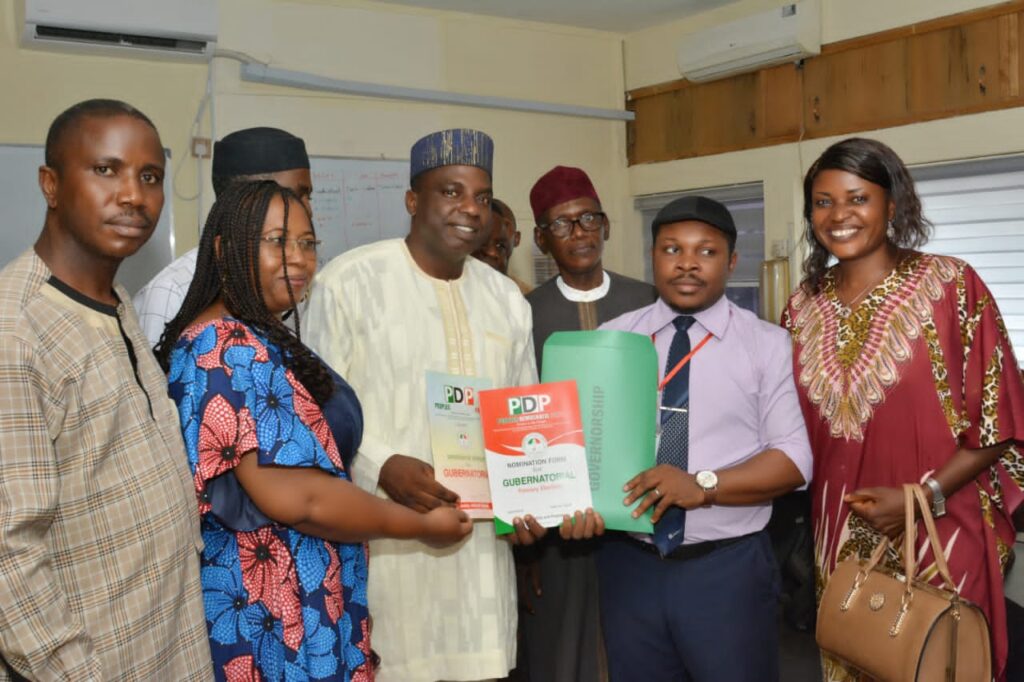 Considering his positive footprints and impacts in his private and public life, Pst Nanle, a seasoned technocrat with endless abilities, is best suited to steer the affairs of the State in the right direction and bring back to the State, its lost glory of being the Home of Peace and Tourism, with its attendant economic prosperity which has eluded the State for a long time! The fact that God is involved in this journey/aspiration of Pst Nanle is well encapsulated in the campaign slogan of this quintessential enigma – GRACE MANDATE, 2023.
Pst. Nanle, who is an experienced Arbitrator and a Diplomat, believes that peace is non negotiable, especially on the Plateau where the people have constantly suffered the brunt of crisis. Rather than being forced to tolerate one another, Pst Nanle believes Plateau people can be made to "understand and appreciate our unique differences, cutting across ethnic, cultural, religious and political spheres", which he believes is a huge blessing if properly managed and harnessed.
Pst Nanle is also a firm believer in the economic viability of Plateau State and he had once observed that with the agricultural potential of the State, Plateau State can survive on its own without subvention from the Federal Government, but only with the right leadership that is willing to exploit and harness the huge economic potential of the State, especially from the agricultural sector of the economy. Pst Nanle has vowed to give Plateau State the right kind of leadership if given the opportunity.
Trooping crowd of well wishers and supporters who accompanied Pst Nanle to the National Secretariat of the party were seen dancing in jubilation of the anticipated coming of a selfless leader per excellent, while describing him as a humble, hardworking, resourceful, dedicated, detribalized, people-friendly personality and indeed, Plateau's shining light which the State cannot afford to miss come 2023.
PST VINCENT NANLE'S MEDIA AND STRATEGIC ENGAGEMENT TEAM
count | 290