The General Officer Commanding (GOC) 3 Division and Commander Operation Safe Haven, Major General Abdulsalam Abubakar has sent stern warning to Perpetrators of violence crisis and other criminal activities in Plateau State and other parts of its joint operation area. He assured the citizens of the readiness and commitment of personnel of Operation Safe Haven to rid the area of all criminal activities and ensuring that those Perpetrating same are dealt with decisively to serve as deterrent to others.
He made these known during a meeting with Stakeholders from Bokkos at the Headquarters 3 Division Auditorium Maxwell Khobe Cantonment Jos, Plateau State.
He disclosed that the "all important stakeholders constructive engagement" was necessitated owing to the spate of attacks and increased insecurity in Bokkos Local Government Area and to discuss key issues as they affect the protection of lives and property in Bokkos LGA.

He hinted that the Nigerian Military over the Months has recorded tremendous successes in its operations but was quick to say proliferation of small arms and light weapons in the hands of non-state actors has been fuelling the crisis in the State and vowed to ensure that those involved will be dealt with decisively. He also said Kidnappers and drug peddling syndicates are also responsible for rising insecurity in Bokkos LGA and other parts of the State.
"We are working assiduously to bring sanity to Plateau State.
Stakeholders must show true commitment to achieving peace. Stakeholders have critical roles to play in peace building.
The criminal elements are people living with you and you accommodate others with criminal tendencies coming from outside to stay with you, that has adversely affected our efforts to restore peace" he said.
"We must join hands to bring an end to the new cycle of killings and other forms of insecurity confronting the area. We are aware of conflict/crisis merchants and we will track and deal decisively with them" he hinted.
He outlined Destruction of farmlands, cattle rustling/killing of cows through poisoning, underage/night grazing, cow poisoning, isolated killings, migration of criminal elements to the State are responsible for the incessant violent attacks.

He said security is a collective responsibility, stating that the stakeholders have the responsibility to report suspicious persons in their domain and provide the security agencies with timely and accurate information that will stem attacks. He frowned at how citizens are taking law into their hands and perpetuate crimes.
He appreciated law-abiding citizens who have been providing credible information and supporting them to achieve their overall mandate of restoring peace in the joint operation area.
He lauded the State Government for the efforts put in place to achieve lasting peace.
The Management Committee Chairman of Bokkos LGC, Hon. Monday Kassah expressed appreciation for the timely intervention of Operation Safe Haven to the deteriorating security situation in Bokkos LGA.
"We'll not relent to ensure that peace and normalcy returns to Bokkos LGA and that peaceful coexistence is restored" he said.
He said it is important to imbibe peace and live harmoniously with each other.
Acting President of Bokkos Traditional Council, His Royal Highness Saf Lawrence Aizat appreciated the the GOC for his prompt response to the security challenges being faced in the area. He speak on the need to live harmoniously and embrace peaceful coexistence. He promised to give the Nigerian Military the necessary supports to overcome the insecurity confronting the area.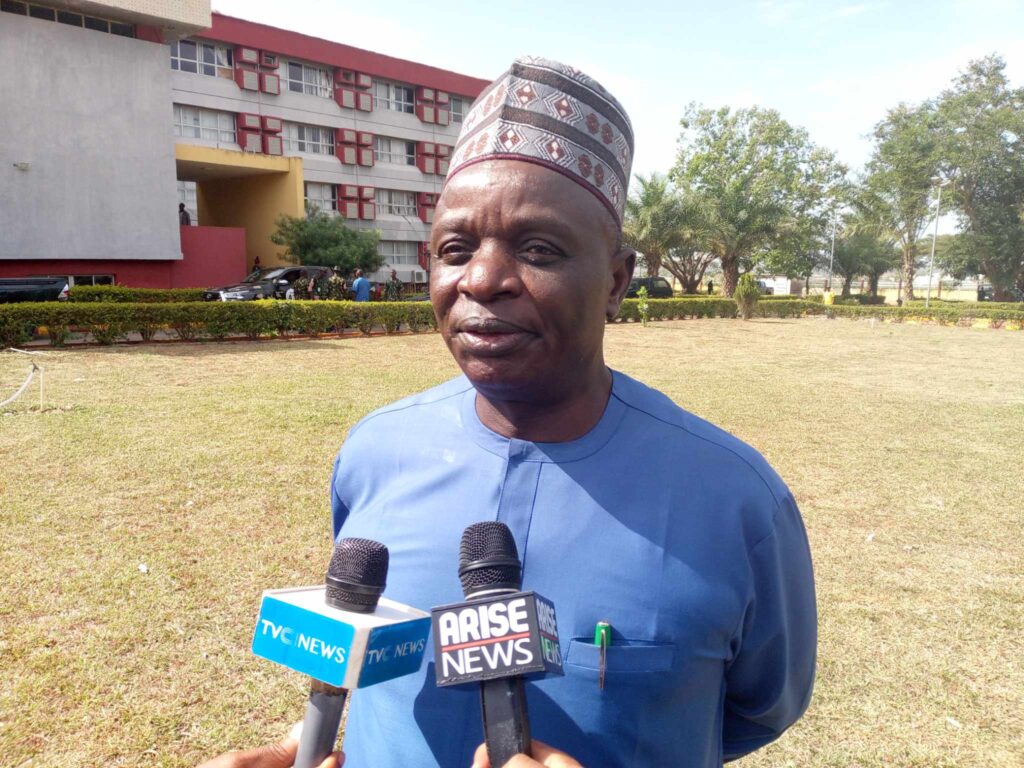 Sale Yusuf Hassan Chairman of Gan-Allah Association Bokkos/Central Zone, Philip Julson the National President Butura Development Association/Caretaker Chairman Bokkos LGA Cultural Association, Abdulmumuni Umar Dadi the Assistant Legal Adviser of Miyetti Allah Cattle Breeders Association of Nigeria (MACBAN) Plateau State and others in their separate remarks harped on the need for sincerity of purpose from both side and also hinted that the absence of justice is responsible for the continuous spate of violence.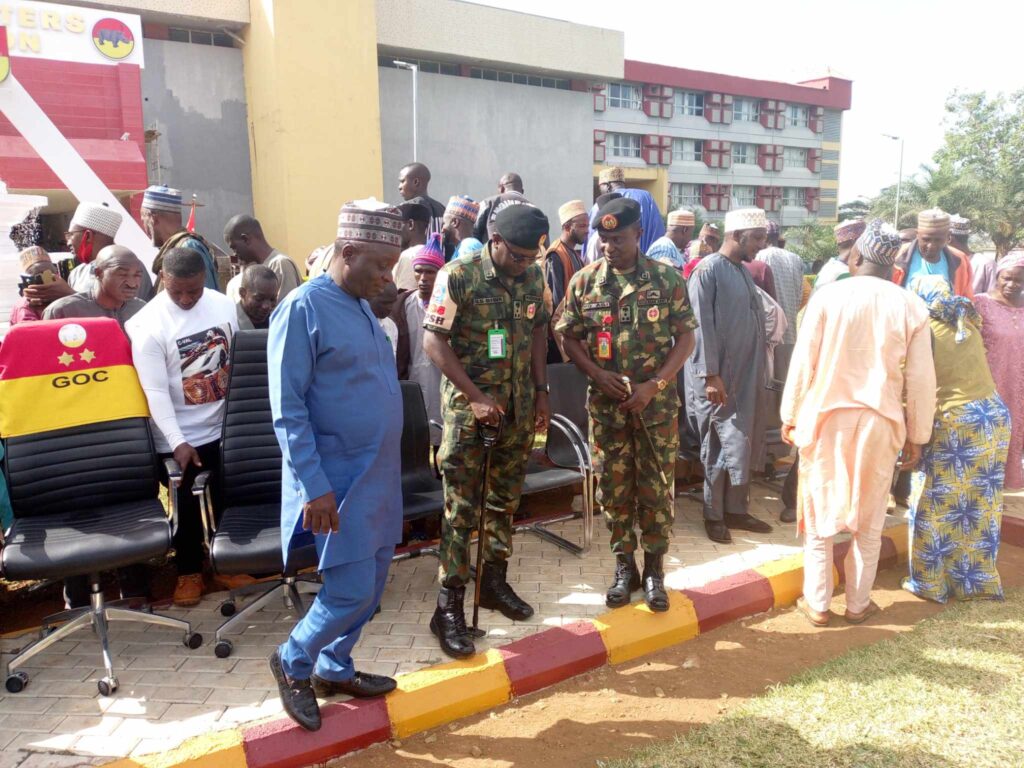 count | 57