DM Long'gul reports from the streets of Jos-Nigeria.
Recall the court of appeal pronounced a re-run in the Plateau Northern senatorial district after the removal of the Minority Leader, and Member Hon Simon Mwadkon. amidst a propaganda messages dispute in Northern Senatorial District of Plateau State, the Labor Party standard bearer in the previous general elections and now still in contest for the Re-run, Barr. Gyang ZI has filed a legitimate grievance against Abdulahi Salihu Adams for purportedly disseminating inaccurate data, asserting to be the Senatorial Candidate for Plateau North in the forthcoming rerun election.
R. T. YILWATDA esq, the legal representative of GYANG YAYA ZI, has taken the necessary steps to address the alarming issue of Adams' misleading statements. In a well-drafted petition to the Director of State Security Service (SSS) Plateau Command, concerns about the potential breach of peace have been raised. The petition firmly establishes that Adams is falsely portraying himself as the Labour Party candidate, despite undeniable evidence proving otherwise.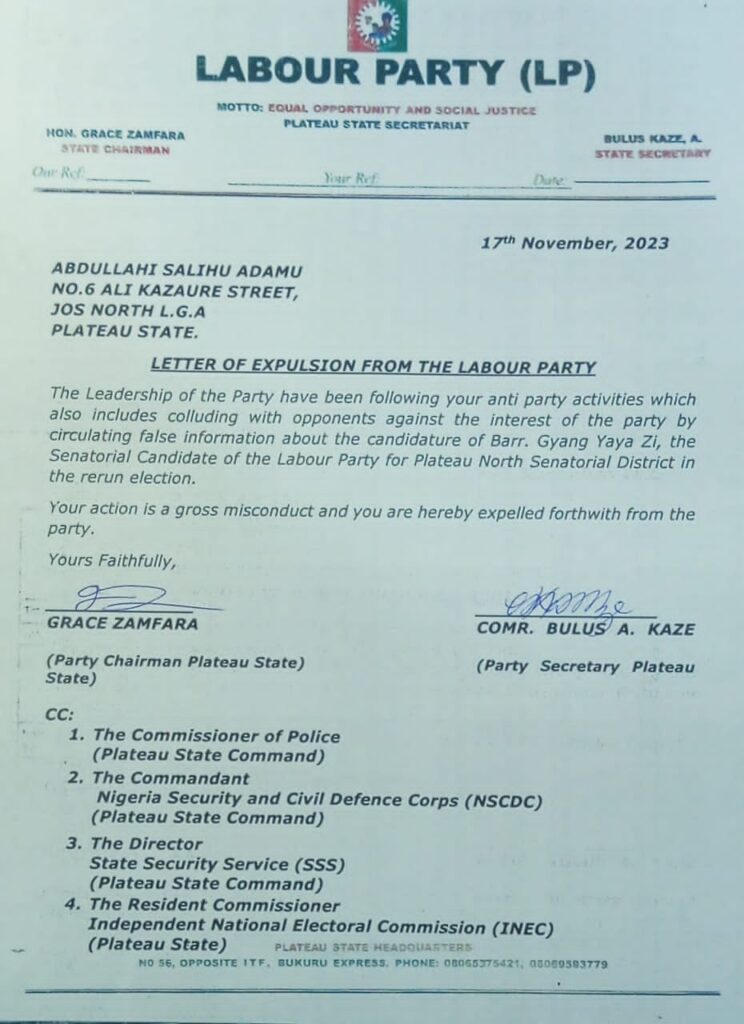 The attached files consist of withdrawal notices from Adams, court orders, and records of election results, all providing evidence of GYANG YAYA ZI's credibility as the candidate for the Labour Party.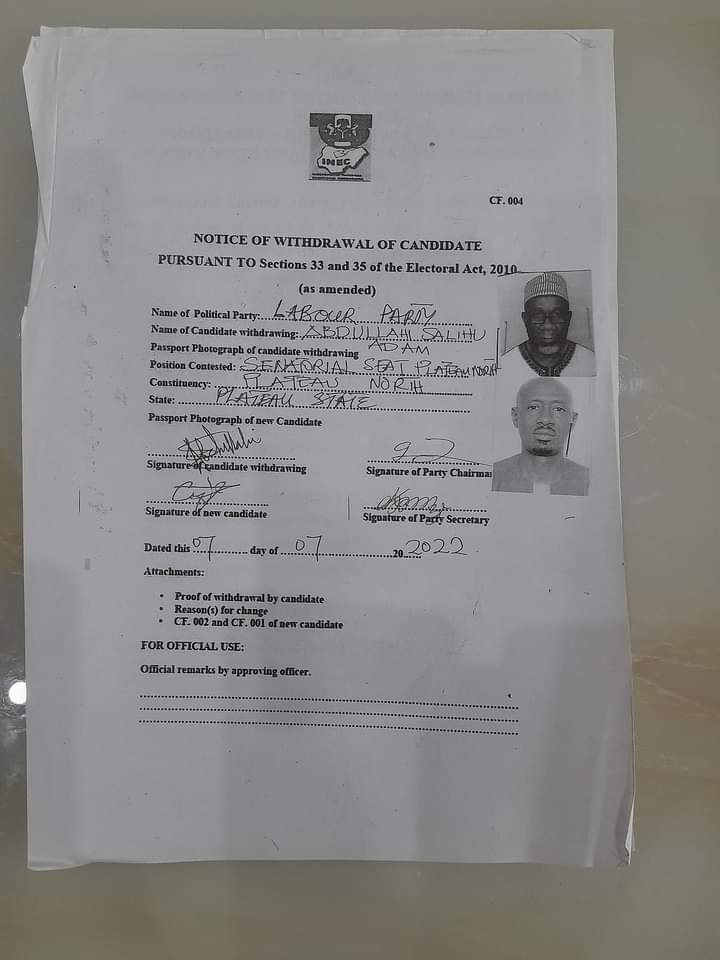 The urgency of the situation is emphasized in the petition, which highlights that Adams' actions have already stirred up agitation among party supporters. The SSS Director is strongly urged to promptly investigate this matter to avert any further escalation of tensions in the state.
The stance of the Labour candidate, Hon. Barr. Gyang Zi, is expected to put an end to the propaganda surrounding his candidacy as the people gear up for the upcoming elections.
other documents that serve as fact to the claims of Gyang Zi are below.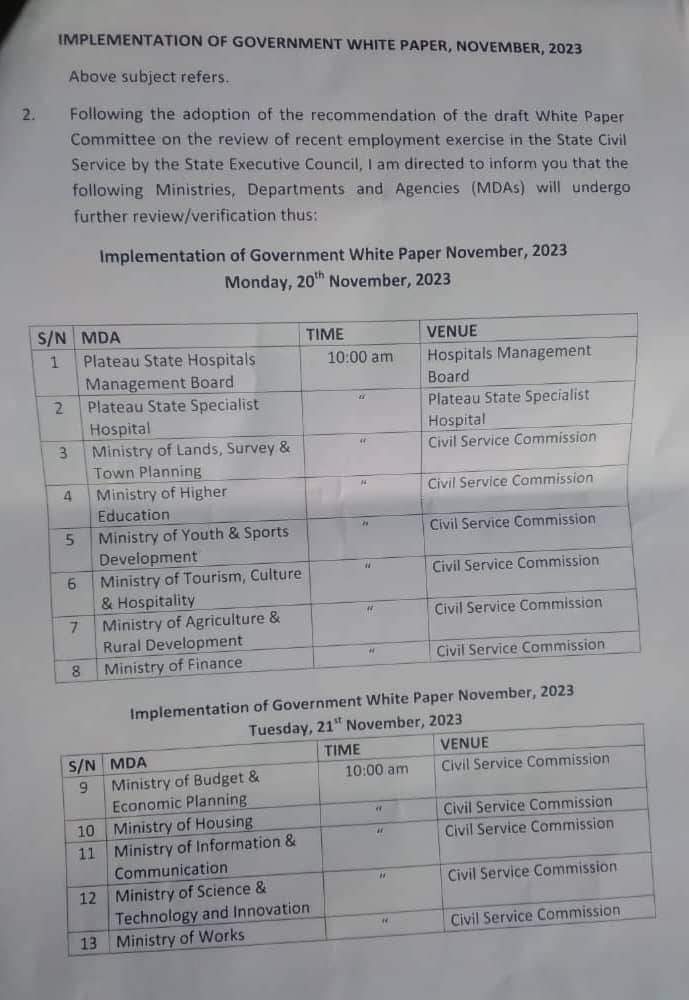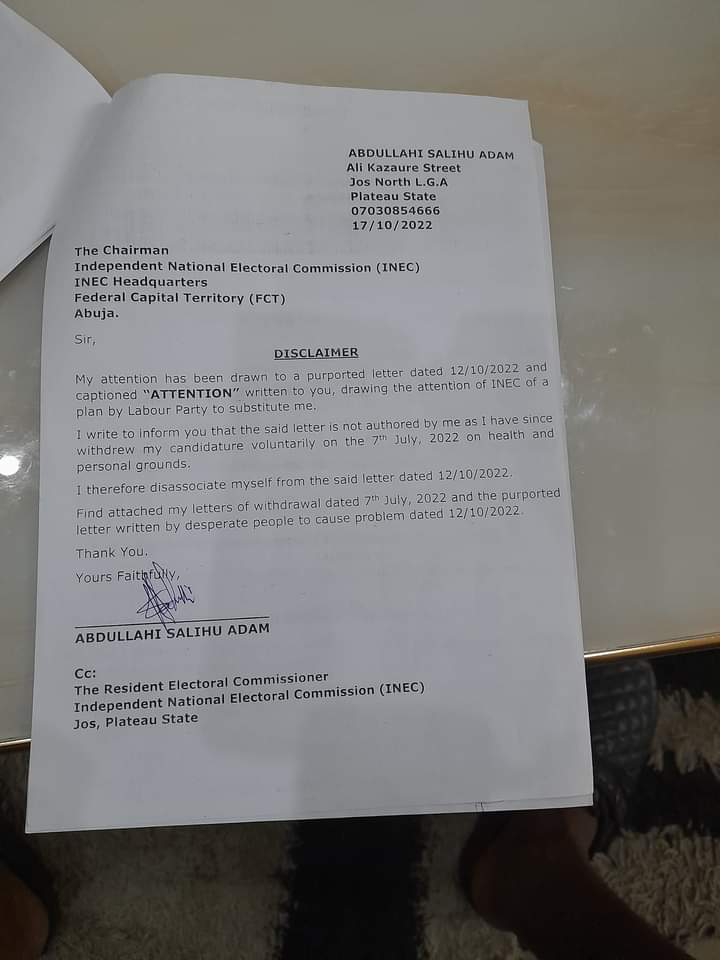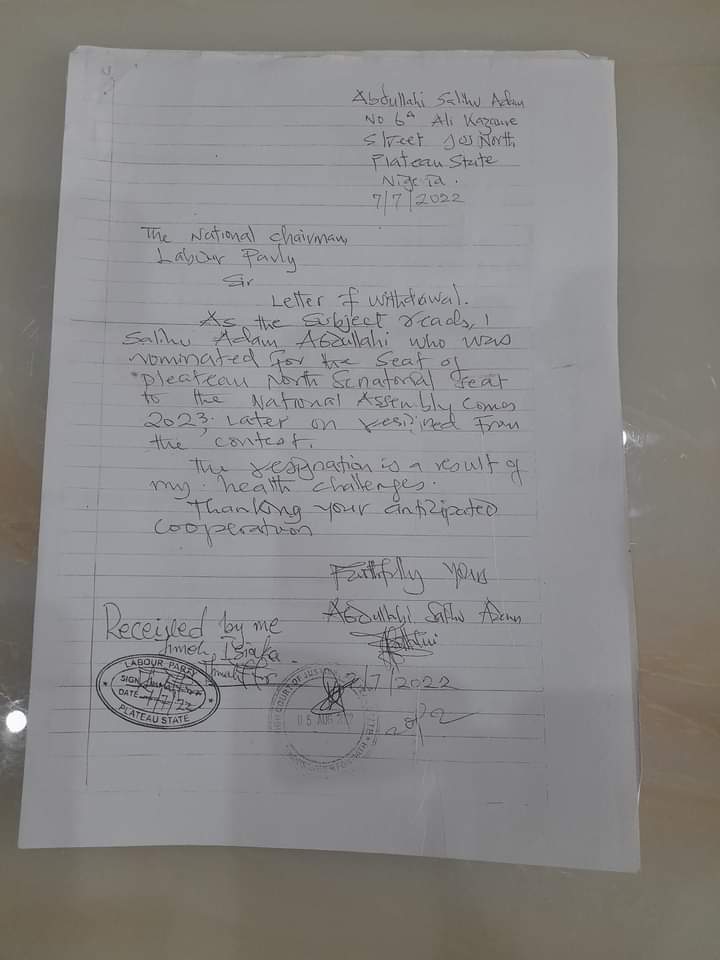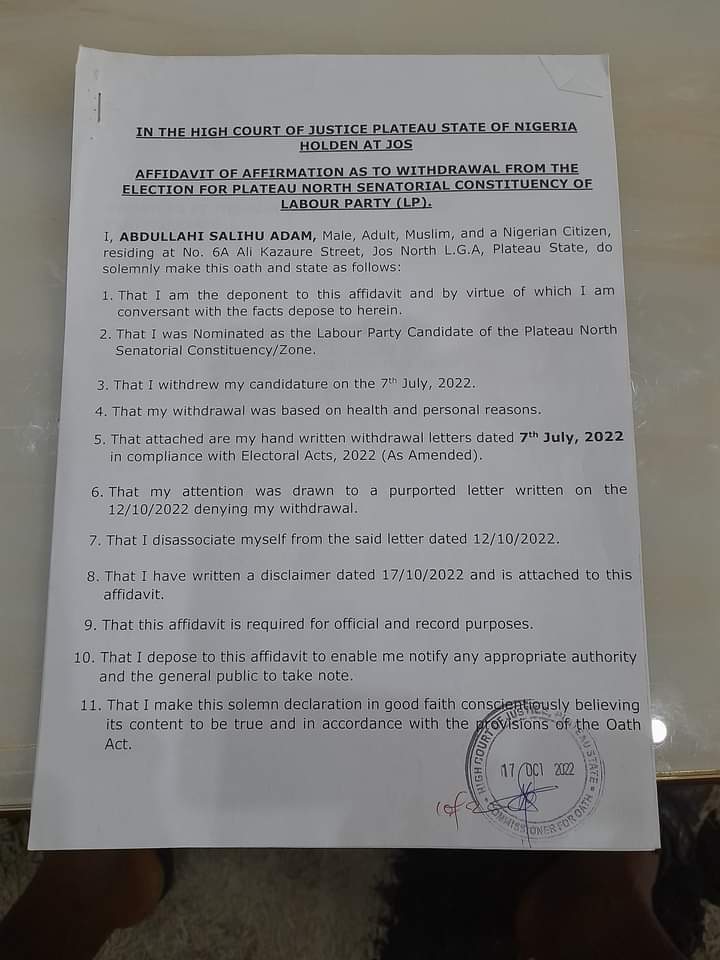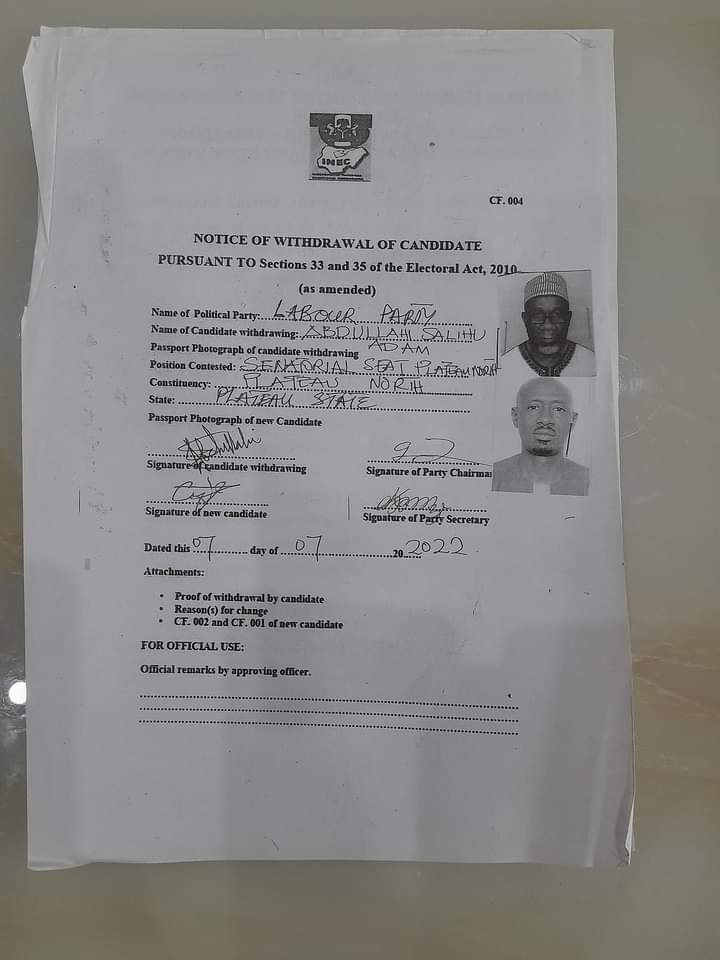 count | 172