In order to address the deplorable condition of the its road, Members of Diye Dahwol Community Zarmaganda Jos South LGA, Plateau State on Saturday 8th October, 2022 came out en mass to give the road a facelift and make it better and more motorable.
One of the Community Heads (Damanjei) Mr. Gregory Davou commended the community efforts put in place by his Members to ensure that the road in the community which has gone bad is given attention.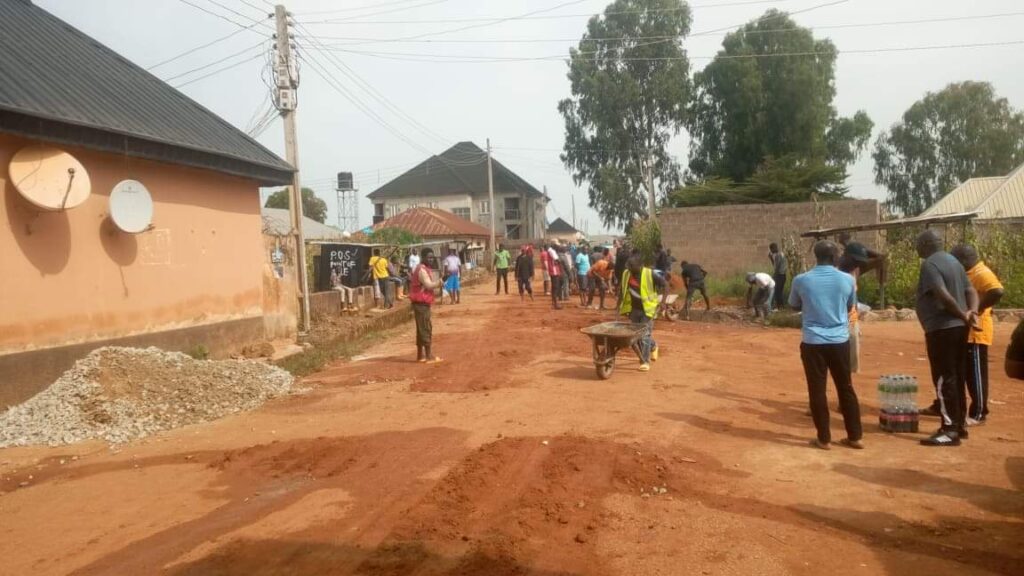 Chairman of Diye Dahwol Community Development, Hon. Hitler Pwajok hinted that the gesture became imperative putting into account the deteriorating condition of the road. He appreciated Members of the Community for the unity of purpose, for contributing financially and the turnout during the work.
He charged government to intervene and mobilize the Contractor to site to continue with the road construction which was provided for in past Budgets.
According to him, the road is strategic and will serve as alternative route from Sparkling Junction to Rayfield and other areas as been the case in the past when there is high vehicular traffic along the highway due to certain factors.
He called on the Members of the Community to remain united and contribute their quota to the progress of the area.
The Youth Leader, Amb. Friday Bako lauded the Youths, Elders, Women and Children who came out and worked to ensure the community road is better than it was.
He said the community is one of the fastest growing areas in the State Capital, Jos with over 50,000 Population hence the need for government infrastructural interventions especially in the area of road network, water supply and additional transformer in order not overstretch the existing one serving the Community.
Members of the Community who could not hide their joy applauded the Executives of the Community for mobilizing both financial and human resources to rehabilitate the road.
They said the transparency and accountability of the Executives are giving them confidence and trust saying they are ready to contribute and work towards the peace, unity, progress and development of the area.
They charged government to intensify effort to see to timely completion of the road which was included in past budgets of the State.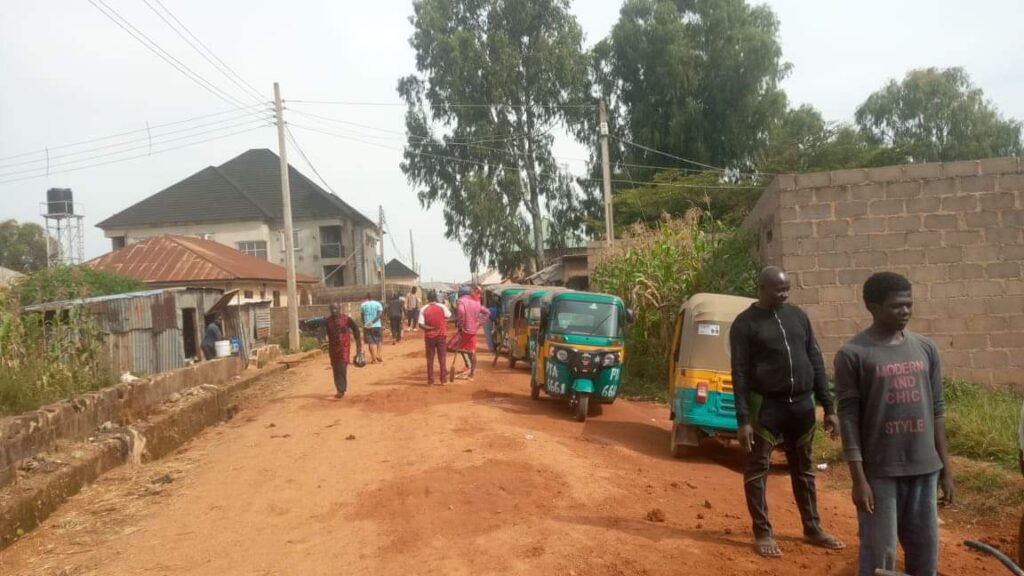 count | 181