Dakwom Longgul reports from Jos,
The gubernatorial candidate of the All Progressives Congress (APC), Dr Nentawe Yilwatda Goshwe, today, meets with the leadership of all the autochthonous ethnic groups on the plateau under the platform of Plateau Initiative for the development and advancement of the natives (PIDAN)
Dr Nentawe spoke on many sundry developmental issues as captured in his ACESS agenda, some of the themes include: reducing the cost of governance, security, ancestral land issues, education, and health among several issues that affect the development of the plateau state.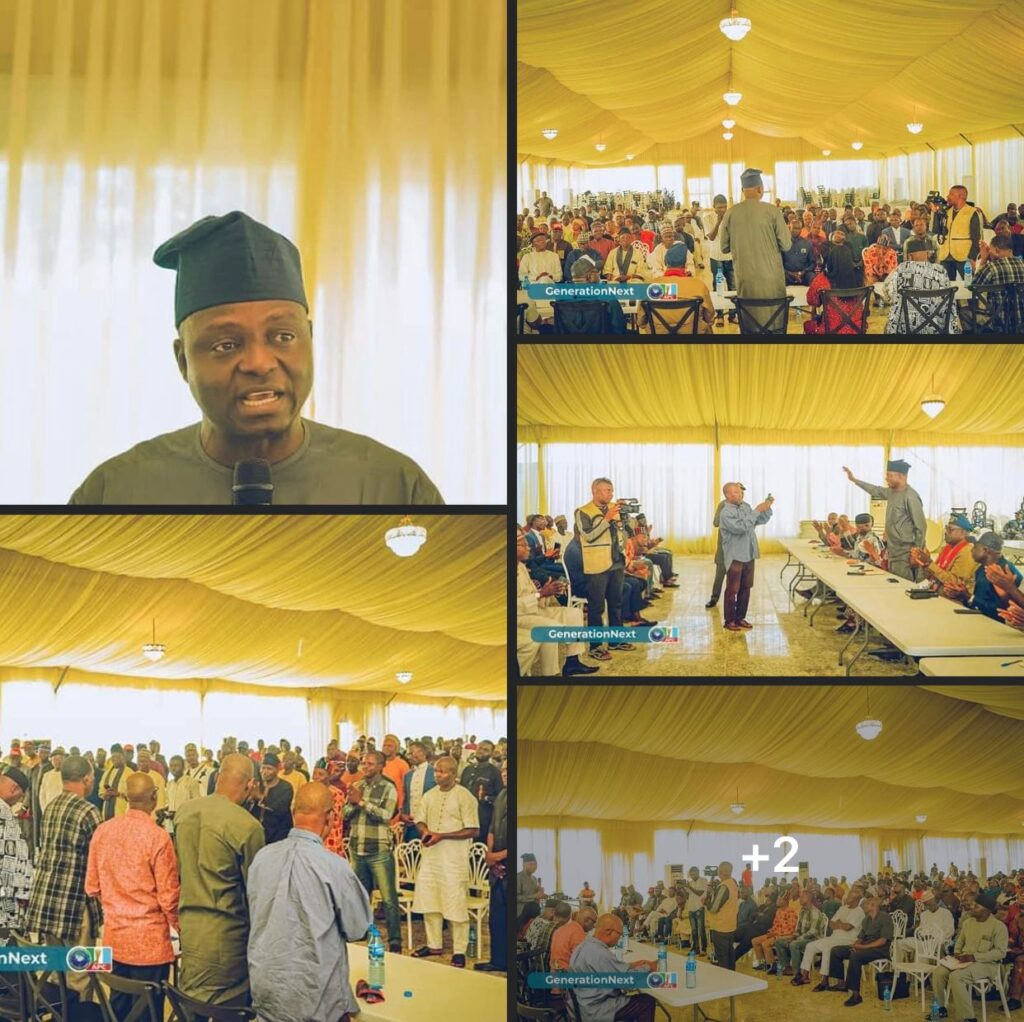 The president of PIDAN, prof. Madaki says " PIDAN is the organization that coordinates the leadership of the 56 autochthones of the plateau. these are people who lived in the land to which the lands is in their names, these ethnic groups are 56 in number"
Plateau 2023: "We think he is very pragmatic and his strategies are very appealing to us" PIDAN on Nentawe
Speaking on the expectation from the candidature of Dr Nentawe, the president of PIDAN explains that "we are very pleased with the candidate because his programs and manifestos comprehensively addressed the challenges that we in PIDAN have seen on the plateau, even those that we have not seen, he has seen, he seems to have done a good level of research, because, what he reeled out as what he saw as the top ten problems on the plateau also meets what we have seen. The discussions largely address most of those issues, we think he is very pragmatic and his strategies are very appealing to us, if the beauty of the manifesto is what leads to who becomes the governor we would have said he has won…"
This event is open to all other candidates, he is the first actually to approach us and we are happy that the session went on well, our people too are happy with what they have heard and what they have seen and even his ability to articulate what he wants to do, they are convinced, and we wish him well.
Similarly, the BECO president, Gyang Dudu Dalyop, says "it was a session of great exposition, he shows he is trying to make a difference"
On expectations, the BECO president, says …" the problem we always had is that, we have always had bad managers, and we are hoping that this man will make a difference in managing the process of our diversity"…
The National president Irigwe Youth movement, says the candidate of the APC did Justice to the discussion, and we pray that he will do as he says
The Director General of the APC campaign organization, Prof. SS Maiamako express optimism that the engagement was fruitful, enriching and revealing. The DG also said he does not doubt that the plateau will support the candidacy of Dr Nentawe Yilwatda .
count | 184