As all is set for the commissioning of Institute of Human Virology Nigeria, IHVN, Campus, which is aimed at providing the citizens and beyond state-of-the-art facilities for high-quality healthcare delivery available in advanced countries where Nigerians run to for Medicare on Tuesday June 6, 2023, the Executive Officer, Dr. Sunday Patrick Dakum, expressed appreciation to all spirited individuals who contributed immensely to the construction of the campus.
In a press briefing recently in Abuja, Dakum commended Dangote Foundation, Access Bank and others for contributing to the construction of the IHVN Campus saying, "On May 25, 2016, IHVN organized a fund drive/raising dinner to raise 5 billion naira with the support of Access Bank Plc and the Dangote Foundation, which was followed by a groundbreaking event for this 7-story twin tower on November 16, 2016.
"The vision of the IHVN Campus is now a reality and we thank numerous organizations, banks, and individuals who generously donated and supported this project. When we were asking for donations and support for this project, the media were there. Now that the IHVN is a reality, we want you to be here also."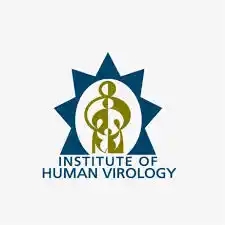 The vision of the campus is said to have emanated on the need to consolidate on the successes achieved so far by IHVN, hence the board which comprised of eminent Nigerians led by distinguished Professor Emeritus Umaru Shehu and management envisioned the structure to house office spaces, laboratories, and training centers.
Shading light on essence of IHVN Campus,
Dakum said it's an inspiration to curb the spread of existing communicable and non-communicable diseases and emerging ones as complements to treatment of people living with the diseases by way of multidisciplinary resources, institutions, and facilities dedicated to providing excellent healthcare delivery services. He said, "The conception, building, and commissioning of the IHVN Campus remain a bold step to providing for our people and beyond the state-of-the-art facilities for high-quality healthcare delivery available in advanced countries where our people run for Medicare."

Dakum further gave brief view on successes and achievements recorded by IHVN under his watch saying the institution is a non-profit and non-governmental organisation which since its establishment 19 years ago has been involved in addressing Human Immunodeficiency Virus/Acquired Immune Diffiency Syndrome, HIV/AIDS, crisis in Nigeria by developing infrastructure for treatment, care, prevention, and support for people living with and affected with HIV/AIDS.

According to him, in the course of time the institute expanded services to cover other communicable and non-communicable diseases such as Tuberculosis, Malaria, Cancer, COVID-19, and other emerging diseases. He said, "So far, IHVN has improved the quality of life of people living with HIV through treatment care and support; empowerment of healthcare workers through training; equipping and strengthening laboratory capacity in the country; increasing access and utilization of basic nutrition services by pregnant and lactating women, adolescent girls and children under five in 9 local government areas of Kano State; contributing in reducing the burden of TB by complementing and accelerating the ongoing activities implemented by the Nigerian government and other implementing partners that it is collaborating with. IHVN is also involved in curbing gender-based violence and support for orphans and vulnerable children.

"The cumulative achievements of IHVN in HIV/AIDS programs include counseling and testing over 15 million individuals for HIV and over 3.7 million pregnant women who have been tested and received results for HIV. Over half a million people have been initiated on anti-retroviral therapy (ART) and more than twenty thousand children have been initiated on ART.

"IHVN has also provided TB treatment to more than 49,000 clients. From 2019 – 2022, IHVN has engaged 24,445 private healthcare providers including 497 faith-based organizations, 2,743 private-for-profit organizations, 203 private laboratories, and 14,196 community pharmacies and patent medicine dealerships to provide tuberculosis services."

To create an enabling environment to facilitate research activities that bridge international and Nigerian researchers, IHVN in 2015 established IRCE to promote public/private partnerships for quality health services, capacity building, and research in West Africa.

Speaking on commencement of IHVN, Dakum said it began work in Nigeria in 2004 as an affiliate of the Institute of Human Virology of the University of Maryland School of Medicine in Baltimore USA, with founding members drawn from the Institute of Human Virology in Baltimore, notable physicians, clinicians, virologists, public health experts, accountants, and administrators.
Of the founding members he added were Professor William Blattner, Professor Alash'le Abimiku, Dr. Patrick Sunday Dakum, Dr. Charles Olelekan Mensah, Dr. John Farley, Dr. John Vertefeuille, and Dr. Abdulsalami Nasidi.
In furtherance of sustainability of the goals of the institution Dakum added that Universities of Maryland and Baltimore facilitated the re-incorporation of IHVN in March 2010 as an indigenous, non-governmental organization.

On funding of the IHVN, the CEO said, "IHVN's key technical and funding partners include the US Centers for Disease Control and Prevention (CDC), the Global Fund to Fight AIDS, Tuberculosis and Malaria, and the United States Agency for International Development (USAID)."
count | 287