Nigeria's Chief of Army Staff (COAS), Lt. Gen. Faruk Yahaya has commissioned a Remodelled Gate, Quarter Guard and Road project executed by the General Commanding Officer (GOC) 3 Division Nigerian Army and the Commander Operation Safe Haven, Maj. Gen. Ibrahim Ali at the Headquarters 3 Division Maxwell Khobe Cantonment Rukuba Jos, Plateau State.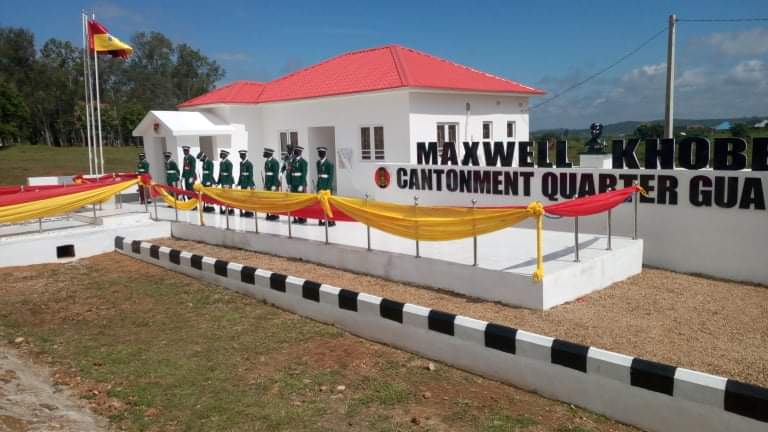 Represented by the Commander Nigerian Army Armoured Corps (NAAC), Maj. Gen. S. Idris, the Chief of Army Staff commended the GOC for his vision in ensuring that the necessary attention is given to infrastructural development in the division.
He said the legacy projects embarked upon by the GOC are well thought of which he said will add ecstatic value, beautify the division and ensure that the necessary surveillance is given especially the remodelled Gate in case of invasion by adversaries.
He lauded the numerous projects being executed by the GOC and commissioned.
While speaking on what informed the decision for the project, the General Officer Commanding 3 Division who doubles as the Commander Operation Safe Haven said the projects were important considering the evolving security situation, phase out outdated structure and the need to have befitting structures in the Division.
He said apart from adding ecstatic value, the structure especially the gate and quarter guard are for improved security of the Barracks that is ensuring the Barracks is well secured.
He reiterated his commitment to aligning to the four cardinal principles guiding the vision of the Chief of Army Staff, Lt. Gen. Faruk Yahaya which are professionalism, readiness, administration and cooperation.
"Today, what we have done is the construction and commissioning of the gate and quarter guard is achieving some parts of one of those cardinal points which is administration to improve quality and professionalism level of the 3 Armoured Division" he said.
The event also featured the presentation of a brand new Toyota Hilux to the Regimental Sergeant Major (RSM) of the 3 Division from the Chief of Army Staff.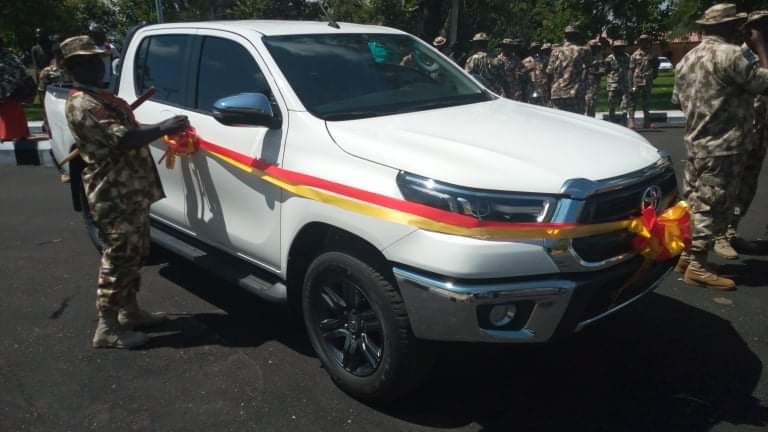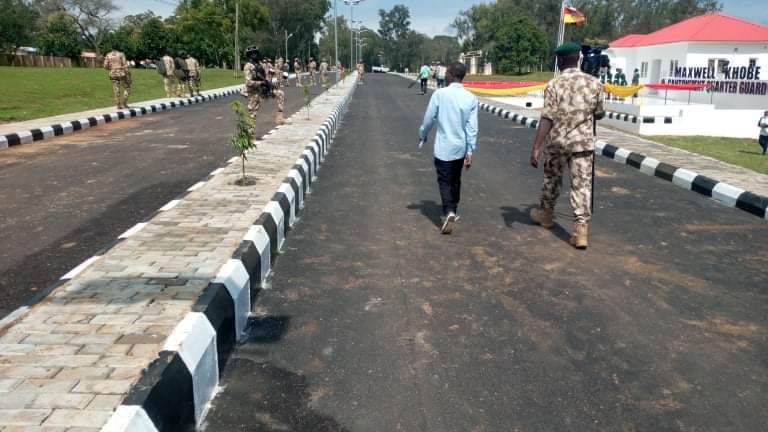 count | 220