The former duo supervisory Councillor for education and Agriculture as well as senior special Assistant to Honorable Chairman of Qua'anpan LGA, Hon. Innocent Raymond Agyo has today 20th April, 2022, formally declared his intention to contest for Qua'a pan South in 2023 under the platform of the ruling All Progressives Congress(APC)
The 2023 aspirants hopeful under pendant of the APC; Innocent Raymond Agyo and his entourage were first received by agog crowd at his hometown in Npap.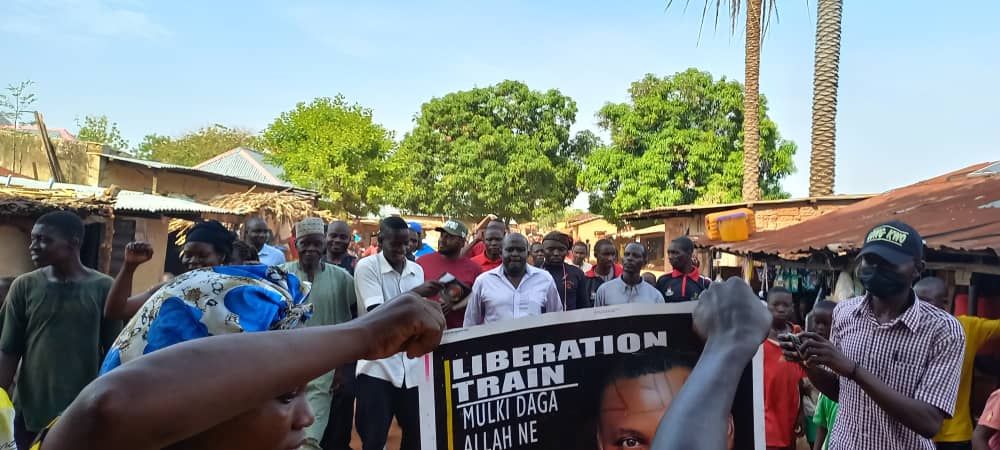 He declared openly to his Host that he is contesting for the coveted seat of Qua'a pan South Plateau State House of Assembly come 2023. He said that his dreams and aspirations would not only see the light of the day, if he ignores the Royal blessings of the custodian of our culture and tradition.
Agyo expressed his gratitude, commitment, and appreciation to the party faithful and well wishes for their resilient and support thus far, and He has presented himself for an uncommon leadership style
He said his decision to contest for member is driven by concern for suffering and yearning for his people who seek an alternative to the status quo.
"If elected, as House of Assembly member Qua'anpan south, I will sue for necessary reform in bills regarding good governance, youth inclusiveness, transparency, effectiveness, accountability and secure lives and properties of people in his constituency as well as the entire State".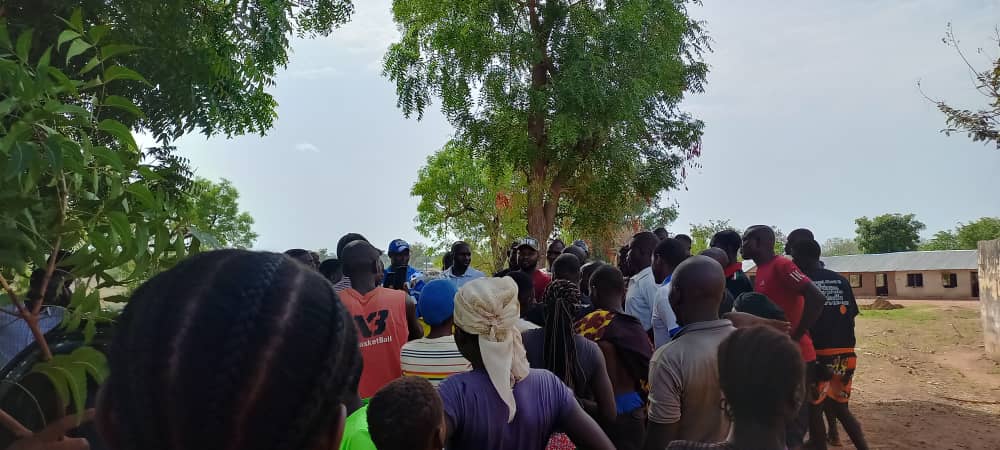 Responding, His Royal Highness, Miskoom Kawo Tanko Beet Extols the virtues of the candidate as well as his humble disposition and well polished manner, gives him an edge particularly when he was nurtured under successive administration while in the council. The Royal father later gave the Aspirant his warm Royal blessings.
Responding, Hon. Oliver Alkali APC chairman of Npap has ascertained Hon. Innocent Raymond Agyo of enormous support from all party executives and great people of Npap and his willingness and commitment to reach out to other members to join the liberation train 2023
The party secretary, Hon. Na'anlong Julian Dongjap tasks party executives, members as well as wishers to demonstrate high-spirited morale to bring this victory back home for the development of our community and Qua'an pan South at large.
Lastly, The aspirant deduced by thanking all stakeholders, women, elders, party faithfuls and supporter for their unflinching support and encouragement and doggedness to this course. Similarly, He maintained that ; "We the people matter. We the people deserve better. Let's do this. Because we can and must".
Thereafter, Agyo moved to the palace of Miskoom Kawo Tanko Beet While addressing the traditional council, elders, stakeholders. Leader of the liberation train 'Agyo' expressed his excitement and described the traditional ruler as a pivot upon which meaningful societal exploit lies.
count | 93