Dakwom Longgul Reports
…………………………………………………………….
SONTA to award VC Uni-port Prof. A. Abraham Georgewill in its forthcoming International Conference/AGM schedule to hold in University of Abuja.
VPN gathered that the of President, Society of Nigeria Theatre Artists(SONTA) Prof. AMAH Doki Gowon today paid a courtesy visit to the Vice-Chancillor of the University of Port Harcourt, Prof. A. Abraham Georgewill.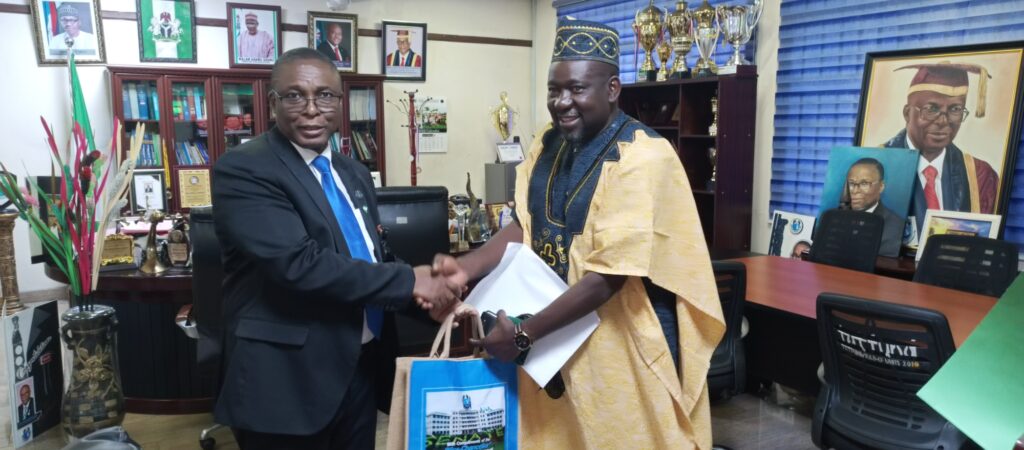 This platform gathered that his visit was to convey to the Vice Chancellor the decision of SONTA to award him Patron of the Arts, for his enormous contributions to the growth and development of Theatre and Film Studies in Nigeria especially in the University of Port Harcourt.  
On his part, the Vice Chancellor was elated with the nomination and promised to be in Abuja during the International Conference/AGM to receive the award.
Other delegation with the SONTA president include, Prof. J. Yeseibo, Dean, Faculty of Humanities, Prof. F. Ken-Aminikpo, HoD, Theatre & Film Studies, Prof. E. C. Emasealu, Prof. I. C. Ohiri, Prof. I. C. Krama, Prof. B. A. Ejiofor and Dr. Sunday Edum, Assistant Secretary of SONTA. 
S
count | 77