D.M LONGGUL reports from Pankshin.
The candidate of the APC in Plateau State, Prof. Nentatwe Yilwatda today in the mega rally held for Plateau Central called on the people of Plateau State to vote for Tinubu Asiwaju. His comment was hinged on the fact that about 52% of the national resources are at the national level and Plateau state cannot be left out in national politics.
Nentawe paints the picture of Asiwaju Bola Tinubu as the personification of unity and religious tolerance because Tinubu has brought diversity to his political career.
"For inclusiveness, he made Gov.Lalong his DG, and the secretary of the campaign council is also from the middle belt, tell me who is in PDP? A Fulani is a campaign DG, and Atiku forgot us in the North Central if you want me to succeed give me that trust and blame me when he fails, that is why I need a Tinubu as president". Nentawe added
Nentawe also calls on the people of the central zone to vote for Ishaya Lalu, RT. Hon Gagdi, Hon. Diket Plang in the National assembly elections.
The DG Tinubu presidential campaign RT. Hon Simon Bako Lalong says he is here to accompany his successor by the grace of God. Lalong says, "If we want Nentawe to win elections, let us vote for Tinubu.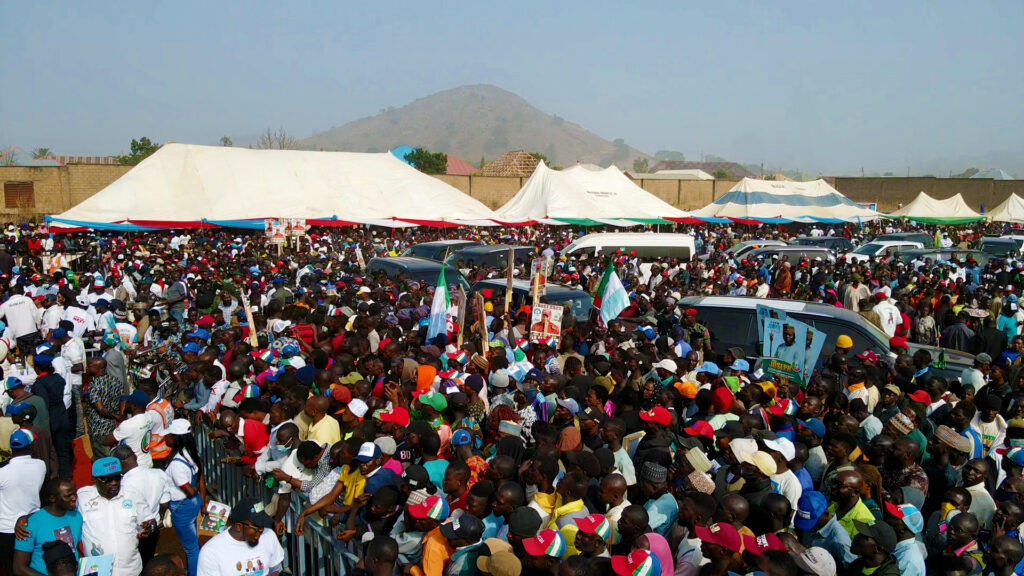 count | 91