The Nigerian Labour Congress NLC, ASUU, SUG and other Union bodies on Tuesday stormed Jos the capital city of Plateau state today to mark the NLC nation wide protest over the long over due strike of the Academy Staff Union of University, hike in fuel price and other union bodies that has been on strike for long.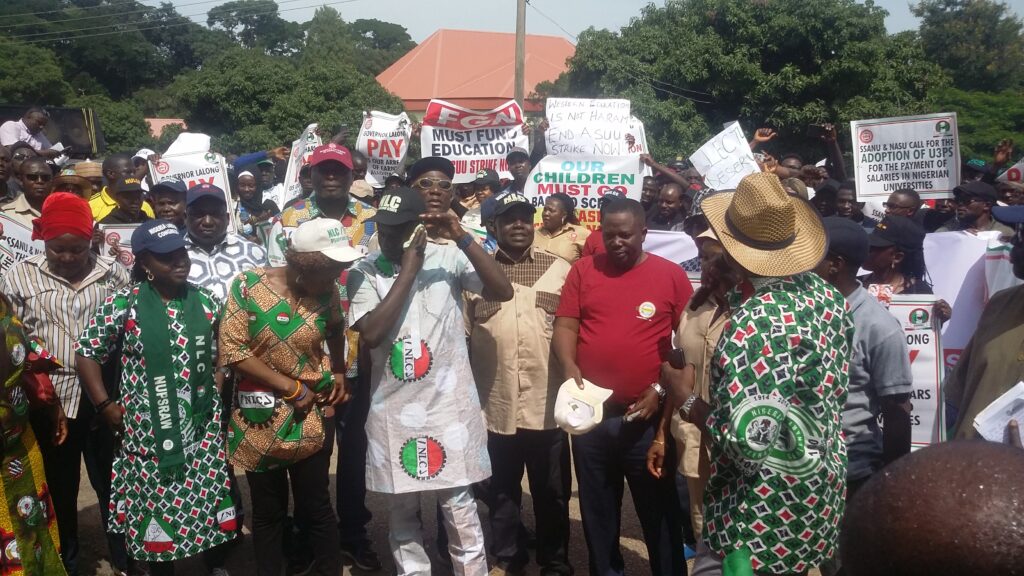 According to Comrade Eugene Manji, chairman NLC Plateau state chapter said "we are here to express our dismay and grievances over the neglect in the educational sector across all levels."
Reading the message of the protest, Comrade Eugene said "today marks a historic day in our struggle for a better education for Nigerian students and better country where the voice of the people determine their future. As we march out today let's be determine, resilience and orderly in our efforts to reclaim our university system and education in general. Remember, A PEOPLE UNITED, CAN NEVER BE DEFEATED. Solidarity without compromise.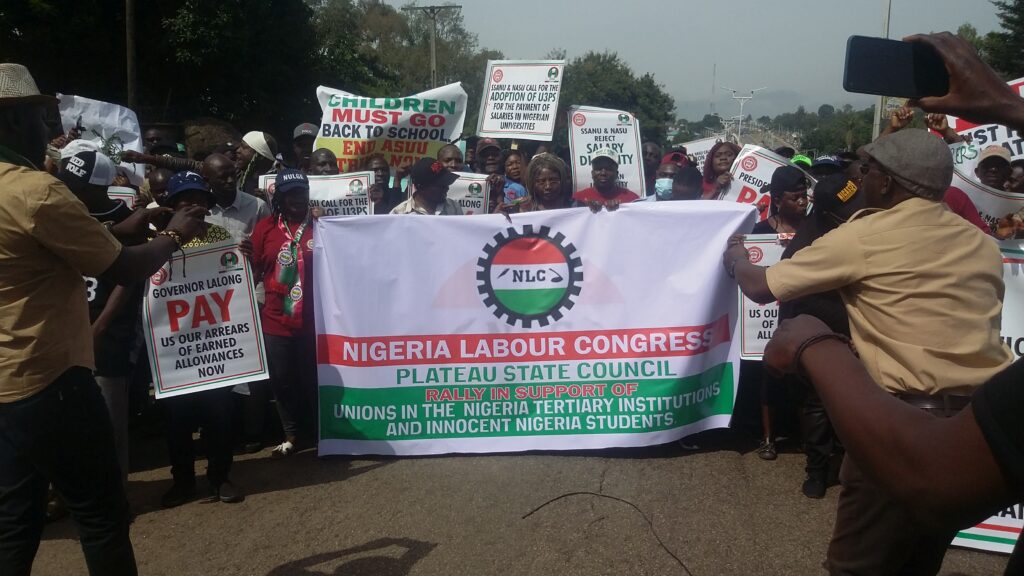 He also said "there will be no election in 2023 if our demands are not met, and this is just a litmus taste therefore, the Federal government should expect more if action is not taking on their demands."
"We also want to demand with immediate effect the opening of our public universities and the state tertiary institutions that has been on strike for over seven months."
Responding Hon. Peter Ibrahim Gyendeng, member representing Barkin Ladi in the Plateau state house of Assembly and committee chairman on labour said they in their capacity as law makers will do their best to ensure as a matter of urgency the lingering strike that is affecting our students be called off. He promised the union that a committee would be set to champion this great cause.
Similar the Speaker Plateau state house of Assembly, Hon. Yakubu Sanda said he is happy with the manner of which the protesters conducted themselves in a peaceful manner and said he and the other Honourable members will send the message to the Executive governor of Plateau state for immediate action.
Mr. Sanda said the strike has affected alot of businesses and the economy of the state.
count | 54