Name: Professor Nentawe Yilwatda Goshwe
selling points-
Nentawe, under the APC is one whom I feel has the advantage due to his youthfulness and productivity.
In all his spheres of working experience, he has been productive and effective. In his duties as A teacher with the Science School Kuru, he stood out. Go an verify from his student's
As a lecturer and public intellectual, he stood out , the records are clear in FUAM and Katsina, appointed director ICT at a very young age, as a lecturer, he did his best.
At INEC, which was a bigger national assignment, we saw him go higher with difficult task, conducting elections that seem impossible… Footprints 🦶🦶🦶 all for good
He was also engaged by international agencies such as UNESCO and others and he effectively delivered. Apart from that, Nentawe is a humanitarian, he has sponsored a lot of students through schools, got Jamb forms which he has been doing for over 15years now, created skill acquisitions and gave start up capital to those who graduated, he has bought laptops to lots of students. Some of us believe his excellent In every task given to him makes him a round peg in a round hole!
Being in the APC, Dr. Nentawe has a massive fan base and followership which are more of the youths group.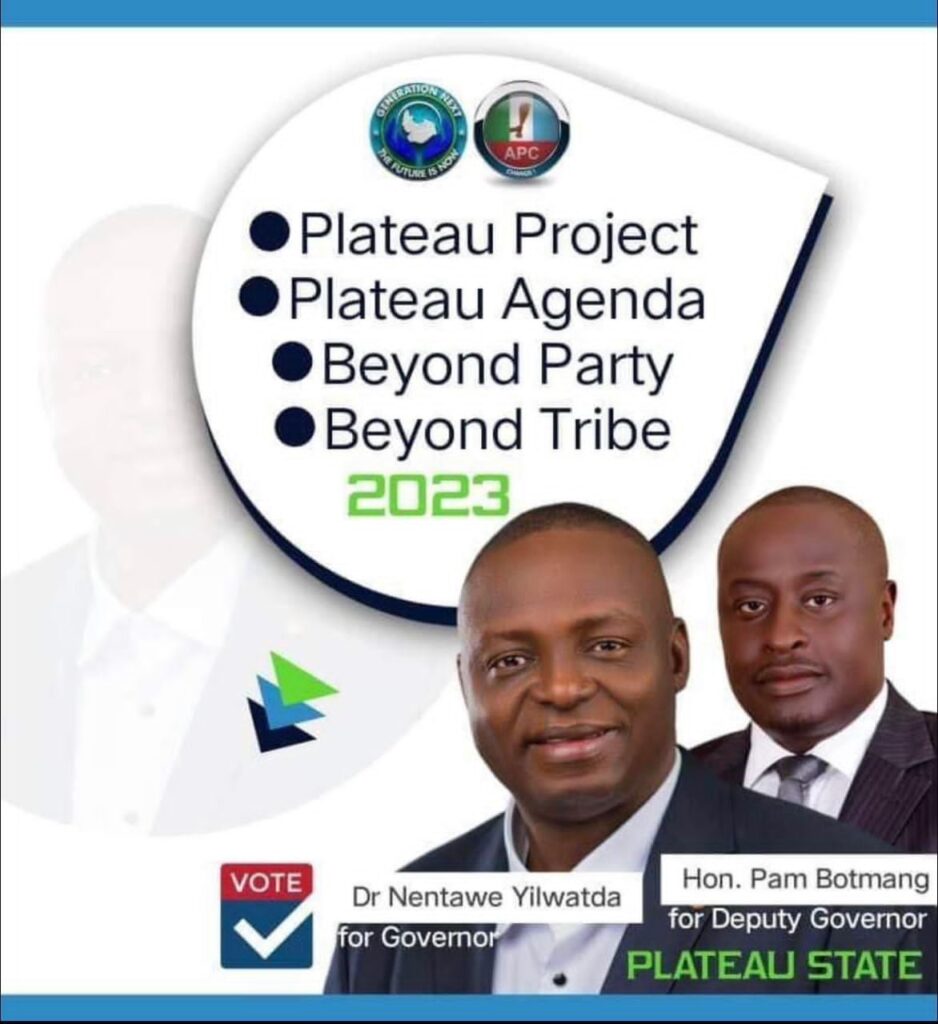 His slogan is GenerationNext!
It stands for the time where the next generation who have always been said to be leaders, has come, the future of the youths is no longer tomorrow! He believes the future of the youths and the next generation is now.
Further more, he encapsulate his dreams and idea in what he termed as the ACEES agenda.
Which ranges from
Agriculture
Critical Infrastructure
Education
Economic and Gender empowerment and
Security.
His ideas are different and an idea which deals with practical approaches to different sectors of the ACEES Agenda.
Briefly, Agriculture has to do with going into mechanized agriculture and the use of improve seedlings, creating markets for farmers and getting our fertilizer plants ready for massive production to alleviate sufferings for farmers.
Critical Infrastructure has to do with a lot but before then it has to do with sinking opportunities into the Economy and the taxed gotten from the economy will be shifted and used for capital projects which has direct impact on the common man,
He also spoke about setting Aside whatever is gotten for the youths, physically challenged, women and people who are not bouyant for them to access capitals for start ups and this are zero interest loans.
Permit me to be joining Critical infrastructure and Economy together as I fee the both work hand in hand. So if we have a blooming economy, we shall have enough taxes we can use to undergo a lot of projects for the state.
Education is a bedrock of a thriving society and he spoke haven been a promoter of education and being in the system to create avenues in which educational sector will receive rapid and much attention via creation of classrooms, providing equipments that aids learning and also the most important of them all stimulating the teachers via prompt payment of their entitlement as he believes a worker who is entitled to his wages will do well and better if he is motivated.
Finally, he spoke deeply about security. And he has the ideas of massive recruitment of hunters and the use of Operation Rainbow in our various communities as the first point of security. the use of laser glasses at night and the use of security drones and other training to enable the security of people on the Plateau. Dr. Nentawe also believe security can thrive more when the two parties believe, agree and trust each other as such he has talks of plans where all parties will be brought together in different fora and platforms to discuss practical approach to peaceful coexistence.
Finally, Dr. Nentawe has gone to virtually the whole wards on the Plateau and as such has seen the peculiar problems each community he has gone to has and I am verily certain he will take efforts to bringing succor to the common Plateau People.
Nentawe is a way forward! Nentawe will deliver!
GaNentawe #TheFutureIsNow #GenerationNext
count | 8