By Justina Auta
Mr Buki Ponle, Managing Director of the News Agency of Nigeria (NAN), on Friday tasked female reporters of the agency on mentorship that would boost competence in the media space.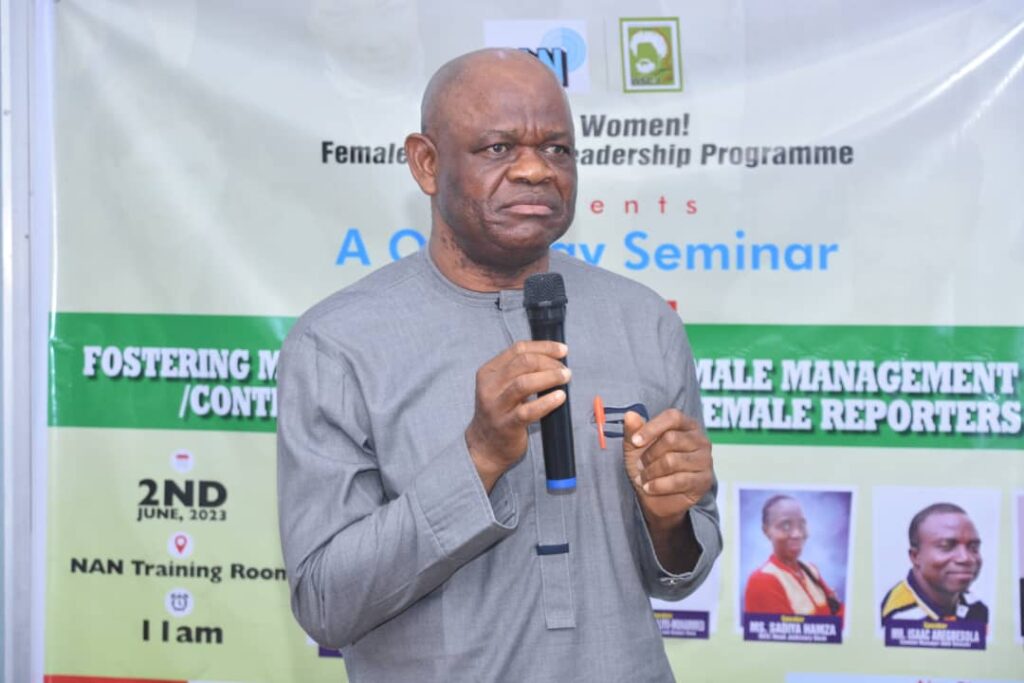 Ponle gave the charge during a seminar with the theme 'Fostering Mentorship amongst Female Management Staff/Controllers' organised for female reporters in Abuja.
The training is a leadership project of a staff of the agency, Ms Martha Agas, who is a 2023 participant of the Report Women! Female Reporters Leadership Programme (FLRP) Fellowship of Wole Soyinka Centre.
Ponle, represented by his Special Assistant on Special Duties, Mr Muftau Ojo, said the mentorship would improve productivity and build capacity to access leadership positions in the media space.
He urged females at the managerial level to mentor young reporters on skills that would improve the quality of their reports and boost their productivity.
According to him, the event organized is a demonstration of her commitment, zeal and passion in the discharge of her duties.
"We should endeavor to go beyond our limits in everything we do. Based on her own initiative, good work, she has been able to achieve much.
"It is what you make of your best that determines whether you excel or not. You can be anywhere, but the most important thing is your determination to succeed," he said.
He restated the commitment of the agency towards supporting its staff in the discharge of their duties.
In her presentation on 'Fostering Mentorship Amongst Female Reporters', NAN Deputy Editor-in-Chief, Mrs Hadiza Aliyu, urged reporters to imbibe Perseverance, Dedication and Faith (PDF) to learn and excel in the media profession.
Aliyu listed some benefits of mentorship to include increase in self confidence, self awareness, communication skills, better personal network and exposure to new and different perspectives to solving problems.
Similarly, Ms Sadiya Hamza, Head of Judiciary Desk, while discussing on "Building the capacity of the Female Reporter in the discharge of her duties and for leadership positions", encouraged them to be open-minded and strive towards learning on the job.
Hamza tutored female reporters on how to navigate between their jobs, family responsibilities and other commitment to enable them excel in various positions and discharge their work effectively.
"You need to come out of your comfort zone, package yourselves by learning from various courses around, engaging in editorial duties and putting in your best," she said.
Also, Mr Isaac Aregbesola, Senior Editor and Contents Manager, NAN Website, while speaking on "Skills that make Reporters Outstanding in their Duties," stressed the need for mental stability and alertness to enable them perform well.
Aregbesola also highlighted the need for reporters to have digital journalism skills, knowledge on the use of social media, persistence, research skills, problem solving skills and journalism knowledge.
On her part, Ms Martha Agas, the convener of the seminar, said the event was aimed at educating reporters on strategies to navigate their work and other responsibilities for better performance.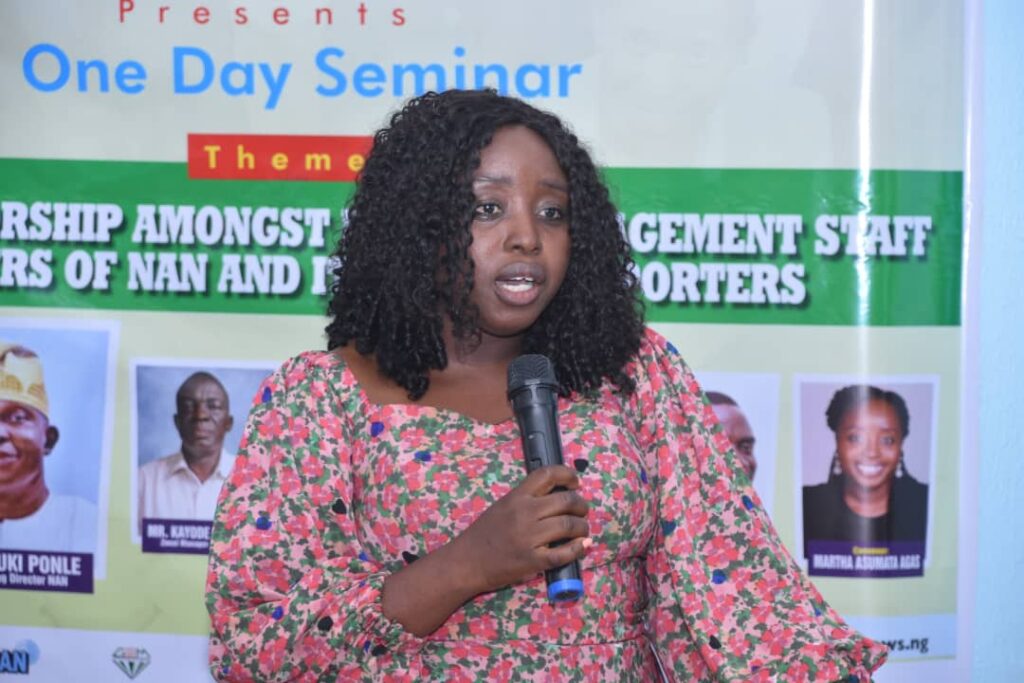 NAN reports that 49 management staff and reporters participated in the training.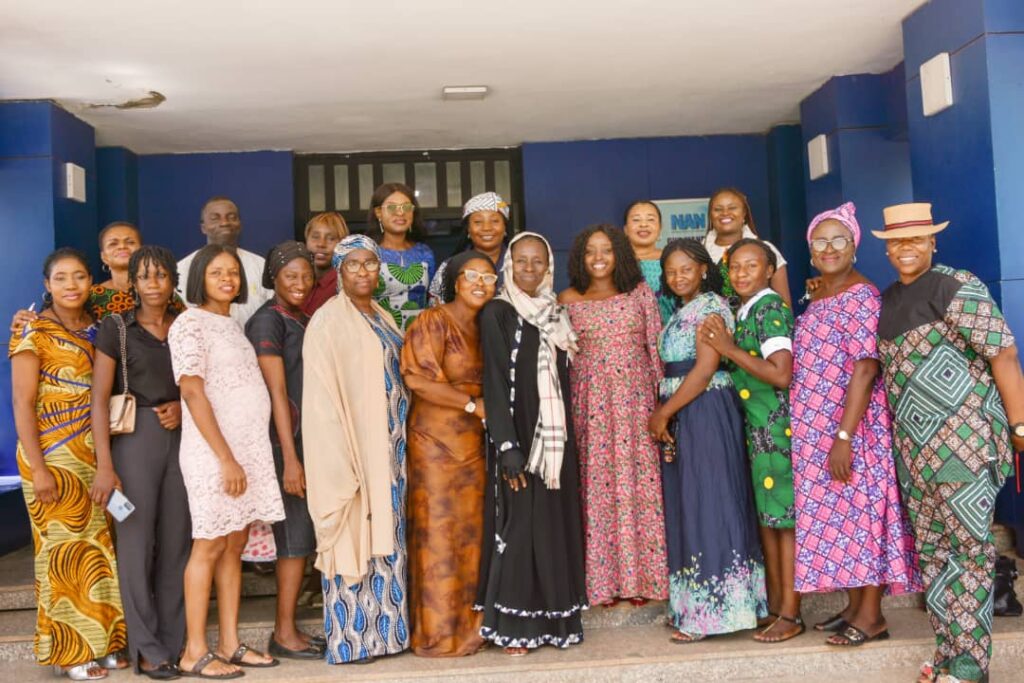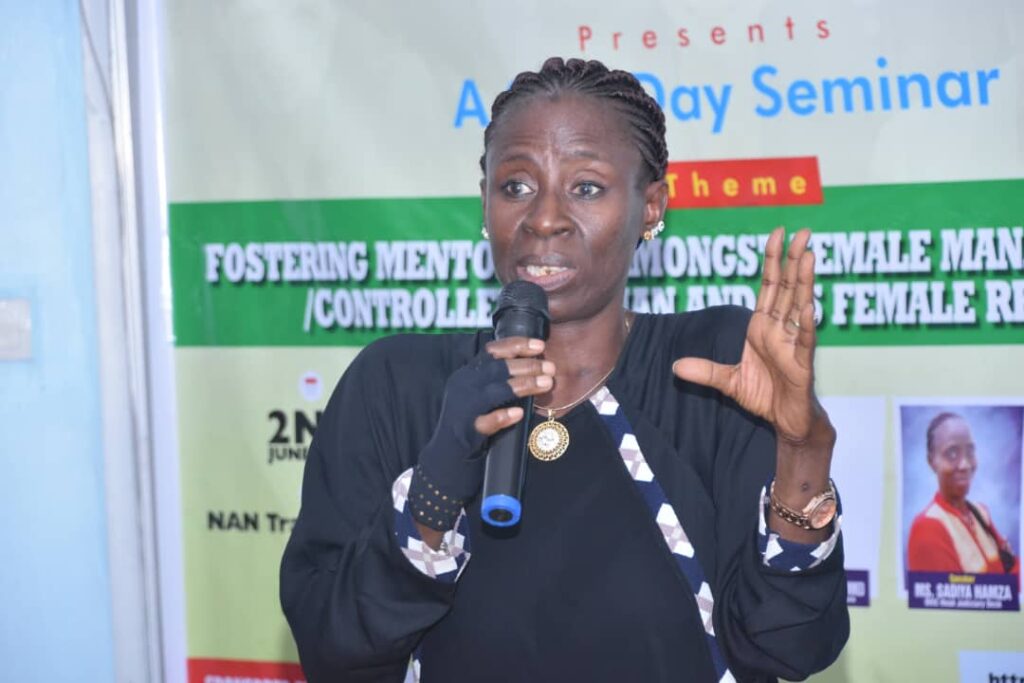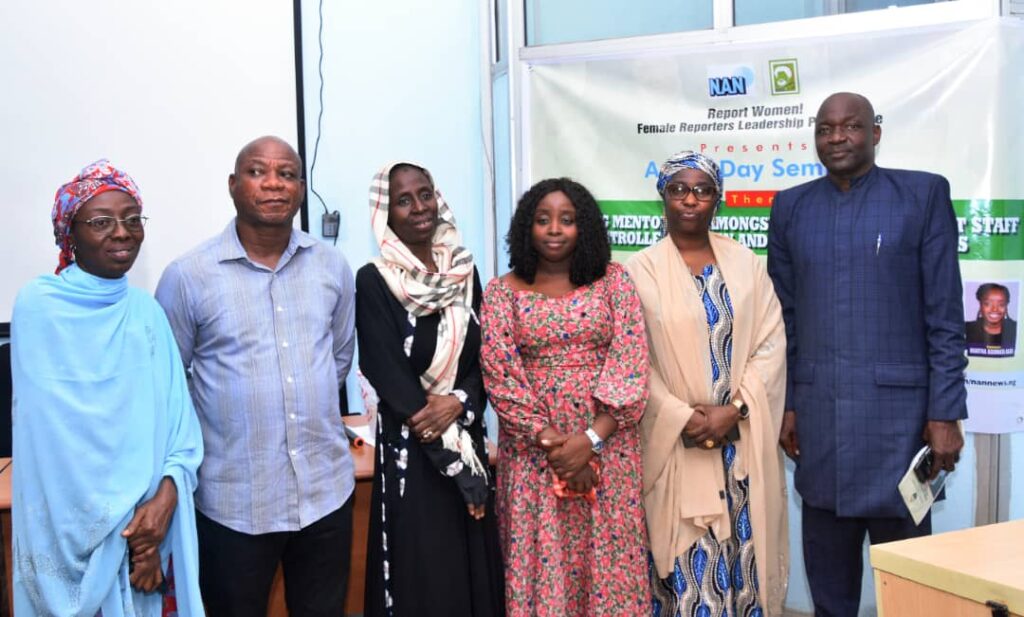 count | 29