Tuesday 7th December, 2022 will remain a memorable Day and historic to the Family of Mr & Mrs Miskoom Larry & Mercy Bawa of Kwo Chiefdom Qua'an-Pan LGA, Plateau State as two of their Children, Naanzem Anastasia Bawa and Bawa Peters Bawa were among the 4,711 Persons who were confirmed as Barristers and Solicitors of the Supreme Court of Nigeria. With their call to bar, the duo have officially joined the noble legal profession having fulfilled the necessary requirements.
The call to bar ceremony held at the Body of Benchers Complex Abuja and was well attended by Families, loved Ones, Friends and well-wishers of the new Lawyers.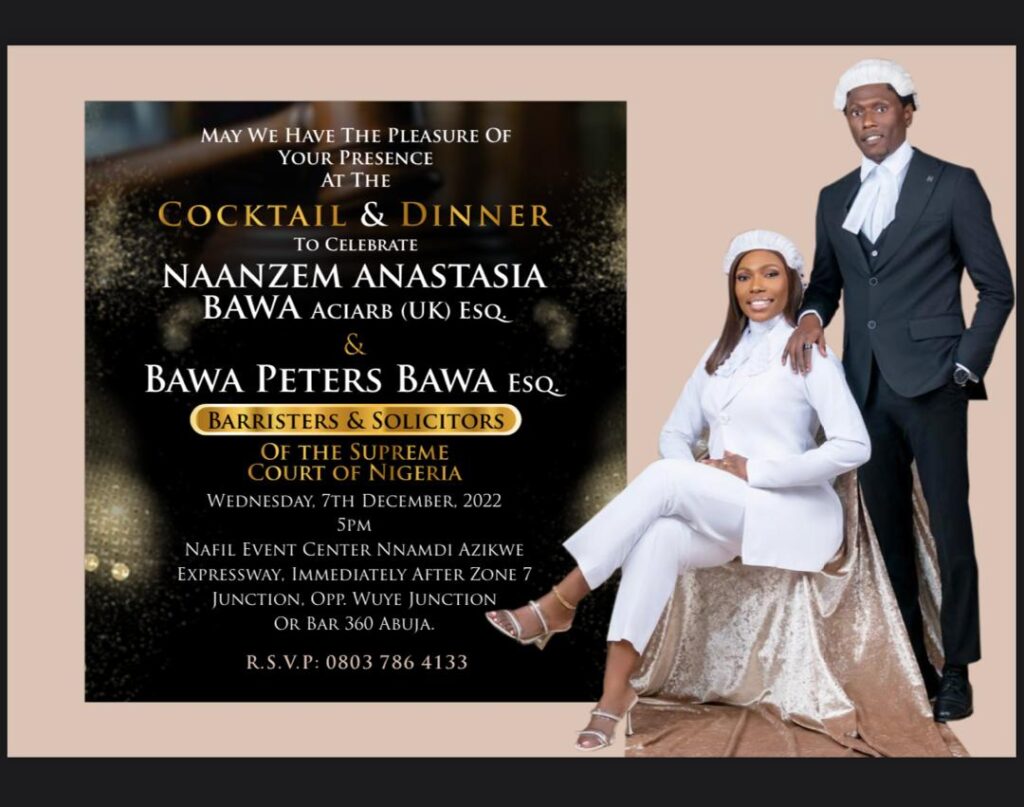 To the Family of Mr & Mrs Miskoom Larry & Mercy Bawa, it was a fulfilling Day and a dream come true to have two of their children being called to the bar as Professional Lawyers.
They treated loved ones, Friends and Well-wishers to a Cocktail and Dinner at Nafil Event Centre Abuja to celebrate and appreciate God for the successful graduation of their Children from the Law School and subsequently, their call to Bar.
"I feel real elated and thanking the Almighty father for this wonderful times" a highly delighted Miskoom Peters Bawa who couldn't hide his joy disclosed.
The New Lawyer, Barr. Bawa Peters Bawa born on 7th March, 1993 in Lagos had his Secondary Education at Dansol High School Ikeja in 2011 where he obtained his WASSCE.
He thereafter enrolled for his First Degree in Law and Security Studies (LLB Honours) at the famous Babcock University Ilishan Remo Ogun State where he graduated in 2019. After his graduation, he secured admission into Council of Legal Education, Nigeria Law School Abuja Campus in order to be called to bar between 2021 to 2022 when he completed his Studies.
He served in numerous reputable Law Firms among which include the Afe Babalola, SAN & Co. He also carried out different legal assignments such as legal researches, drafting Court proceedings and court processes which have equipped him and developed his legal skills for the tasks ahead. He was also a legal extern at the Federal High Court Abuja from March to May, 2022. He has also worked at the Legal and Compliance Department of the Nigerian Football Federation (NFF) as a Legal Intern.
He served as Project Supervisor at Lambakena Property Ikeja, Lagos State between August 2019 and March, 2020. He has also received tutelage through a Law and Business of Sports Masterclass at the Olisa Ogbakoba legal firm in Lagos.
He also received mentorship at the International Intellectual Property Training Limited in Lagos State.
Barr. Naanzem Anastasia Bawa a dedicated, industrious, diligent, result-driven, organized and well-mannered professional was born on 12th January, 1999. She had her Primary Education at the Chisland Primary School Ikeja Lagos, after which she proceeded to Dansol High School Agidingbi Lagos for her Junior Secondary Education between 2009 to 2012. She attended Supreme Education Foundation Magodo were she obtained her WASSCE in 2015.
She later got admission to the prestigious Babcock University Remo, Ogun State where she bagged her L.L.B. Honours in 2020. In 2021, she was admitted into the Nigerian Law School where she graduated with good grade in 2022. She has worked in various capacities at several reputable firms in Nigeria. She is an Entrepreneur and the Chief Executive Officer of Zeusdrinks.
She had her National Youth Service at MGE Reality & Kharis Engineering from March, 2021 to April, 2022 where she served as legal Researcher, Marketing Consultant and Social Media Manager among many other positions she held drafting and perusing legal documents and agreements.
She was a Research and Legal Undergraduate Intern at Alegeh & Co. Law Firm from July to August, 2016.
From January to March, 2021 she served as Research and Legal Graduate Intern at Aarndale Solicitors where she undertook legal researches, attended court proceedings and drafted legal documents.
She is a good writer and very sociable.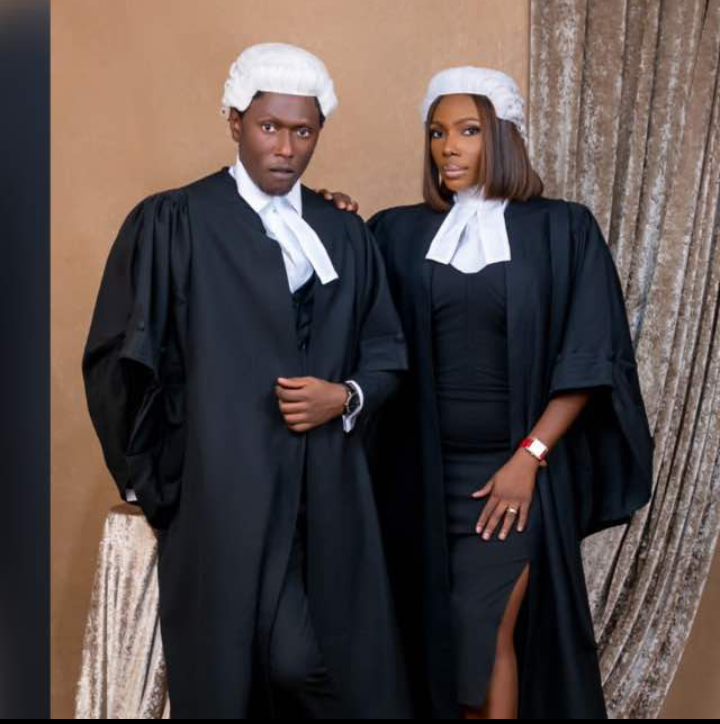 count | 304