The people of Mangu LGA today defied the morning showers that lasted hours to welcome their former Executive Chairman and Gubernatorial Flagbearer of the Peoples Democratic Party (PDP), Barrister Caleb Mutfwang.
The people escorted Barrister Caleb Mutfwang and his entourage first to palace of the Mishkagham Mwagavul where he appreciated the traditional rulers, elders and the people of the Mangu LGA for their prayers and support during his campaigns leading to his emergence as the gubernatorial flagbearer of the PDP in Plateau State.
He thanked the Paramount Ruler of the Mwaghavul Nation for making out time out of his busy schedule to receive him and his entourage. Mutfwang said that he had come to receive the blessings of elders so that he can go with confidence when the campaigns begin. He called for prayers from the traditional council to ensure that when elected he will deliver on the mandate.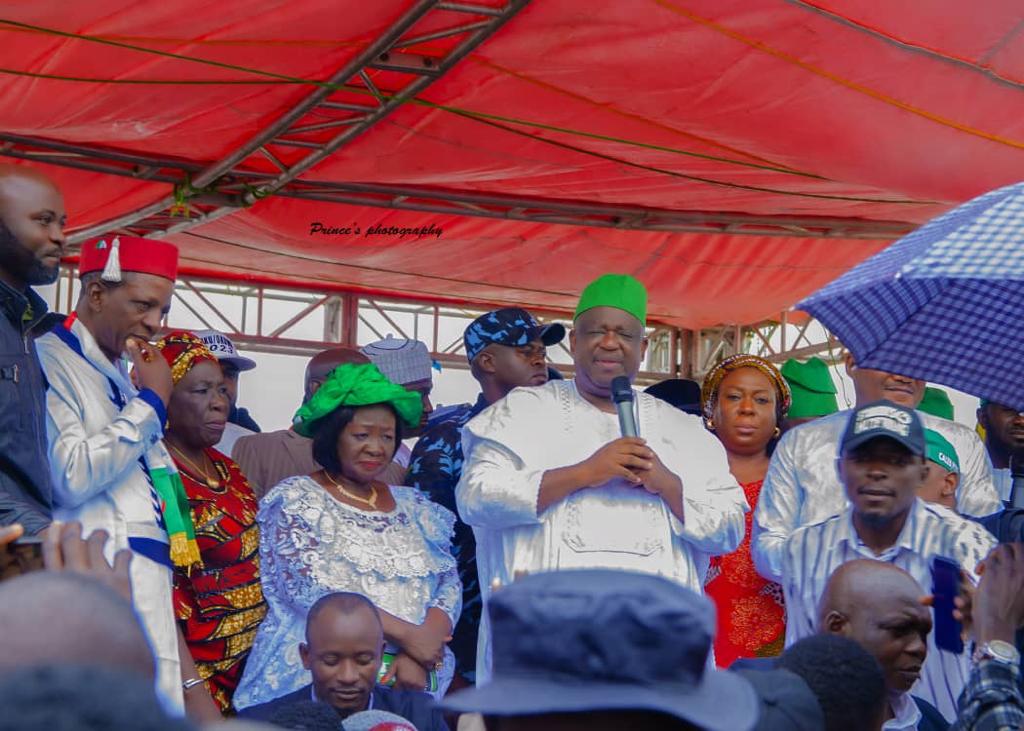 The Mishkhagam Mwaghavul,HRH Da John Hirse, who also had in attendance the Traditional Ruler of the Gindiri, HRH Charles Mato Dakat and other members of the Mangu traditional council blessed Barr. Caleb Mutfwang and his entourage and wished him well in his future endeavors.
Thereafter, Mangu Town Stood still with citizens defying the rains to waves joyfully at the convey of Barr Caleb Mutfwang and his entourage as they filled into the Pilot Primary School Bungah which was packed-out by enthusiastic and jubilant supporters who could not wait to see their illustrious son return home.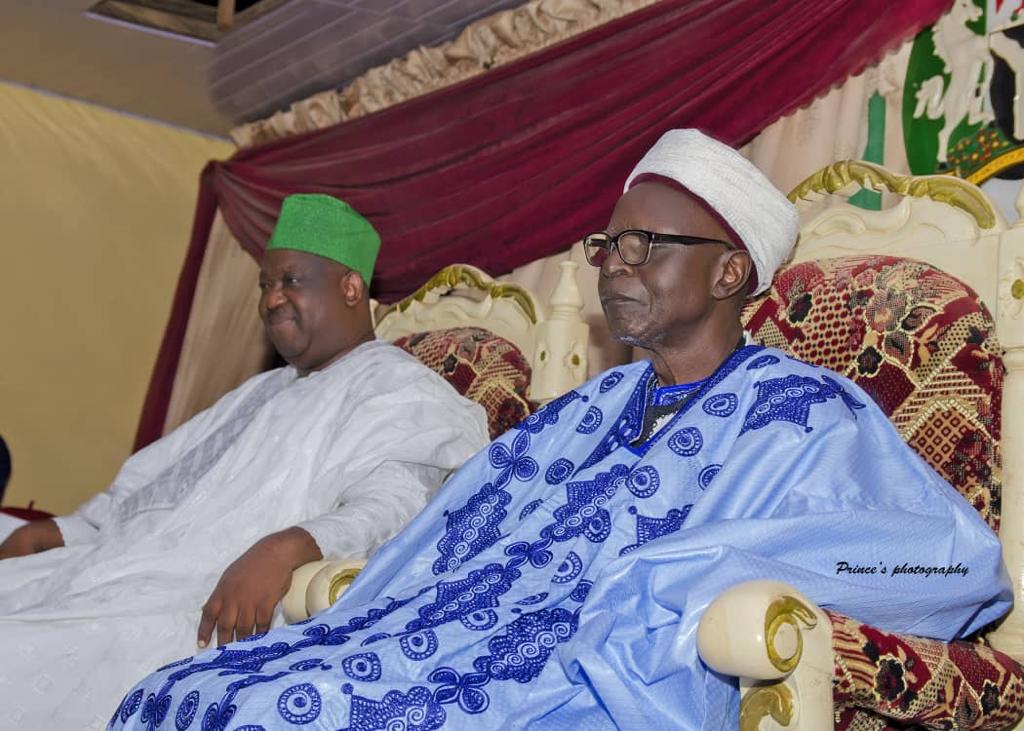 Various stakeholders took turns to address that people, assuring them that the emergence of Barr Caleb Mutfwang was timely and they had escorted him from across the Plateau State to show the acceptance he has across the State.
Barr Caleb Mutfwang was accompanied to the home coming by his Deputy Ngo Josephine Piyo and his lovely wife Mrs Mutfwang. Others present with him include Gubernatorial aspirants who contested with him, the Vice Chairman North Central of the Peoples Democratic Party (PDP) Hon Theophilus Dakas-shan, State Chairman Hon Chris Hassan, and the immediate past State Chairman of the All Progressives Congress (APC) Chief Letep Dabang, former and serving members of the National and State Assembly, as well as PDP candidates in the 2023 General Elections as well as elders, critical stakeholders, various community development association in Mangu LGA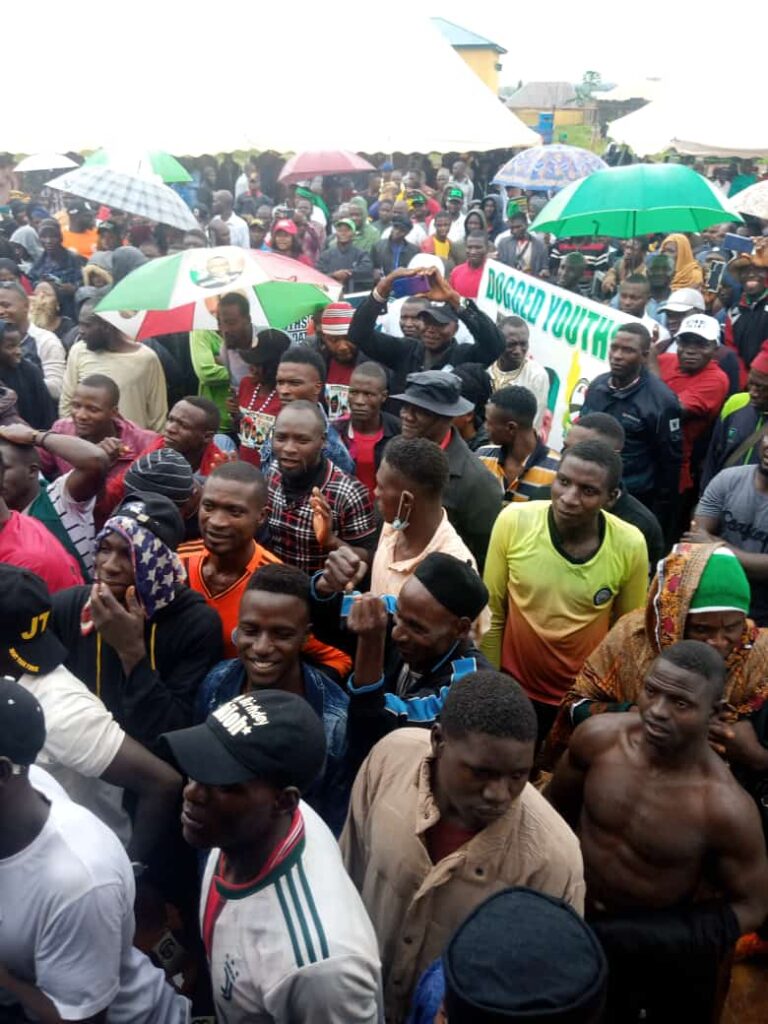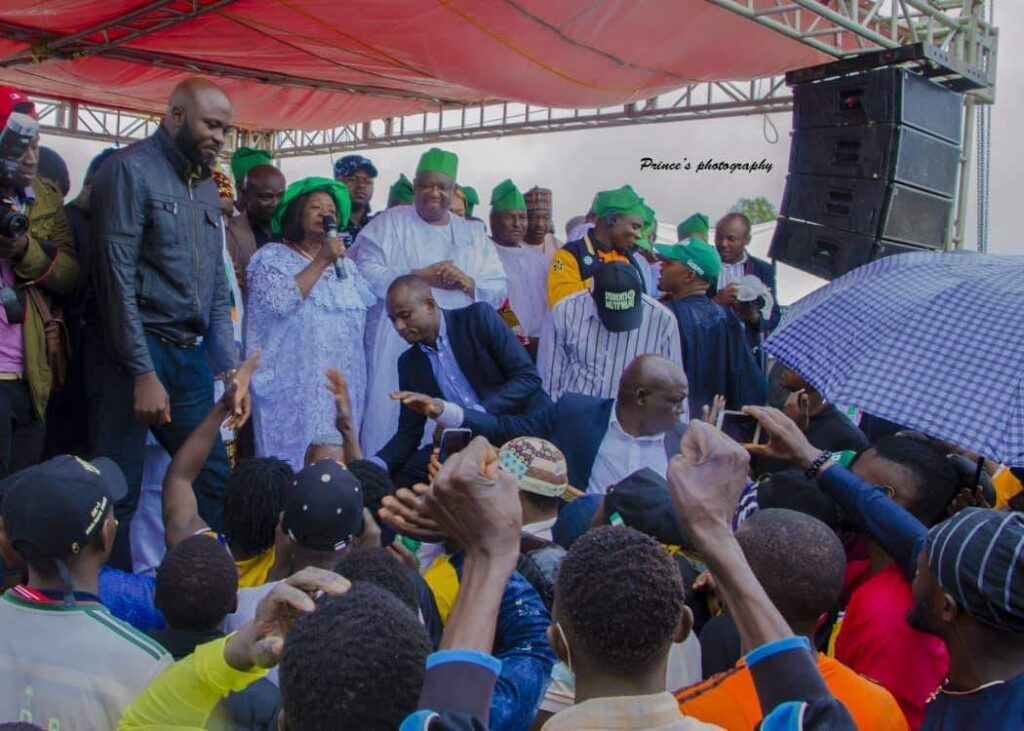 count | 105