Disc jockey and singer Dj Cuppy has been unveiled as part of Manchester United's new jersey campaign advert.
The English football club Manchester United on Tuesday unveiled their third kit for the 2020-2021 season.
The new design is by sports kit giant Adidas and it makes use of creative black and white stripes with red detailing.
jersey alongside South London rapper Sam Wise and social media personality, Harry Pinero.
An excited Cuppy took to her Twitter page where she shared a video of the ad:
"As @ManUtd fan, I'm PROUD to be a part of their official jersey campaign! READY FOR THE NOISE!" She said.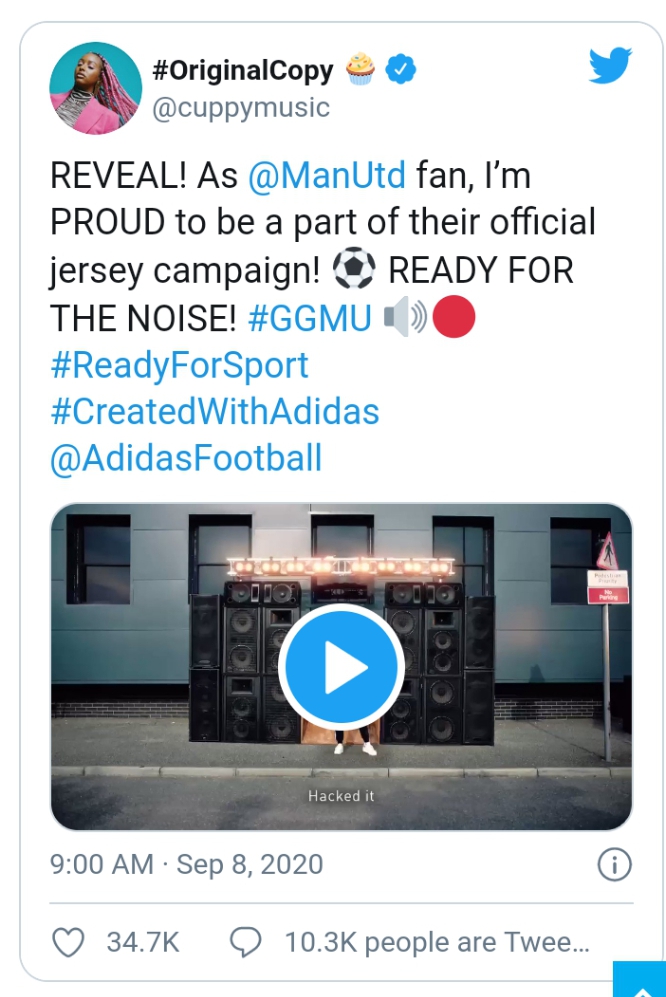 https://twitter.com/cuppymusic?ref_src=twsrc%5Etfw%7Ctwcamp%5Etweetembed%7Ctwterm%5E1303241845196161024%7Ctwgr%5Eshare_3&ref_url=https%3A%2F%2Fguardian.ng%2Flife%2Fmanchester-united-features-dj-cuppy-in-new-jersey-ad%2F
This is coming barely three months after Cuppy ditched her former football club Arsenal. The "Jollof On The Jet" singer's exit from the club came after the Gunners suffered a 2-1 defeat against Brighton in the Premier League.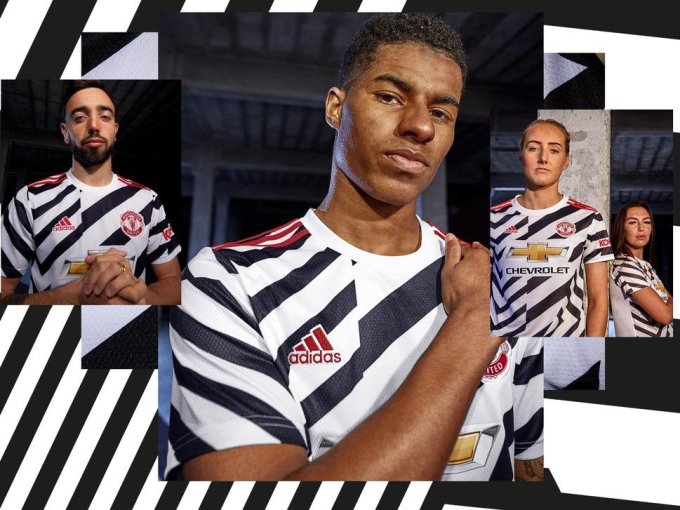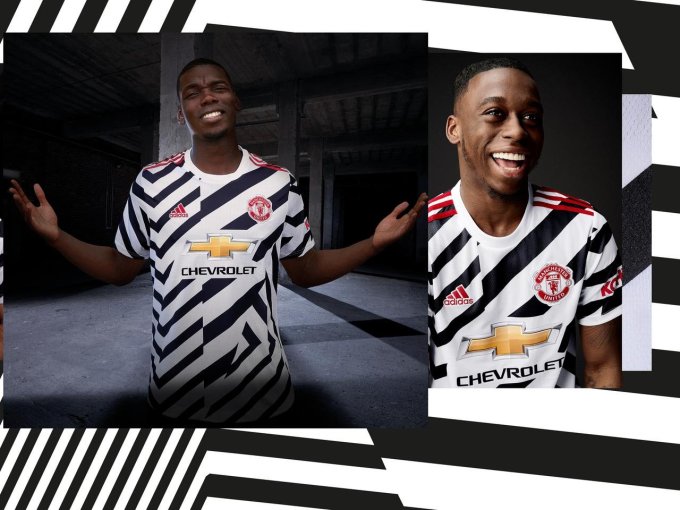 She chose to pitch her tent with Manchester United on the condition that Nigerian striker Odion Ighalo scores against Norwich City in the FA Cup.
"As a Nigerian I think it's only right that if Odion Ighalo scores a goal today… I will officially join Manchester United as a fan," she wrote.
Meanwhile, Burna Boy also received the new jersey.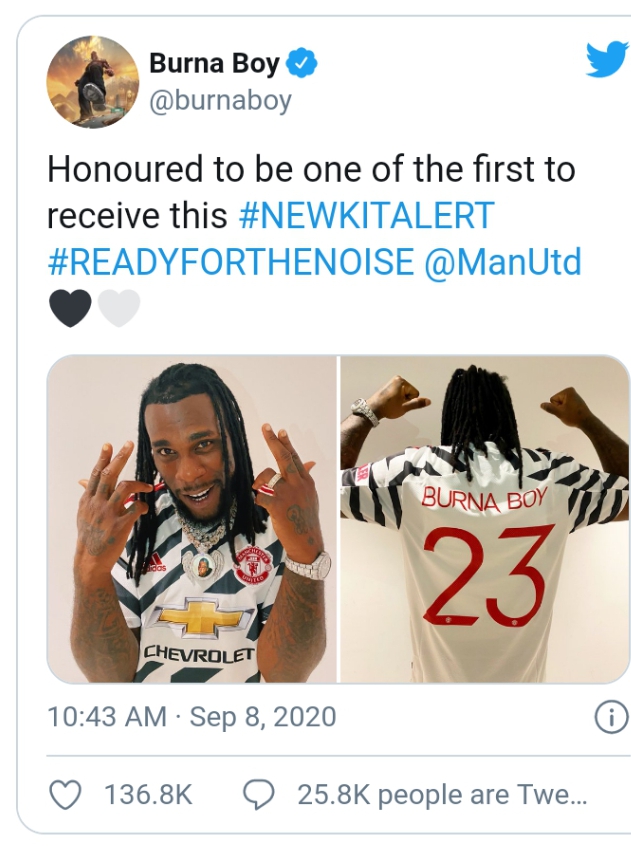 https://twitter.com/burnaboy?ref_src=twsrc%5Etfw%7Ctwcamp%5Etweetembed%7Ctwterm%5E1303267799381442562%7Ctwgr%5Eshare_3&ref_url=https%3A%2F%2Fguardian.ng%2Flife%2Fmanchester-united-features-dj-cuppy-in-new-jersey-ad%2F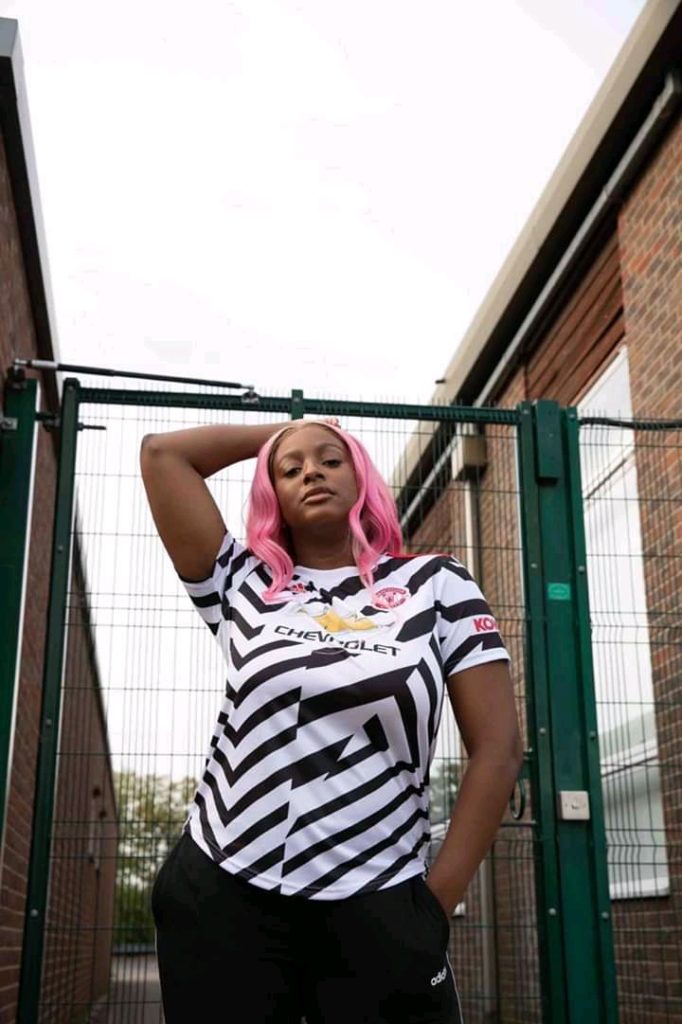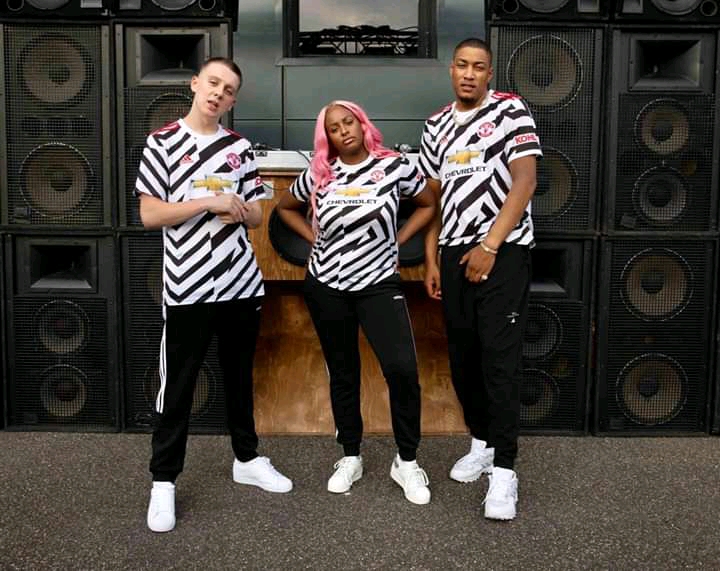 count | 22