Kwat Pas Annual cultural festival Abwor Dyis 2022 display promises to be exciting, the Chairman Kwat Pas 2022 Central Planning Committee, Dr. Yilji Kumtap said this today during a press briefing with Journalists.
"Kwat Pas is an annual hunting cultural festival celebrated by the good people of Abwor Dyis, this year event carries a lot of impactful activities including but not limited to a medical outreach which as I speak ten and Hundred of indigent people in our community are currently accessing free medical care there would also be Commissioning of boreholes which was donated by Nasco group of company as part of their social responsibility duties"
There is also going to be a public lecture which has a theme of "Digitalization, Technology of African culture" we are all aware that our culture has suffer great encroachment by Digitalization and technology.
"As a community we want to preserve our cultural values, norms and our cultural heritage to see how we could blend and ensure that our culture is not completely erased"
"Tomorrow there is also going to be cultural display which we shall all witness and also there is going to be 30 million naira appeal fund that will help us in electrification project, reactivation of the existing boreholes in the community and also to upgrade the health system in Abwor Dyis as well as to purchase health insurances for indigent and the less privileged people in our community"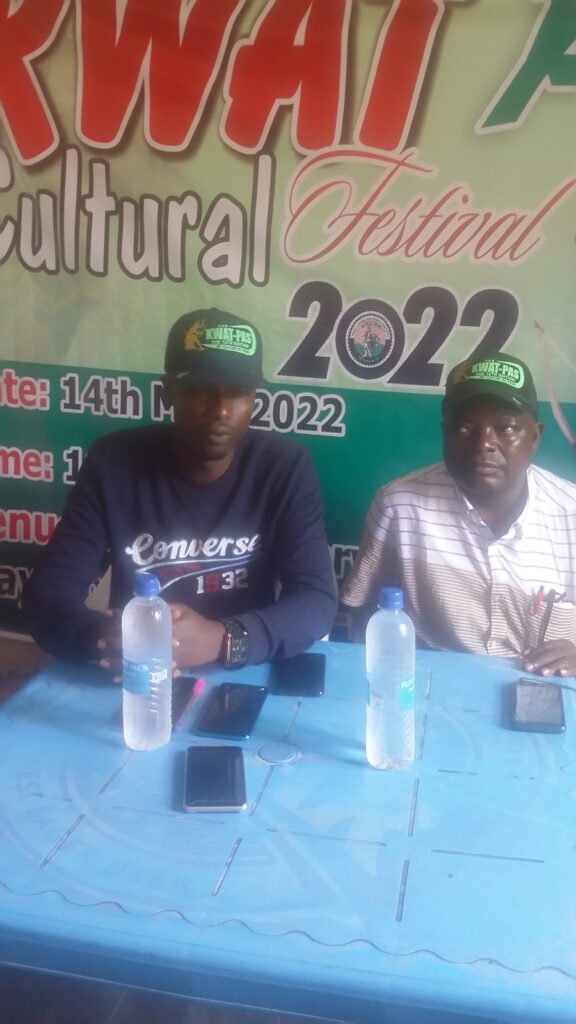 "Kwat Pas is more than just a cultural event, is more than just the activities, it embodies a lot of things as it also celebrate the beauty, the culture and the galantry of Abwor Dyis nation, we're appealing to people, were appealing to our son's and daughters to come out in mass and witness this Annual cultural rituals"
"Still in line with the technological advancement, we understand that Abwor Dyis people are spread round across the globe and on that note were also going to live stream the event so that people who are not in the country, people who are outside the shores of this country would also benefit and be part of the cultural event"
Speaking to news men on the expectations of the programme, Dr. Yilji said there level of preparedness goes by what they have put in ground going by the context we have established, is going to be a ground event, which shall witness a lot of dignitaries and personalities.
"We have also received assurances from the government house that his Excellency the Executive Governor of Plateau state, Rt. Hon. Simon Bako Lalong would hopefully be in attendance as soon as he is done with the APC screening process which has already been started" he said.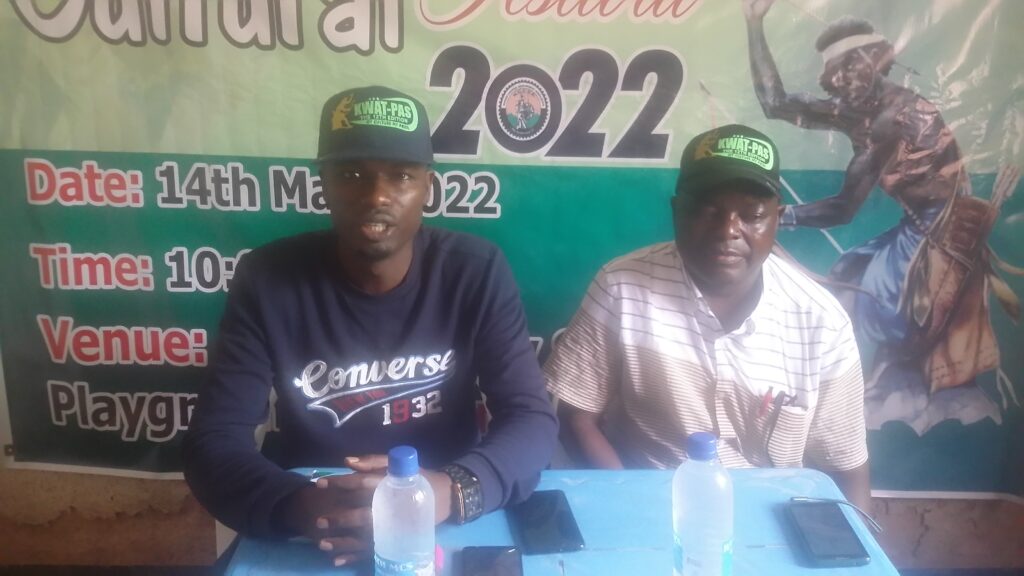 Abwor Dyis is a village in Mupun land, history has it that the Mupun migrated far away from the north East part of Nigeria, somewhere around Borno State. We're proudly farmers, predominantly in farming activities that is what we do.
According to Mr. Peter Jwanle, Secretary Abwor Dyis Community Development Association, "Kwat Pas the name tag, it means always the last hunting, when it is in aspect of fighting those Animals that come around to eat the crop in the farm land. If that hunting is done, there is no any other hunting again. Hunting using bow and arrow we don't use gun but we used the natural weapons to fight those Animals that usually come to destroy our crops."
count | 74