Jos – Owing to the unabated mowing down of their crops and indiscriminate grazing on their farmlands by herdsmen, the Berom Women Development Association (BEWDA) Kuru District Branch today held a prayer session at Saint Mathias Catholic Church Trade Centre Kuru Jos South LGA, Plateau State.

They women said the essence of the prayer was to seek the face of God and His divine intervention in their predicament.

Speaking at the prayer session, the National President of Berom Women Development Association (BEWDA), Ngo Florence Jambol, Chairman Kuru Development Association (KUDA) Da Justin Dung Pam KUDA President, Dr. Chundung Pam Sha, Nat. Gen. Secretary BEWDA, BEWDA Chairperson Kuru District Mrs Rose Chuhwak and a Youth Leader in the Community, Mr. Nash Sunday Dalyop in their separate remarks decried the actions of herdsmen in the area.

They described the act as wicked, irrational and inhuman. They said the act depicts man inhumanity to his fellow man.
They expressed dissatisfaction over the unprovoked actions by the herdsmen.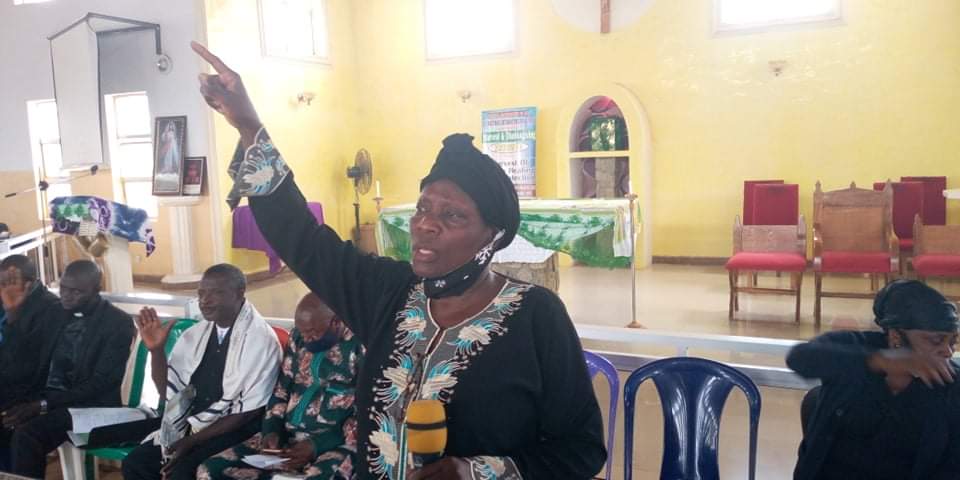 They said the farmers in some communities in Kuru are traumatized and may find it difficult to feed their families as their farm crops are completely being destroyed.
They wondered that their offences were to warrant such ungodly acts on their means of livelihood.

They posited that they have reported the issue to Law Enforcement Agency (Nigerian Police) and the Local Government Council but nothing positive is forthcoming.
They urged government at all levels to come to their rescue and address the issue at hand.
They called on government to live up to its cardinal constitutional duty of protecting lives & property of the citizens.
They said as peace loving and accommodating people, they have nowhere to go aside their ancestral lands.
Mrs Sandra Gyang, Mrs Saratu Mancha and Ngo Esther Pam were among the people whose farm crops were completely destroyed.
They were all in tears while speaking to Viewpoint Nigeria.
They said they are helpless and don't know how they will do as their crops which are almost reaching the time of harvest have been destroyed.
They said as people who are predominantly farmers, they don't know what to do and who to turn to as their only means of livelihood (farm crops) have been destroyed after putting in their financial and human efforts.
They decried how the fulani herdsmen will confront them on their farmlands and say they will continue to graze on their food crops and nothing will happen.
They said as Women & Mothers, they are like orphans in their own land as they are being harassed by the herdsmen with gunshots whenever they question them on why they graze on their farmlands without any provocation.
They called on the Representatives in the area to remember posterity, step in and lend their voices at this critical time.
Rev. Davou Dachung Sunday admonished the people to look up to God and faint not.
The clergy said God will rise and fight on their behalf.
He urged them to live holy and righteous lives that pleases God as well as be fervent in prayers.
Viewpoint Nigeria was able to visit some farmlands for on the spot assessment of the crops destroyed at Raku Hei Kuru District in Jos South LGA.
Crops destroyed there were Acha, millet and other arable crops.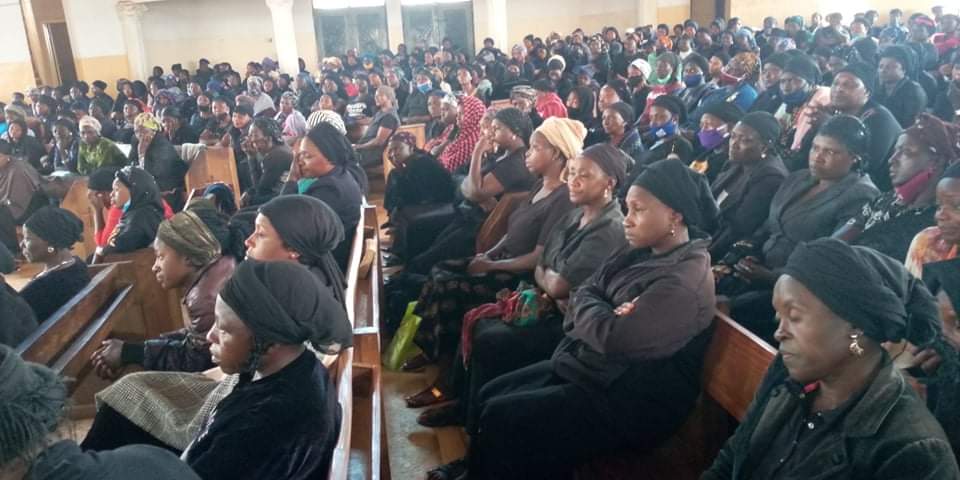 count | 724