Plateau Youth G17 under the leadership of Rev Joshua Sati frawn at resurgence of unprovoked pre- mediated murder of innocent citizens of plateau, says is
systematic, calculated well-orchestrated genocidal murder of plateau people, according to the group the security should be more proactive as most of the attacks as early warning signs, plateau state has been under attack for a very long time and hat was what brought the operation safe haven, the recent killings and murder that took place in Mangu LGA has left so many communities wiped out and displace, and lost of so many lives. according to them this is among the series of attacks on the plateau and as such is totally not accetable, and if proactive measures are not put in place it will leave the state in total disaster, and in this line they are calling on the governor-elect Barr. Caleb Mutfwang to as a matter of urgency revamp the operation Rainbow alongside other vigilante groups and security agencies to immediately swing in to action to help protect lives and properties when he comes into office, plateau state is known for peace and taurism but what is happening now if no proactive measures is taken will take the state backward and that is not what the plateau people want.

The statement read in full;
PRESS CONFERENCE BY PLATEAU YOUTH G17 PEACE AND PROGRESSIVE FORUM
ON THE GRUESOME PREMEDITATED KILLINGS ON THE PLATEAU HELD ON THE
20TH OF MAY 2023.
Good morning fellow compatriots, ladies, and gentlemen of the Press.
It is with deep sense of grief in our hearts that we address you once again over resurgence of unprovoked premediated murder of innocent citizens of our dear state through a systematic, calculated well-orchestrated genocidal murder of our innocent brothers, sisters, and children in different parts of Plateau state with the most recent being raise in attacks in Mangu LGA. We seize this opportunity to commiserate with the families and pray God to grant the souls of the deceased eternal rest.
It is no longer news that Plateau communities have yet again come under severe attacks over the past months by militant gun men who so brazenly operate without being apprehended by security agents and have consistently been tagged by both the security operatives and the media as, 'Unknown Gun Men."
It is evident that hundreds of lives have been cut short, dreams and visionary ideas that can contribute to the growth and development of the state have been lost and properties worth millions, destroyed because of the calculated and wellorganized attacks by these murderous assailants. Our people are deprived of their fundamental right to life as guaranteed by the constitution of the Federal Republic of Nigeria (1999) as amended. Whole communities have lost their means of livelihood with little or no hope of returning to their farms. Plateau citizens have been rendered homeless and destitute in their own land and denied their right to coexist as families and communities as many have been displaced and traumatized from the horrendous barbaric murders of their loved ones.
Recent reports have it that five miners were gruesomely murdered on the 12th of April 2023 at Mangor. Two people were ambushed and killed on the 17th of April 2023 NTV village, Barkin Ladi. One person was also ambushed and killed on the 22nd of April 2023 in Rawuru, four people were killed on the 23rd of April 2023, 2 people were killed at Heipang-Kwi road (Chit) on the 27th of April 2023. In Wereng, Riyom LGA. It was the destruction of farmlands that took place on the 22nd of April 2023, in Jos South LGA, specifically in Turu, six people were killed and one person injured on the 25th of April 2023. Also in Marish, Bokkos LGA, three people were attacked and killed on the 15th and 16th April 2023, Mai-Tumbi and Jwak villages were attacked and four people killed.
Ganawuri experienced the murder of three persons on 3rd March 2023. The above list is in no way exhaustive as there are recurring unreported killings of people in various parts of the State.
Few days ago, we witnessed yet another gruesome, wicked, cruel, inhumane, and genocidal murder of Plateau people mostly women and children in the communities of Kuwat and Fungzai all in Kombun District of Mangu LGA on the 16th of May 2023.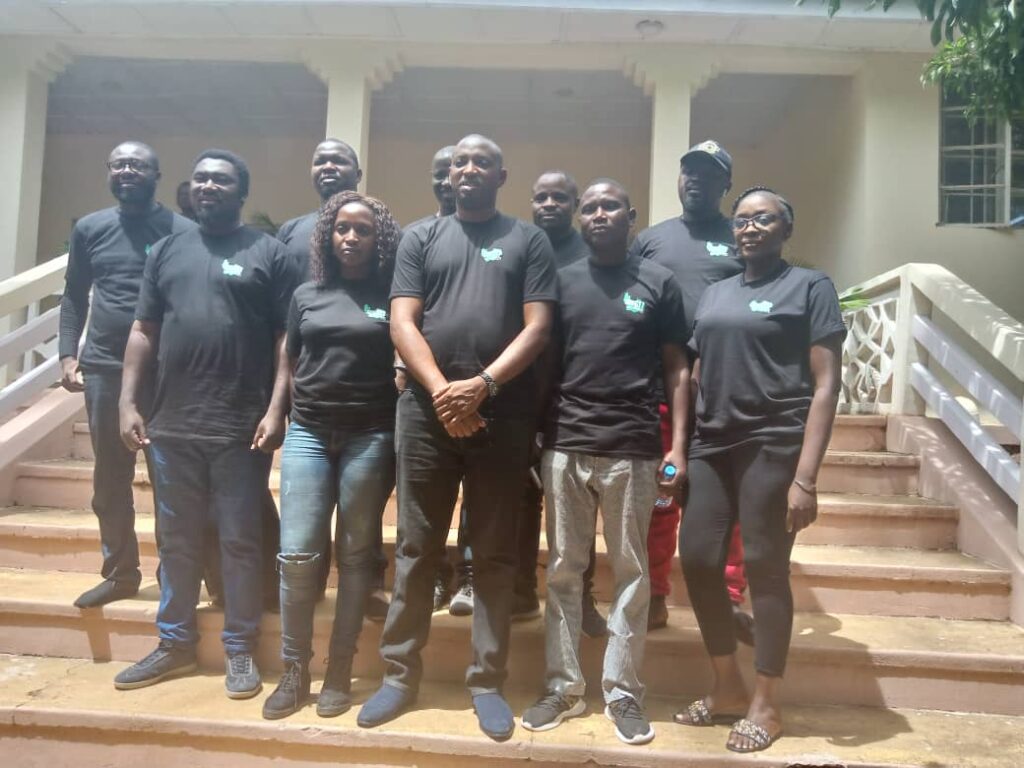 These have left us, and indeed other citizens shocked on the silence and inactions of the government at all levels as well as security agencies who are always nowhere to be found while the assailants rampage through the night executing their plan nocturnally.
We are heartbroken and bewildered on the death toll which remains on the rise with recent victims numbering over one hundred (one hundred).
There is no gain repeating or restating the fact (as we have done severally in the past) that this government has consistently failed in its constitutional duty of
protecting the lives and properties of citizens. This important social contract between the citizens and government has remained a mirage with government
deflecting attention and shifting blames and even blaming the victims.
These killings have continued, and citizens are tired and fed-up with the usual statement made by government, which have remained empty words condemning the acts of evil men without ever arresting, let alone, prosecuting anyone found guilty. The government has failed to protect its citizens and we emphasize without mincing words that enough is enough and these KILLINGS MUST STOP!
The presence of the joint task force in the state has not been significantly felt as the attacks and killings has escalated to areas which hitherto were known to be
peaceful. in some cases, the attackers have become emboldened to have even carried out some of those attacks within meters of military formation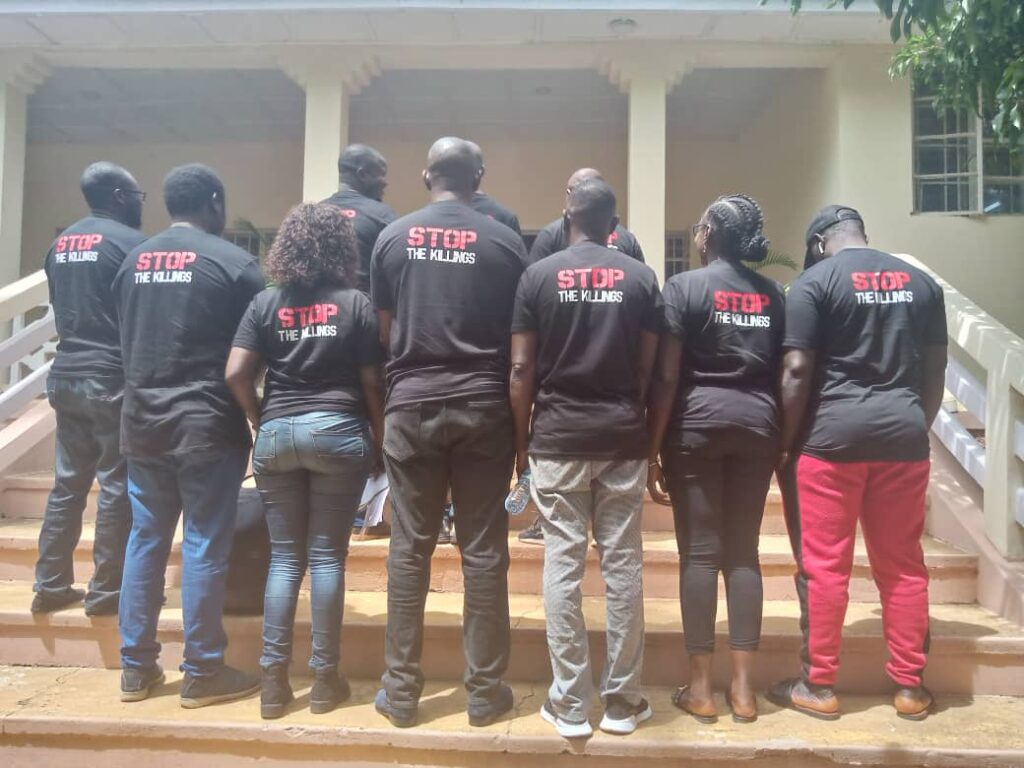 It is no secret that Plateau people have since lost confidence in the JTF, we fear that if nothing is done to win back the peoples confidence, this may leave the
people with no option than to resolve to self help.
The persistent failure of the Buhari and Lalong led APC federal and state government in responding appropriately to this wanton destruction of lives and
property has left us and indeed all lovers of humanity with no choice than to pray for the speedy end to this perceived government collision, ineptitude and maladministration which has cost us so much in human lives and property over the cause of their tenure.
We wonder how Governor Simon Bako Lalong (KSGG), who prides his administration as one that has brought peace to the state, is able to sleep at night
without being bothered by these wicked and heart wrenching occurrences under his watch. We ask what peace is when we and our loved ones cannot live in our homes, cannot sleep at night, cannot go to our farms to cultivate our fields now that the rains have come.
What is peace when our children cannot play on the family compound and run on ridges to see who has the most skills, where is the peace when our families are in IDP camps, what is peace when fathers and mothers are unable to assure each other and their children of a bright and secured future? What is peace when citizens are not assured that their killers are apprehended and will not return? What is peace when we see inhumanity in the actions of the assailants and killers who kill children and the elderly unprovoked.
We therefore wish to appeal to whatever is left of Governor Lalong's humanity, to wake up and put an end to these killings on the Plateau.
We believe that postering will judge him kindly if deliberate steps are taken, no matter how late in the life of his administration to safeguard the lives and property of citizens.
Conclusion: We hereby make the following recommendations:
The government must fish out these killers and bring them to book.
The government must speedily resettle our brothers and sisters who have been displaced from their homes and are presently in IDP camps.
We call on the entire communities to rise and defend themselves through community policing.
We call on the Nigerian security operatives to be responsible and secure all citizens and respond speedily when they are informed of attacks.
We call on the 10th National Assembly to, as a matter of urgency, speed up the establishment of state police through. appropriate legislation to enable communities to be secure.
We wish to call on the in-coming administration of Barr. Caleb Mutfwang to, as a matter of urgency set in motion the resuscitation of Operation Rainbow to fully integrate it with existing community volunteer security outfits like vigilante groups, hunters' associations, and others as a means of mobilizing citizens to take part in defending themselves.
We therefore call on Plateau people to be vigilant and united to secure our
communities and our people.
Thank you.
Rev. Joshua Sati
count | 566