The General Officer Commanding (GOC) 3 Division Jos who doubles as the Commander Operation Safe Haven, Major General Abdulsalam Abubakar has reassured the people in the Joint Operation Area of his commitment to restoring lasting peace and rid the general area of all forms of criminality by ensuring that perpetuators, sponsors of the dastardly attacks and criminals are made to face the full wrath of the law.
The Commander made the disclosures in a Press Briefing while parading the recently arrested persons alleged to be gun manufacturing and gun running syndicates, suspects involved in the killing of Dorathy Jonathan, suspects believed to have carried out the attack and burning down of Saint Raphael Catholic Church Fadan Kamantan Village of Zagon Kataf LGA Kaduna State as well as suspects alleged to be involved in the killing of a Fulani Herder in Takania Village also in Zagon Kataf.
The Commander who was represented by the Military Information Officer, Capt James Oya hinted that the suspects were arrested at different locations and various caliber of weapons recovered during various sting operations launched by the combined troops of Operation Hakorin Damisa IV and Operation Safe Haven.
He said as a follow-up to the stakeholders' engagement of the Commander with traditional, community and religious leaders of the five local government areas of Southern Kaduna which held at Zagon Kataf on 10th September, 2023 the Commander reinforced the troops of Operation Hakorin Damisa IV in Southern Kaduna which yielded positive result leading to neutralization of numerous bandits, arrests and prosecution of many suspects as well as the laudable recovery of caliber of weapons. He tasked the leaders to go back and ensure they warn perpetrators, sponsors as well as those benefiting from criminality to have a rethink, abandon their evil ways as the law will in no distant time catch up with them.
He said troops have maintained an offensive posture, conducting several kinetic operations in the form of raid operations on criminal hideouts, rescue operations, cordon and search, stop and search as well as patrols amongst other strategic operations aimed at getting rid of criminal elements.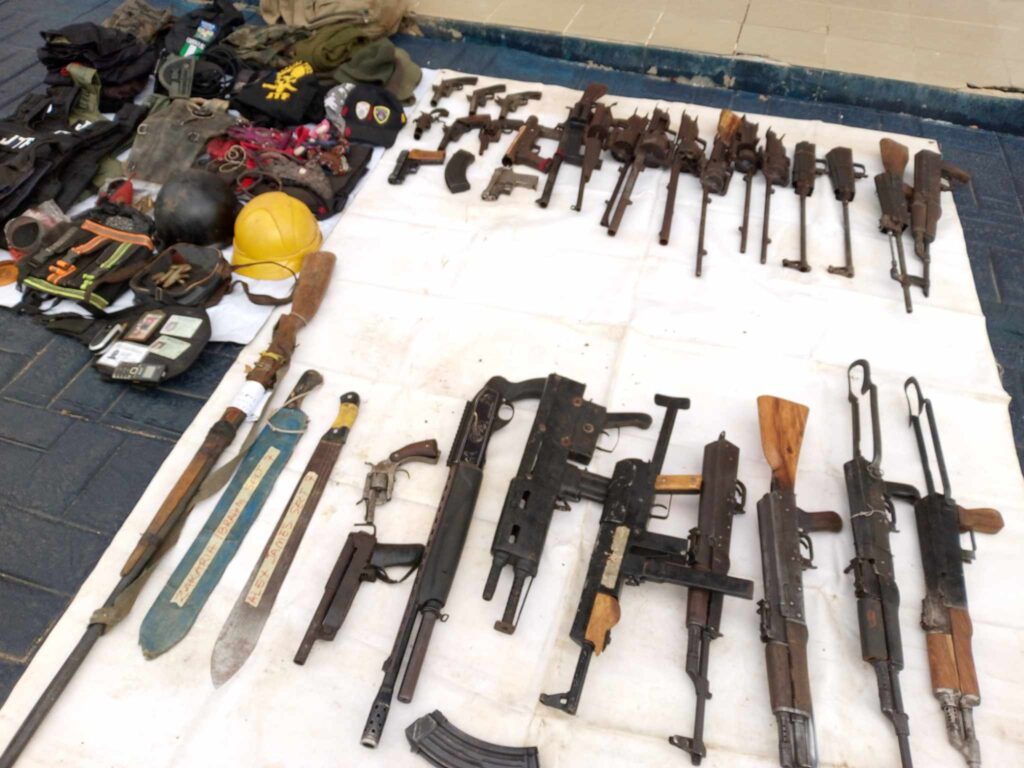 Paraded at the Operation Safe Haven Headquarters in Jos were Lot Dauda and Abubakar Mato who were arrested in connection to the alleged murder of Mrs. Dorathy Jonathan on 1st September, 2023 while fetching firewoods at Afana Village of Zagon Kataf LGA of Kaduna State. The Prime Suspect, Lot Dauda confessed to have committed the crime alongside his accomplice, Abubakar Mato who has been at large until recently when he was arrested following a manhunt operation conducted by personnel of Operation Safe Haven. Lot Dauda narrated that they approached Mrs Dorathy on her farmland and wanted to have sexual intimacy with her but her resistance made them to forcefully rape her and kill her thereafter since she knew them.
Hassan Mato popularly known as "Hamsy" and Ahmad Khalifa were arrested for allegedly attacking and burning down Saint Raphael Catholic Church Fadan Kamantan Village Zango Kataf LGA of Kaduna State on 7th September, 2023 which led to the death of a Seminarian, Naanman Stephen Ngophe and the swift response of troops of Operation led to the rescue of Rev. Fr. Emmanuel Okolo and Noah Monday.
Items recovered from the suspects include two locally fabricated guns, 3 fragmental jackets, 1 Desert boot, 2 Nigerian Police Face caps, 1 Army Sweater and a head-warmer.
He also hinted that two Suspects, Alex James and Zachariah Ibrahim were napped for the alleged murder of a herder, Simsi and injuring three other persons in a reprisal attacks in Takania Village. A fabricated gun and machete were recovered from the suspects at the scene.
The troops also arrested Napoleon John who has been on the wanted list of Operation Safe Haven on 21st September, 2023 following a weeklong intelligence operation launched by the troops. The suspect led the troops to a concealed weapon manufacturing factory were arms of different caliber were produced and sold by one Monday Dunia who confessed to have been in the business for over 5 Years. A thorough search of the factory by the troops according to the Military led to the discovery of 22 different caliber of weapons including 7 pistols, 2 locally fabricated AK-47 Rifles, 9 Revolvers, 1 submachine gun, rounds of 7.62mm special ammunition, machine tools and gas cylinder.
He averred that in a follow-up operation linked to the discovery of the factory, troops raided another suspected hideout of criminals at Adua 1 Village in Kafanchan on 22nd September, 2023 were additional 2 AK-47 Rifles, 2 Revolver Rifles, live Ammunition, 6 dangerous daggers, 1 fragmental jackets, 2 Police Uniforms, 1 Military Camouflage Trouser and one ammunition carrier were recovered. Capt. James disclosed that other items recovered include one pistol holster, one military grade camel pouch, one police combat helmet, 2 Masks, 4 Identity cards, gunpowder, shrapnel, charms, amulets, machine tools and other equipment.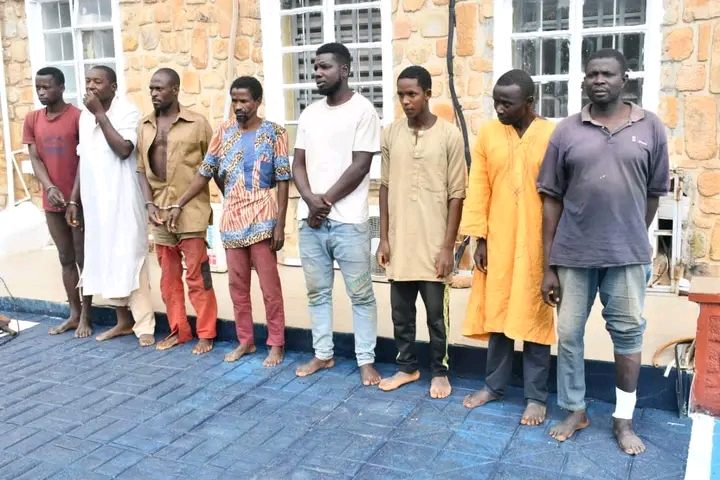 Capt. James said the General Officer Commanding (GOC)/Commander Operation Safe Haven is appreciative of the unwavering support of law-abiding citizens in the fight against criminality saying the huge recoveries made wouldn't have been possible without the relentless efforts of the public in furnishing the troops with actionable information and also assuring the Citizens the at the security outfit will stop at nothing to ensure that criminals are brought to justice or "justice brought to their hideouts".
count | 416