The Center for Democracy and Human Rights (CEDEHUR) has condemned the gruesome murder of Superintendent of Police Bako Angbashim the Divisional Police Officer (DPO) of Ahoada Divisional Police Headquarters Rivers State.
In a text signed by the Converner, Michael Sunday Emeluji and Secretary, Adebayo Lion Ogorry, the group hinted that the Police Officer was able to significantly reduce activities of cultists in the Area of Operation saying his killing is a threat to national security that must not be swept under the carpet.
CEDEHUR also called on President Bola Ahmed Tinubu to release DCP Abba Kyari and his IRT team members to continue their High Precision Intelligence and technology led fight against Terrorist, Kidnappers, Bandits, Cultist and other Dangerous criminals in Nigeria.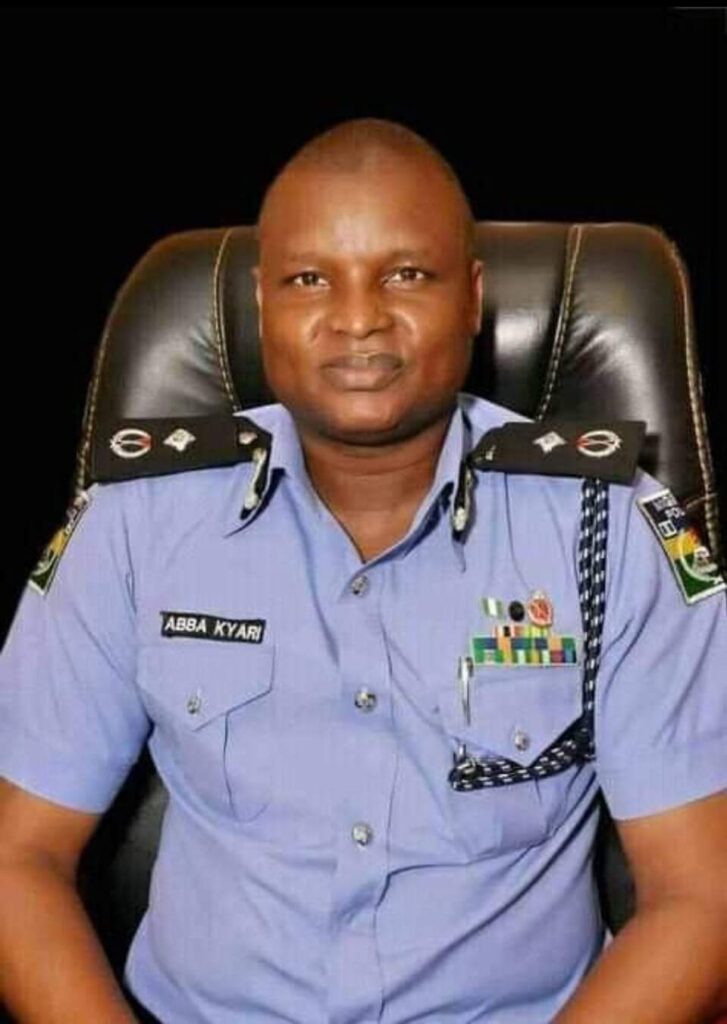 The full text reads:
10th September 2023
Ladies and gentlemen of the press and fellow Nigerians,this is a…
PRESS RELEASE ON THE GRUESOME KILLING OF SP BAKO ANGBASHIM, AN URGENT MATTER OF NATIONAL SECURITY AND TO CONDEMN THE CONTINUED AND UNJUST DETENTION OF SUPER COP ABBA KYARI AND HIS IRT OFFICERS.
The Center for Democracy and Human Rights CEDEHUR would like to condole with the family of SP Bako Angbashim and the Nigeria Police Force on the gruesome killing of SP Bako Angbashim who was the DPO of Ahoada Divisional Police Headquarters in Rivers State.
SP Bako Angbashim was a Super Cop in his own right and did an excellent job of clearing cultists and safeguarding both Akinima and Finima as DPO and both communities protested when he was posted out from there. It's worthy to note that he was also posted to Bori Divisional Police Headquarters as DPO where he also cleared the cultists and made Bori town safer for which he was nicknamed "Wonderful DPO", given a Chieftaincy title and won the award as DPO of the month continuously from February 2023 to September 2023 by virtue of his crime fighting and prevention skills.
SP Bako Angbashim was later posted to Ahoada as DPO and he led his men to clear out cultists several times including the very sad day he was ambushed and gruesomely murdered, beheaded, his body mutilated and the video posted on social media by the Criminal cultists who killed him…
May his soul rest in Perfect peace, Ameen Ameen.
CEDEHUR would also like to intimate Nigerians on an issue of National Security and Complicity of the NDLEA in the fight against drug trafficking in Nigeria and our call on Mr President Bola Ahmed Tinubu to release DCP Abba Kyari and his IRT team members to continue their High Precision Intelligence and technology led fight against Terrorist, Kidnappers, Bandits, Cultist and other Dangerous criminals in Nigeria.
CEDEHUR would like to State Categorically that Super Cop Abba Kyari and the IRT under him had arrested and neutralized thausands of Terrorist, Kidnappers and hardened Criminals all across the Country who hitherto had thought themselves to be above the law and could not be apprehended, arrested, prosecuted or neutralized.
The killing of SP Bako Angbashim is a pointer to the fact that Cultists, bandits, insurgents, terrorists, kidnappers, cattle rustlers and other criminals in Nigeria are Persisting with boldness, temerity and audacity to commit crimes resulting to the gruesome attack and killing many innocent citizens including brave law enforcement officers in the course of their legitimate duty of crime prevention and even making a video of it and have the effrontery to post it on social media!
We make bold to say that if Super Cop Abba Kyari was still on ground this shameless cultists and their leaders in Rivers State would be apprehended in no time and their quick arrest would have acted as a deterrent to other would be Cop killer cultists and criminals not only in Rivers State in particular but in Nigeria as a whole.
We can Vividly Remember in late 2016 when DSP Alkali a Mopol officer was also murdered and beheaded in the same Ahoada LGA Rivers State and former IGP Ibrahim Idris immediately deployed Abba Kyari and team to Rivers State and within a few days the Killers of DSP Alkali were arrested, their weapons recovered and they were all paraded before Nigerians on National Television by the Police PRO in Abuja where they all narrated the whole story of how they Ambushed, killed and beheaded the young DSP Alkali and other officers.
It is not in the Interest of National Security of Nigeria to continue to allow Terrorist, Kidnappers, cultists, insurgents and other Dangerous criminals to be operating with impunity, audacity, temerity and boldness in Nigeria when we have an Ace criminal catcher with Unparalleled and unprecedented records of Service like DCP Abba Kyari…who is unjustly kept under continued detention because of a Malicious and Vindictive Set up by a Sister Security Agency who were heavily indicted by the convicted drug traffickers and are the real Criminals in the case in question.The NDLEA shielded their indicted officers who are the real Criminals indicted by the written and video confessions of the international drug traffickers arrested by the Police and kept Persecuting Super Cop Abba Kyari and his men. This matter most be investigated by a Neutral security agency like the DSS for Nigerians to see the real truth.
There are certain further investigations we did in CEDEHUR and the findings shocked us to the extent that we had a World press conference telling all Nigerians what we discovered in the DCP Abba Kyari vs NDLEA case on the 22nd of May 2023 titled
"THE COMPLICITY OF THE NDLEA IN THE FIGHT AGAINST DRUG TRAFFICKING IN NIGERIA" which borders on the National security of the country in relation to drug trafficking.
Today Majority of Nigerians don't even know that the International drug traffickers arrested by Police IRT in the Enugu international Airport Car park on the 19/1/2022 after being cleared from the Airport by NDLEA as confessed by the Drug traffickers and were later Voluntarily transferred to NDLEA by the Police IRT with the Drugs have been released/Freed on the 19/5/2023, While Super Cop Kyari and Police IRT team who arrested the International drug traffickers, Refused to compromise and Voluntarily transferred the international drug traffickers to NDLEA are still under detention. This is the height of Injustice.
May God bless you all…
Michael Sunday Emaluji
National President.
Adebayo Lion Ogorry
Secretary General.
count | 45