Beautiful Gate handicapped people center Jos donated 160 Wheelchairs to PWDs in Jigawa, Plateau and Nassarawa states.

As it is the mandate of the foundation, Beautiful Gate handicapped people center donated 100 wheelchairs to People living with disabilities in Gwaram LGA of Jigawa State, the distribution took place during an empowerment program organized by the Local Government Chairman Hon. Zarahdeen Abubakar at the Council Secretariat, he charged on the beneficiaries to put the tricycles into positive use and appreciated Beautiful Gate for donating a huge number to his people.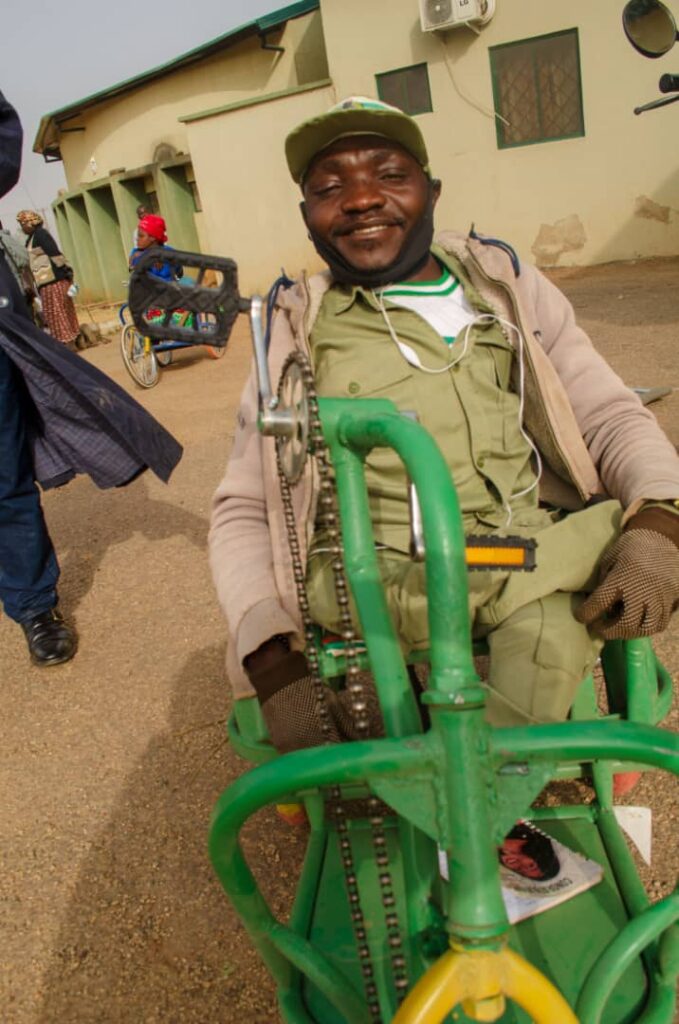 Responding, the media Officer of Beautiful Gate Miss Sandra Yilgwan called on the Beneficiaries not to allow their physical disability to be a barrier to them achieving greatness, she encourage them to always know that disability is just a mindset. Miss Yilgwan advised the beneficiaries to make positive use of the mobility appliances given to them.
Beautiful gate team was also in FCE Pankshin where they donated 30 tricycle wheelchairs, 3 regular wheelchairs, 6 walking sticks and crutches to students of the college and some members of the host community. This distribution was done with the help of the Advancement Directorate headed by Dr Victoria Ahupa.
The Provost of the College Dr. Bulus Cirfat who was represented by the Chief Librarian of the College, Dr Samson Ainoko. Beautiful gate for finding them worthy of such gestures, he promised that the college will work towards making the college community a conducive abode and learning environment for students and staff living with disabilities.
Chief Ayuba Burki Gufwan, the CEO of Beautiful Gate while presenting the mobility aides called on the students not to allow their physical disability to stand in their way, he said it should rather be an encouragement for them to do better .
The message was the same in Assakio of Nassarawa state where 30 people benefitted from the free distribution which was made possible with the help of Corps member Peter Dajin who was posted to the community for his primary Assignment.
The NYSC state Coordinator of Nassarawa state, Alh. Abdullahi Jikamshi, who attended the event appreciated Peter Dajin for coming to the aid of the needy and added that Beautiful Gate has done a lot of partnerships with NYSC especially in Nassarawa state, he prayed for sustainability.
pictures making the News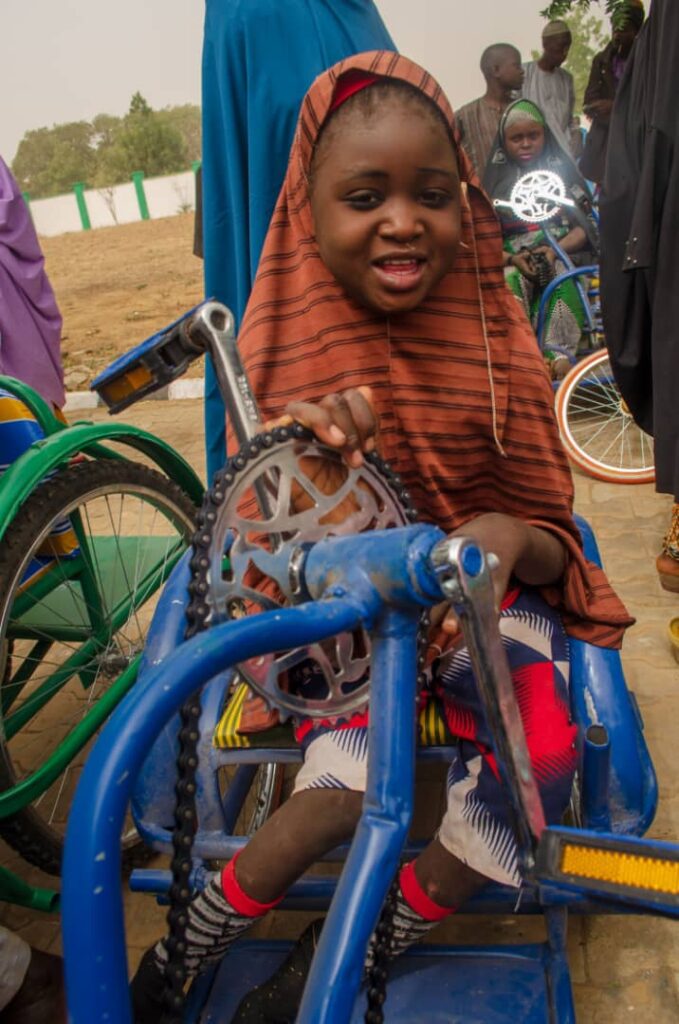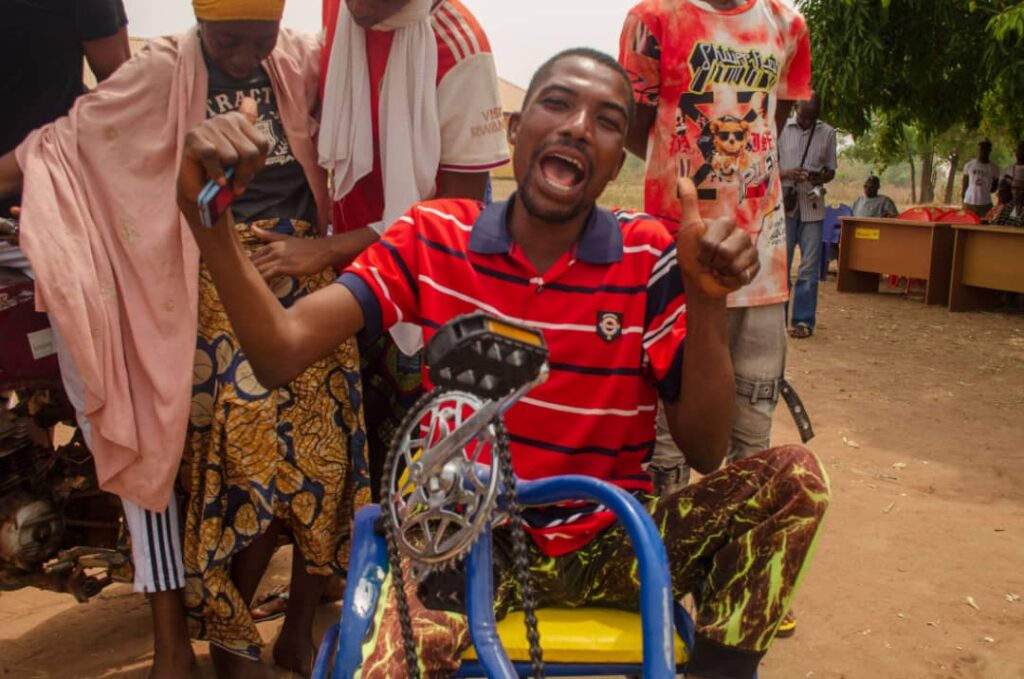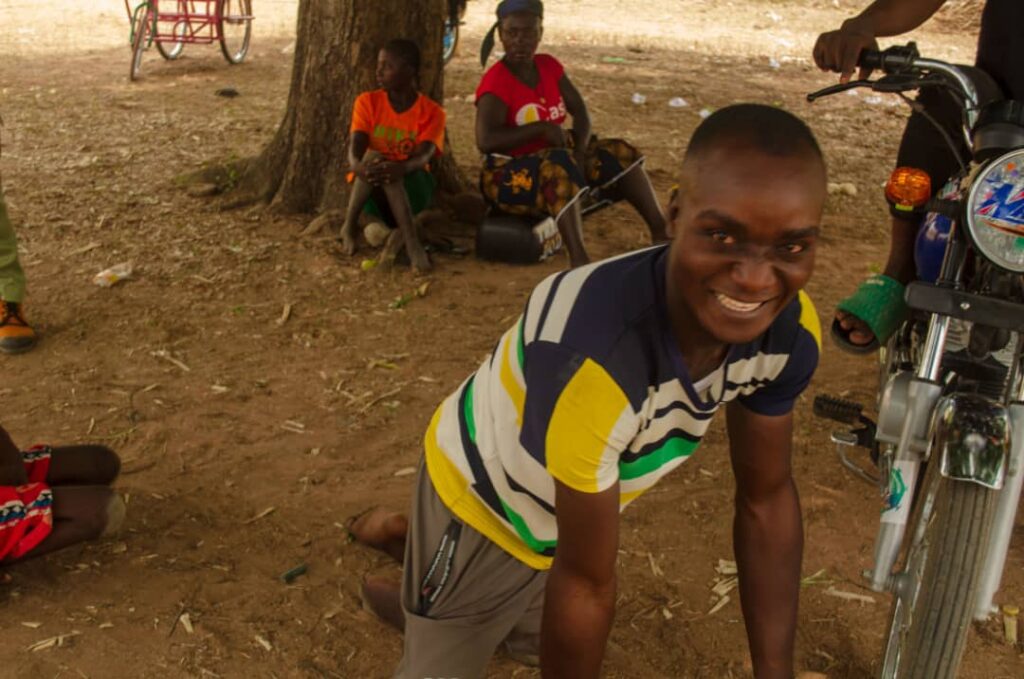 count | 18