By 
Om'eranmukaandu
Jul 23, 2022
Dolly Parton's Coat of Many Colors, a 2015 American made-for-television drama film based on a true story by Dolly Parton, written by Pamela K. Long and directed by Stephen Herek, kept ringing in my head as I penned down this. The film premiered on NBC on December 10, 2015. The lyrics tug at my inside as I contemplated how to get this message across to the public even as the ASUU strike enters its fifth month and eighth day as I write. The first stanza says:
Back through the years
I go wonderin' once again
Back to the seasons of my youth
I recall a box of rags that someone gave us
And how my momma put the rags to use
There were rags of many colors
Every piece was small
And I didn't have a coat
And it was way down in the fall
Momma sewed the rags together
Sewin' every piece with love
She made my coat of many colors
That I was so proud of
Every mother desires that her child goes to the University, at a point in life, even if it means selling her box of clothes (rags) to pay for the education. I remember my late mother and her reaction the day I told her I was studying Theatre Arts at the PhD level. She asked me why I did not tell her all these years, so she could have apprenticed me to her in-law, the comedy exponent of Yoruba Travelling Theatre fame, Moses Olaiya Adejumo a.k.a Baba Sala! I had to sit down to explain the difference in the epistemological perspective to my non-literate mother. She had 'sewn every piece with love' and made me a coat of many colours. I am so proud of her as she was of me, that I lived my dream. This is what the duo of Adamu Adamu and Chris Ngige are denying many mothers and their children by prolonging this strike with their odours.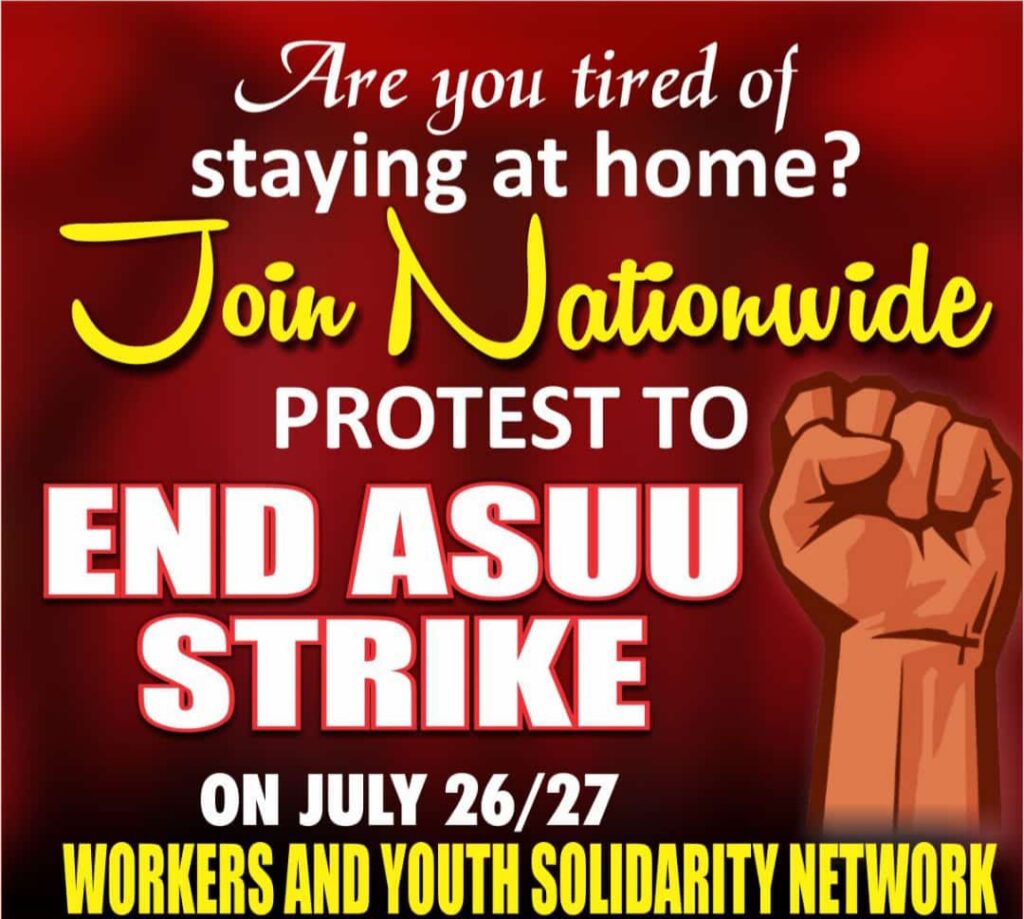 What is colour? The word is both a countable and an uncountable noun. As uncountable, it is the spectral composition of visible light while as countable noun, it means a particular set of visible spectral compositions, perceived or named as a class. Adamu and Ngige are colours, either as uncountable or countable. But they also ooze odours, from the coat of many colours which they put on as ministerial servants of the people.
Odour is any smell, whether fragrant or offensive. It is a strong, pervasive quality of smell. The duo have demonstrated this in and through their utterances and or actions since the strike of ASUU was resumed on 14 February, 2022. Adamu as the priest of the education ministry, allows his odour to recede behind the colour of Ngige when he dons his French style suit, despite the fact that his own babanriga flowing gown can dwarf the coat of Okija Shrine's erstwhile priest, who now presides over the hard labour and slavery ministry, and does nothing to encourage productivity. Ngige delights in unemployment as part of his odious colours on his coat.
As she sewed, she told a story
From the Bible, she had read
About a coat of many colors
Joseph wore and then she said
Perhaps this coat will bring you
Good luck and happiness
And I just couldn't wait to wear it
And momma blessed it with a kiss
Many parents kiss their children's coats with a blessing of good luck and happiness the day they resume for undergraduate study and just cannot wait for the day they will wear the graduation gown. Alas, Adamu Adamu and his brother Nwabueze Ngige have drained the excitement and happiness with their strong and pervasive smell that threatens to drown every moment of joy in the students and their families. One wonders which hue these two are made of. The former is offensively reticent in colour and odour while the latter is loquacious and lugubrious in his diminutive colours and odours.
My coat of many colors
That my momma made for me
Made only from rags
But I wore it so proudly
Although we had no money
I was rich as I could be
In my coat of many colors
My momma made for me
The issues that led to this strike could have been avoided and resolved without shutting down the campuses. But the coat of arms we should be proud of has also been soaked in the odious colours of standard dark tinctures. The chief defender of the Constitution which promises to provide education as a social service to the citizens had gone comatose. He only stirred from his slumber days ago to vituperate 'Enough is enough' in his gap-toothed somniloquence!
So with patches on my britches
And holes in both my shoes
In my coat of many colors
I hurried off to school
Just to find the others laughing
And making fun of me
In my coat of many colors
My momma made for me.
"Goaded by self-con­suming bitterness, Ngige would always emerge from the dark re­cesses of his mind to misinform Nigerians and in the process un­settle whatever gains the nego­tiating team had recorded. Yes, he is the Minister of Labour, but the issue at stake is within the purview of the Minister of Edu­cation. Ngige in his bid to ground the nation once and for all shoved aside the Education Minister and assumed the role of a sole arbitrator in a matter where he ordinarily should a supporting official". The words above are the thoughts of a colleague, Professor Sunny Awhefeada, in his piece titled ASUU and Ngige's Destructive Inferiority Complex. I can't agree less with him. But I see the odours seriously contending with the colours hence, the result we are getting.
But they didn't understand it
And I tried to make them see
That one is only poor
Only if they choose to be
Now I know we had no money
But I was rich as I could be
In my coat of many colors
My momma made for me
Made just for me
The combined destinies of parents, guardians and the hapless children kept away from the haven of knowledge for months due to the clueless cluelessness and wickedness of AdamuNgige.com will arise to fight in their favour. I am convinced that one day soon, they will come to
"… understand it
For I felt I was rich
And I told 'em of the love
My momma sewed in every stitch
And I told 'em all the story
Momma told me while she sewed
And how my coat of many colors
Was worth more than all their clothes, of Odours and Colours.
I only pray that the Nigeria Labour Congress (NLC) will not compromise and back down on the announced protests for July 26 and 27, despite the threats spewed by Nigeria's priest of lies, Lai Mohammed and his Aviation counterpriest, Hadi Sirika. At least, for the first time since 2013, let the nation feel the light of a massive protest at the national level that led to this darkness foisted on the land by the current administration and its odious colours. We are ready to remain on strike, rigid!
(Om'eranmukaandu is a pseudonym for 'Diran Ademiju-Bepo)
count | 175