Vice Chancellor of Admiralty University of Nigeria (ADUN) Prof. Paul Omojo Omaji, says Artificial Intelligence, despite its impact in almost all sectors of life, will not be a replacement for humanity, but will be a great tool that will propel economic, educational, and transformational development, and serve as a tool for productivity and uplifting humanity to a higher plain of greatness.
The Professor of Criminology who stated this at the Opening Ceremony of the Virtual Artificial Intelligence Masterclass (AIM) in Work and Research Productivity on Saturday 24th June, 2023 also launched an e-book authored by staff of the University – Christabel and Sylvester Ebhonu (Conveners of the Virtual Programme) describing the Masterclass as a 'Master Stroke'. Responding to some misgivings expressed about Artificial Intelligence not just replacing humans or taking their jobs, but displacing God in the future, Omaji says, "Artificial Intelligence will continue to be a tool, but it will not be a replacement of humanity."

In his review of the e-book titled: Prescribed AI/Digital Tools for Work, Research and Productivity" , Prof. Omaji said this about the authors:
"Sylvester and Christabel have joined their efforts, their interest, curiosity, and their purpose-driven lives, to put together this book being launched today. In the book, you would find incredible tools that will enable you to navigate in your research, work environment, and in your passion for productivity; the tools that will help you to acheive greatness with minimal effort. In other words, they have put together a book that already points you to areas where you can identify the tools that will help you. It is only a lazy person that blames the tools that you use, because the tools are there… and what these young people have done is actually to fish them out, having shown their own passion in this area and having indeed, used some of these tools to great benefit, they are introducing the tools to the whole world and inviting all of us to develop active interest and engagement with the tools so that we can increase in our own productivity.

I cannot overrate this particular work, yes, it is a kind of pioneer work in this field, at least in this part of the world. It is in a way, blazing the trail, and I believe many of you who are participating in this Master Class will join and begin to chart your own paths in the area of Artificial Intelligence."
This invaluable e-resource on AI and Digital tools is available on Selar for download at https://selar.co/m/thedigitallibrarian.
Other key Speakers and Panelists present at the event include Mr. Bethel Christian, Urhefe Victor, and Dr. (Mrs.) G.N Onyia (ADUN Librarian), Mr. Patrick Agwu (Chairman NLA IT Section), and Mrs. Alice Omaji (Director of Admissions, ADUN).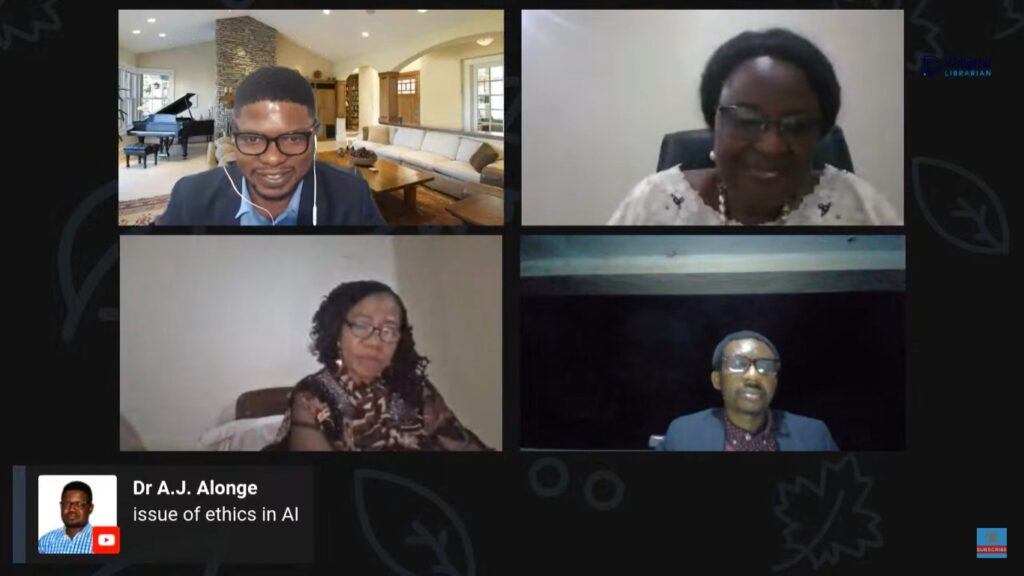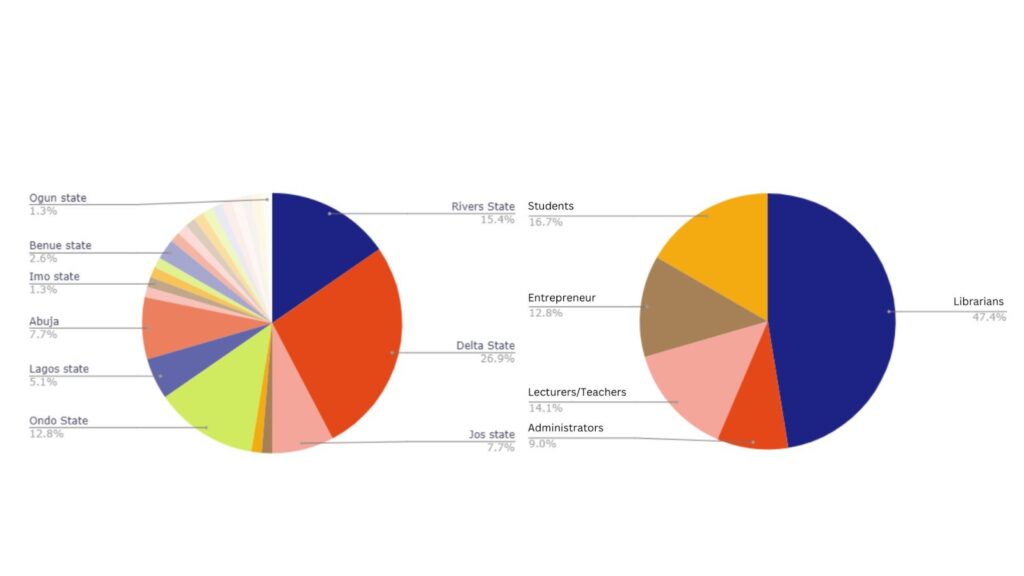 https://docs.google.com/document/d/1JKkmBJNx5mKu4yJrMLW7M6q-5rTCXwDguNUn-KB1sYo/edit
count | 75