Beautiful Gate Handicapped People Center Jos on Sunday distributed 60 wheelchairs to people living with disability in Shendam local government of Plateau State.
The distribution was made during the church service of Plateau South Baptist Conference in Bethel Baptist Church Shendam.
The chief Executive officer of the foundation, Chief Ayuba Burki Gufwan encouraged people living with disabilities to know that there is ability in disability, he said "disability is not the key to death".
Ayuba Burki Gufwan charged caregivers and parents of those living with disability to take good care of them and ensure they are doing something to help themselves to be independent and to be helpful to society.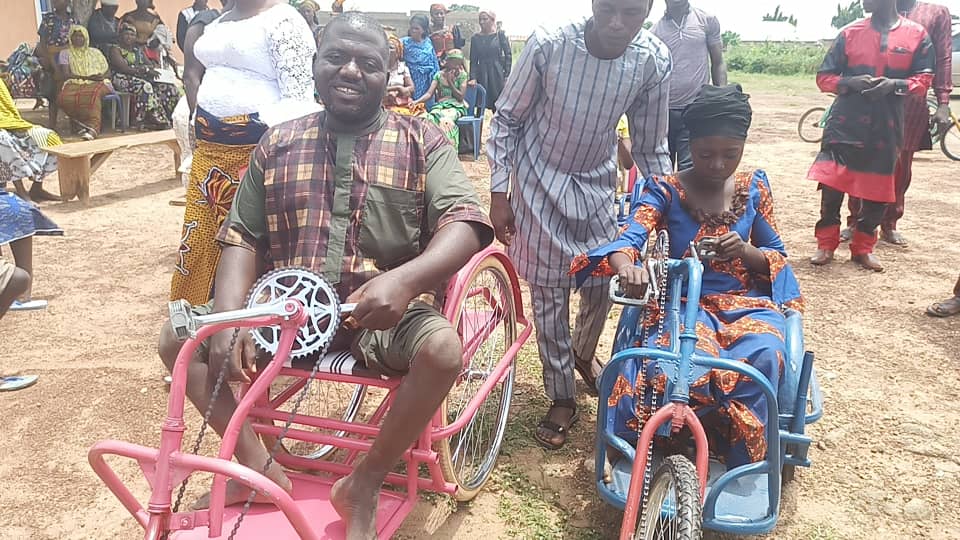 Earlier, the President Plateau South Baptist Conference Rev. Dr Sunday Gomna in a Sermon reading from the book of Acts 3:1-10 about Peter and John were on their way to the temple for the hour of prayer at three in the afternoon. A man who had been lame from birth, and who was placed daily at what was called the Beautiful gate of the Temple, was being carried there to beg from the people who went in. When he saw that Peter and John were about to go in, he asked them to give him something. But Peter fixed his eyes on him, and John did also, and said, "Look at us." And the man looked attentively, expecting to receive something from them. Peter said, "I have neither silver nor gold, but what I have I give you. In the name of Jesus Christ of Nazareth, walk!" And he took him by the right hand and raised him. And immediately his feet and his ankles received strength and he leapt up, stood on his feet, walked about and went with them into the Temple, walking, leaping and praising God.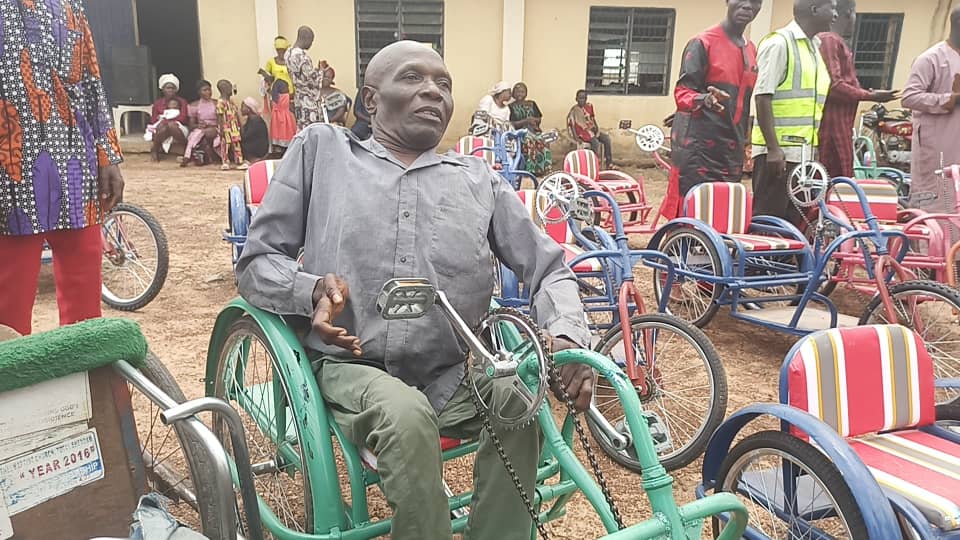 The leading pastor of Bethel Baptist Church shendam Rev. Bawa Dauda appreciated the beautiful gate and the President of the Southern Baptist conference for the distribution of wheelchairs to all people living with disabilities both Christians and Muslims in the seven local government areas in the southern zone.
Similarly, Alhaji Musa Umaru Nuru Sarkin Hausawa in Shendam expressed gratitude to Beautiful Gate Handicapped People Center and to the Church for putting smiles on the faces of those living with a disability. Umaru asked God to bless the philanthropist beyond measures.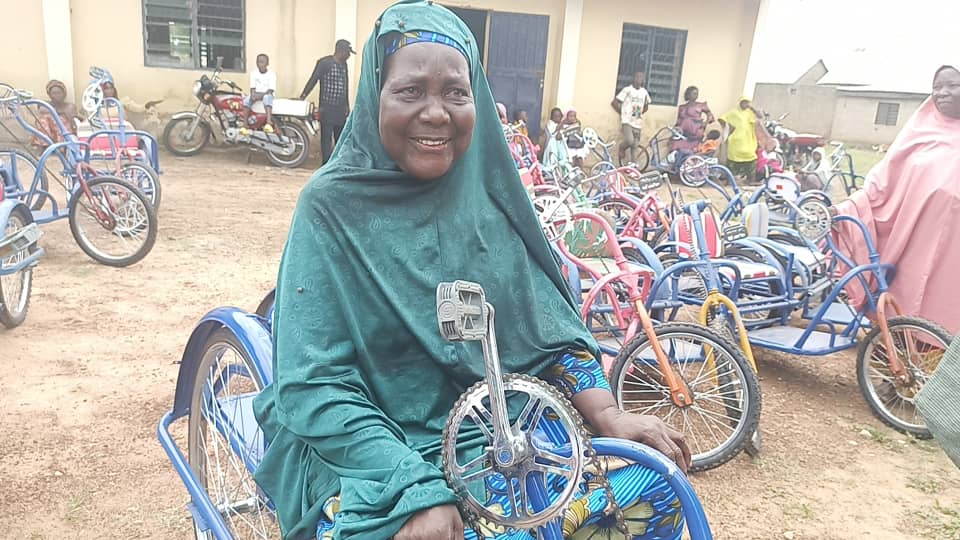 Mrs Marfe Ndam one of the beneficiaries also thank Chief Ayuba Burki Gufwan for coming to their aides with a means of walking to enable them to do their businesses freely.
count | 47