Located in Ampang West, Mangu LGA, about 98km from Jos City Center, along Shendam road. It is a collection of water in the crater of an extinct volcano. The crater was formed as a result of a volcanic eruption there somany years ago. From available records, the crater is approximated to be about 12 kilometers deep (an approximate distance from Terminus round about to Zarmaganda round about), with a circumference of just about 500 meters. There are about 200 same crater lake in the entire world with just AMPIDONG the only one in the entire West African sub region.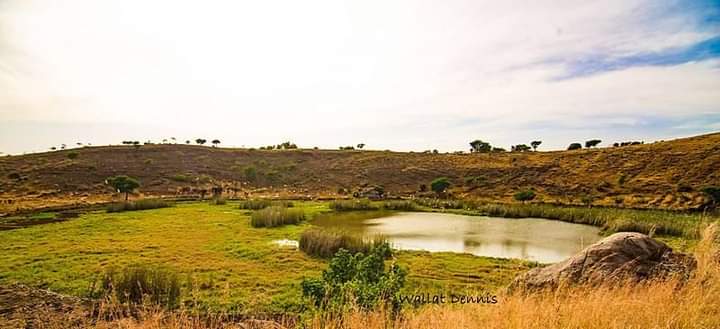 The water body is perennial; never known to have dried up even at severe drought conditions. It is also the only known volcano Crater Lake in the West African sub-region that still holds water without giving the water to any source and the area around the lake is perennially lush with green vegetation, with a well-manicured grass; this produces scenery of lavishing beauty. Its has proximity to the famous Kerang Volcanic Mountains another jaws dropping experience we will talk about another day.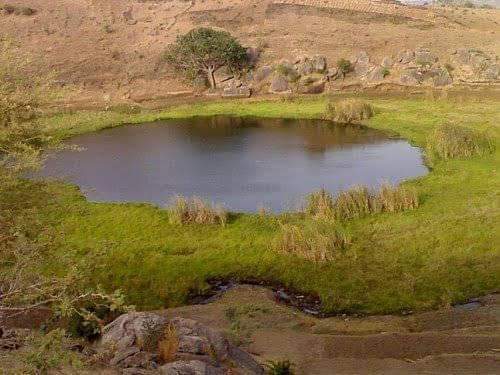 There are great folk tales handed from generations to generations about the Crater Lake and its significance. An olive tree located at the edge of it is believed to be so sacred that nobody dares to climb the tree without throwing seeds to the lake.
"To avoid being abducted by the Lake, you have to seek permission before plucking the black fruits. And when you do, the first seven darkest seeds must be thrown into the lake else the climbers gets stuck up on the tree, it is claimed.
The site is also believe to be home to giants who had plenty golds, who were swallowed with their wealths by a god because of their disobedience.
AMPIDONG is a great place to visit if you want to experience the beauty of nature.
plateauthebeautiful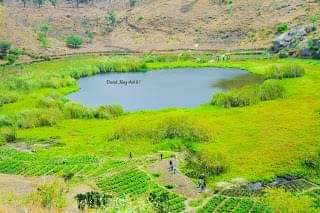 count | 1216