The Jos Food Festival has just unveiled "Welcome To Jos" as the theme for the year's end culinary festive celebration.
The Festival Director, Chef Elvis Katlong Henry, announced that the event will be an expanded three-day format festival which will be held from December 23rd to 25th, 2023, with a premier celebration of the city's unique and diverse culinary heritage.
Commenting on the choice of the theme, Chef Elvis stated that the theme reflects the hospitable nature of the city and its residents, and highlights the rich cultural and culinary traditions that make Jos Plateau a true food lover's paradise.
"This theme encapsulates the warmth and hospitality of our beautiful city and its residents, and we are thrilled to showcase the rich cultural and culinary heritage that makes Jos a unique and exciting destination for food tourists and food enthusiasts."
He said the Jos Food Festival is also excited to announce that the festival will now be an expanded 3-day event which will offer even more opportunities to experience the best of Plateau's food culture, with a range of high-quality activities and events planned throughout the Christmas holiday.
"Our goal is to showcase the essence of Plateau state through food, from traditional dishes to modern interpretations, and to celebrate the diversity and richness of our city's cuisine. This year, the festival will feature immersive food tours, providing a comprehensive experience of Jos. It will also feature captivating cooking demonstrations, colourful cultural displays and performances, and so much more", Chef Elvis added.
PARTNERSHIP WITH RECON
In an effort to enhance the festival experience, Jos Food Festival announced that it is partnering with 'RECON', an indigenous Fintech Solution App, to become the exclusive payment partner. Recon is a Jos-based Fintech app that enables individuals and businesses to receive and make payments through contactless methods such as QR Code (Scan & Pay), Bank Transfer, Recon Tag (username), and in the future, through Tap and Pay, powered by NFC technology.Chef Elvis who spoke on the benefits of the partnership, noted that the Jos Food Festival has grown in response to the overwhelming popularity of previous editions. "This collaboration brings several exciting benefits to festival attendees including effortless payment systems across the board, as Recon will provide our participating vendors with instant business accounts, streamlining their financial transactions during the festival", he said.He added that whether you're indulging in the diverse food offerings or shopping at our festival stalls, Recon ensures a seamless payment experience. No need to carry cash; simply use the Recon app to make secure and convenient payments."Johnpaul Nwobodo, the Chief Executive and Co-Founder of Recon, noted that the partnership between Recon Labs and Jos Food Festival will see to Recon powering all financial activities related to the festival. Johnpaul added that Recon app users will enjoy seamless ticket purchasing process while Food Festival vendors will be able to accept payments swiftly during the festival through the Recon app. "With Recon, purchasing tickets for the festival has been made much easier and more convenient", he said.The Jos Food Festival offers visitors the opportunity to savor Jos' diverse cuisines, local dishes and ingredients. The 3-Day food extravaganza will feature cooking demonstrations, cultural performances, and food tours, providing a comprehensive experience to discover Jos' Flavorful Legacy and witness Culinary Showcase. The Festival promotes food tourism, bringing together people from different ethnicities, religious backgrounds, social class and cultural groups. The festival equally provides a dynamic platform for emerging food entrepreneurs to connect, network, and establish valuable collaborations.The Festival is set to take place from December 23rd to 25th, 2023.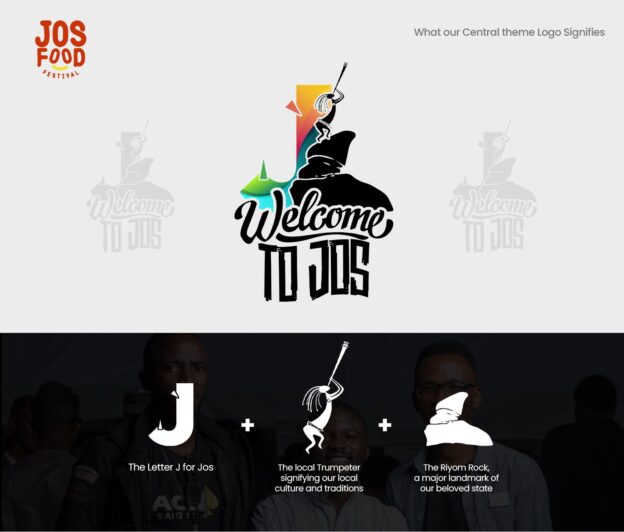 count | 28