One of Plateau State's fine minds, CEO Satisprime reporters, Mr. Satmak Dapar whose passion for positive change has dramatically improved our society and inspired countless youths has received an international prestigious Armidale Regional Council award as Adult Volunteer of the Year 2023 through the Armidale Volunteer Referral Service in the Northern Tablelands region of Australia (Armidale) Thursday 18th May.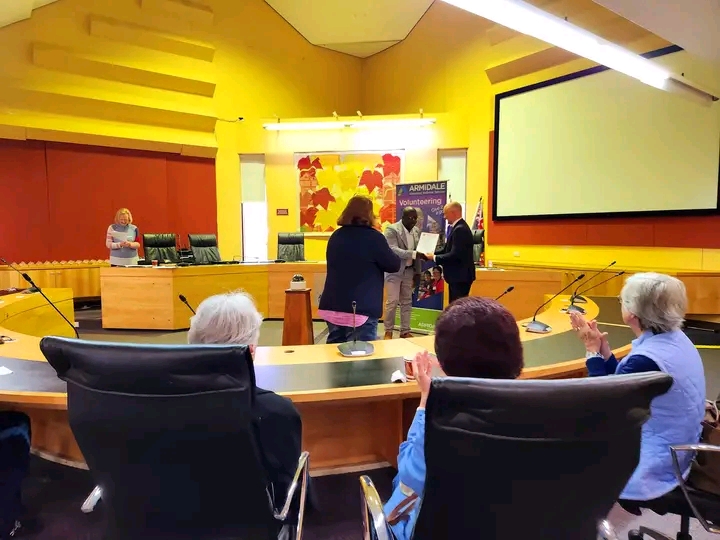 Satmak Dapar's nomination was premised on his passionate community services, advocacy for sustainable development goals, and volunteer work at the Global Care Food Pantry – A Non-Governmental Organization providing relief materials and food to refugees and other vulnerable members of the Australian community.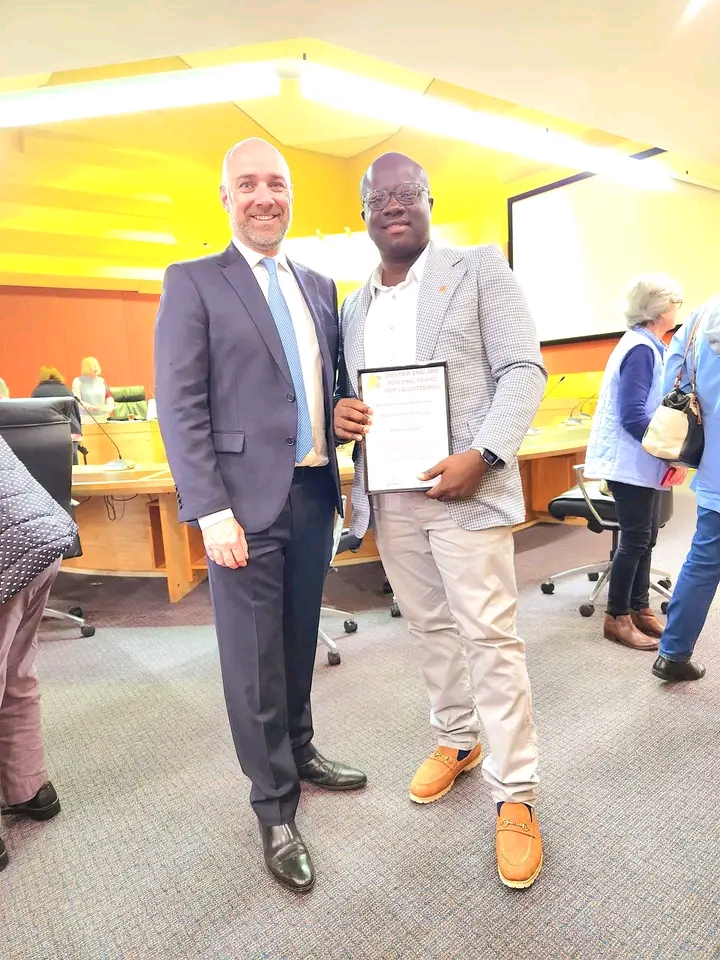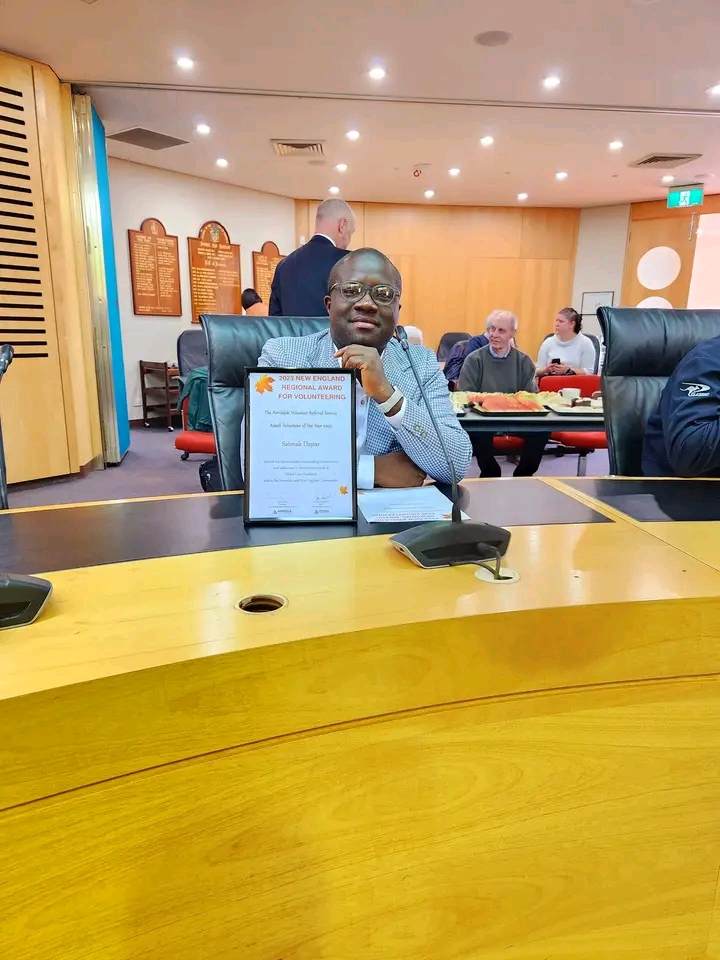 The award was presented by deputy mayor Todd Redwood. He appreciated and congratulated Satmak for helping to improve their community in many different ways.
In response, Satmak Dapar expresses heartfelt thanks to the Council under the leadership of Mayor Sam Coupland noting that the award would spur him to do greater things for the Armidale community, Australia, and his people back in Nigeria from a sustainable development goals perspective.
count | 140