Dr Jophia Nankyer Gupar,National Coordinator,Coalition of Civil Societies Against COVID-19 has donated seventy bags of COVID-19 packaged rice and seasoning to MUCDA Abuja branch for onward distribution to members.
The donation was done on yesterday, tuesday in the FCT Abuja.
Receiving the palliative, MUCDA Abuja branch Chairman,Engr Longs Pandok Danjuma thanked Dr Jophia saying it will further compliment efforts put in by respective families.
He then proceeded and shared the seventy bags of COVID-19 rice palliative and seasoning amongst the six Mupun villages through their various leadership present.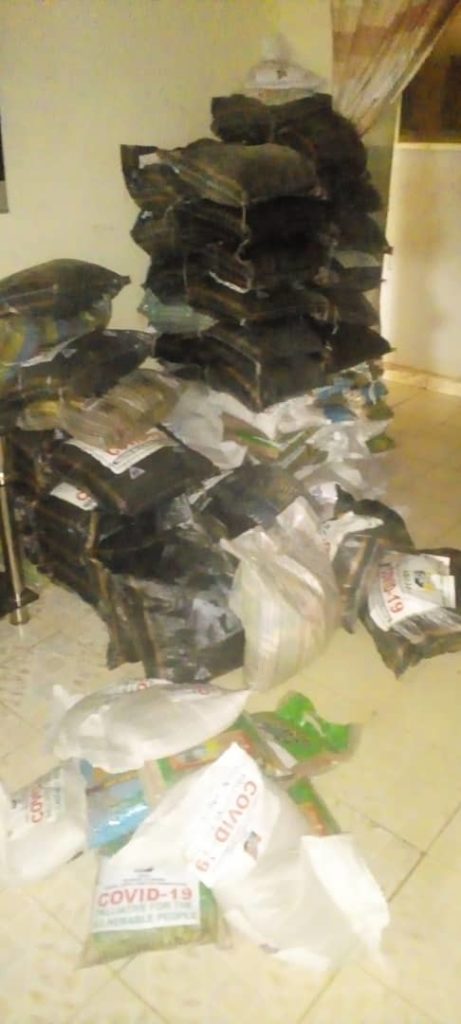 Meanwhile, the National President of MUCDA,Chief Pedro Ardiyel Dafur, FCA has thanked Dr Jophia Nankyer Gupar for the effort at seeing that her kinsmen resident in the FCT get some form of relieve as the economy continues to bite hard.
He said the gesture has gone to further show that the Mupun man considers his own as part of him wherever he finds one.
Pedro called on MUCDA Abuja branch as well as other branches to continue to exhibit same spirit of always thinking back home like they have always done and prayed God to keep growing the Mupun Nation.
KENZY NGUPAR
NATIONAL PUBLICITY SECRETARY
MUCDA
15-7-2020
count | 88