The Traditional Institution has been described as the oldest dispute resolution mechanism that predates modern methods. The traditional institution has been tipped to champion peace and prosperity in Nigeria. This was conveyed by His Royal Highness Dr Selky Kile Torughedi, the Eyewei the 5th of Azuzuama, Southern Ijaw LGA of Bayelsa State while marking the 2023 International Day of Peace on Thursday 21st 2023, as a SGD Ambassador, while interacting with Journalists and some stakeholders in Abuja.
HRH Dr Selky said that his recent visit to Bida, Niger State where he joined other monarchs across Nigeria to celebrate the 71st Birthday of the Etsu Nupe Alhaji (Dr) Yahaya Abubakar CFR who marked 20 years on the throne since his ascension as the 13th Etsu Nupe, his interaction with monarchs at the event re-emphasized the irreplaceable value of the traditional institution in fostering peace and prosperity of Nigeria. Reacting to this year's theme 'This year's theme is Actions for Peace: Our Ambition for the #GlobalGoals, which according to the United Nations is a "…call to action that recognizes our individual and collective responsibility to foster peace.", HRH Dr Selky urged monarchs across Nigeria to collaborate with each other to foster peace through their actions and utterances which is key to achieving lasting peace and prosperity of Nigeria.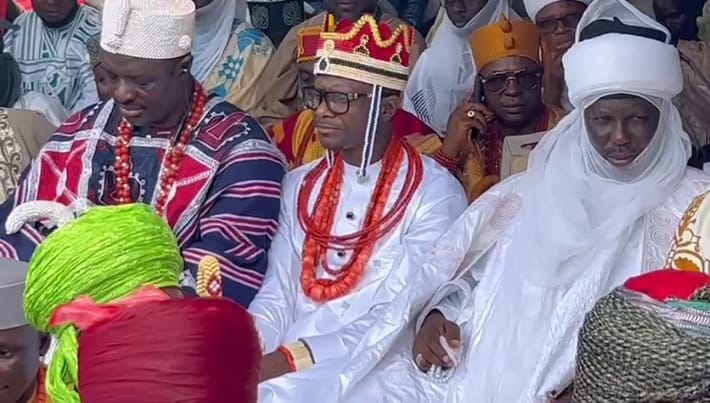 He urged them not to relent in reaching out to monarchs across the country to enable them tap from their various wealths of experience in tackling common security challenges across the country for lasting peace and prosperity, stressing that monarchs are known to be ambassadors of peace.
count | 11