TALKS ON NURTURING: A STRATEGY FOR FUTURE LEADERS' GROWTH, LEADERSHIP, MENTORSHIP AND PERFORMANCE AT THE NAPSS SYMPOSIUM UNIVERSITY OF JOS CHAPTER.
Hon. Musa Ibrahim Ashoms was a keynote Speaker at the University of Jos National Association of Plateau State Students organized symposium with the theme "Leadership, Mentorship and Performance.
Hon. Ashoms stated that "a mentor is a trusted teacher, counselor or a nurturer who has the role of mentoring through developing, or building future leaders".
Experience is not a buyable commodity, this is the reason a willing person or mentee needs to submit himself or herself to a more experienced leader to learn from the superior source to sharpen his/her skills and close the knowledge gap through patience and commitment.
It therefore behoves on a mentee to observe pupillage under the tutelage and canopy of an experienced mentor, who is presumed to have garnered experiences over the years through cumulative hands on exposure of failures and successes.
When there is good Governance and purposeful leadership in place, there will be performance and effective communication skills, feedback and listening skill is a basic requirement for leadership.
Performance is when the purpose, the principles of leadership starts with the people and ends with the people. Performance must be people centric.
The leadership of NAPSS University of Jos Chapter finds Hon. Musa Ashoms worthy of an Award in recognition of his service in reawakening the hope of the youths, (BEACON OF HOPE).
Hon. Ashoms appreciates NAPSS for the recognition and said this is the first time he will honour an Award.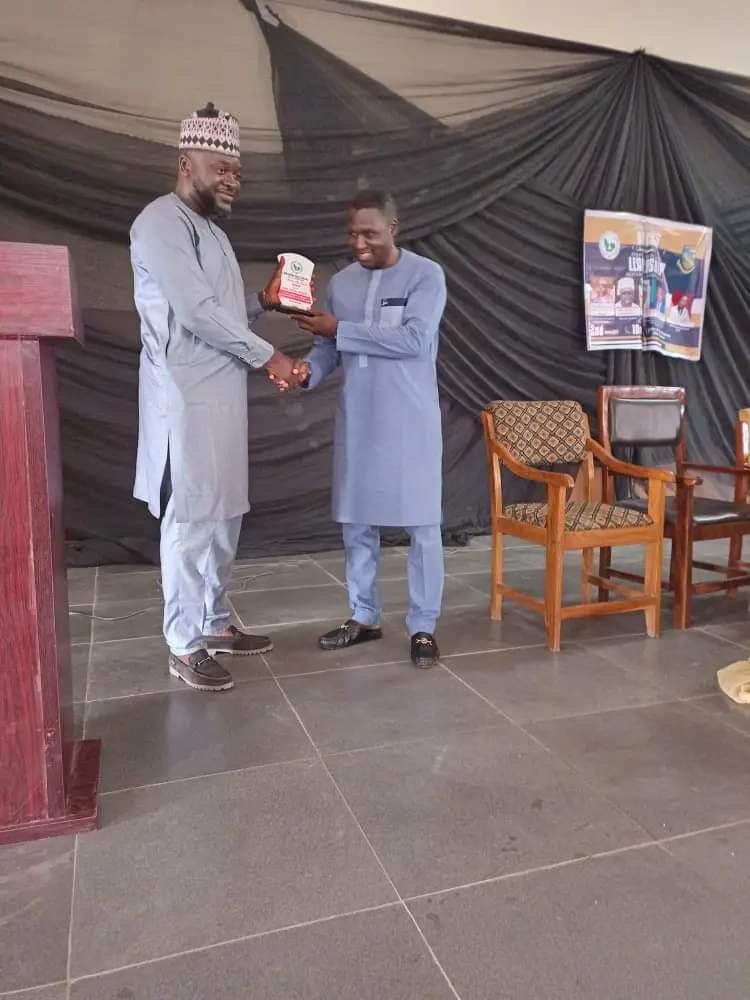 He supported the association with the sum of #100,000 and wishes them the very best.
count | 258