Flowing from his earlier visit to the Inspector General of Police and the critical meeting of stakeholders of Kanam Local Government Areas in a bid to curb the rising spate of criminal activities in PKK, with particular concern to the incessant kidnappings in Kanam LGA, the member representing Pankshin/Kanke/Kanam Federal Constituency in the House of Representatives, Rt Hon Yusuf Adamu Gagdi was today at the Operation Safe Heaven (STF) headquarters in Jos, where he held talks with the Commander for a collaborative effort to tame the tide.
The lawmaker commended the commander, Major General Okonko for his efforts to curb the wanton killings in Southern Kaduna, parts of Bauchi and Plateau, and encouraged the commander not to rest on his oars until activities of marauding killers in his areas of coverage are brought to an end.
Rt Hon Gagdi requested for the formation of military checkpoints in Garga axis, Gagdi-Dugub axis and Namaran-Kapel axis, where the kidnappers and other criminals had recently had field days perpetrating their heinous activities.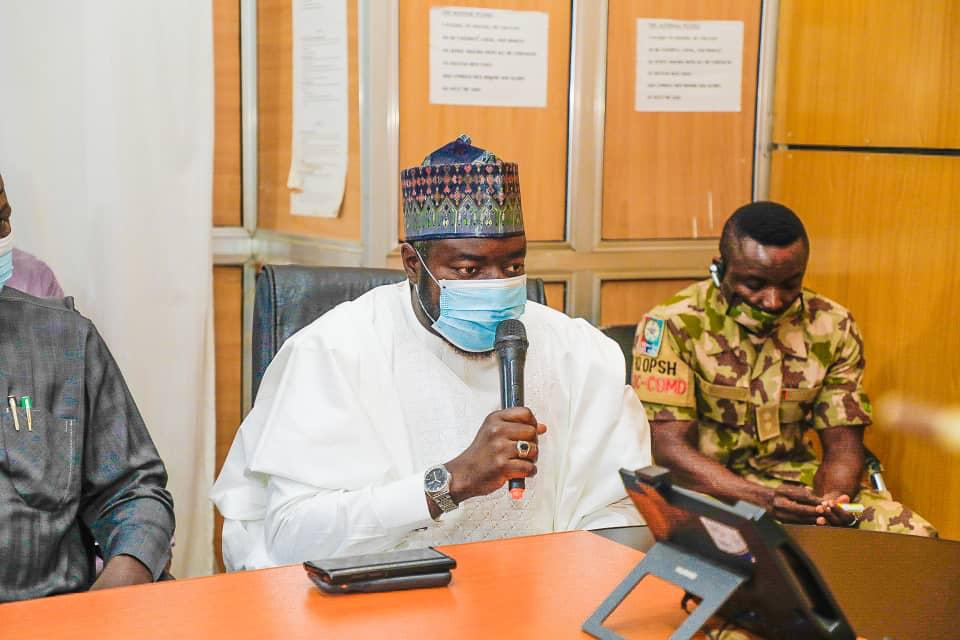 He said lack of security presence in those axis had encouraged the criminals to execute their missions unhindered, hence observed that when Join Security checkpoints are installed in the areas, the criminals will have to withdraw their activities from those areas or get apprehended by the security apparatus.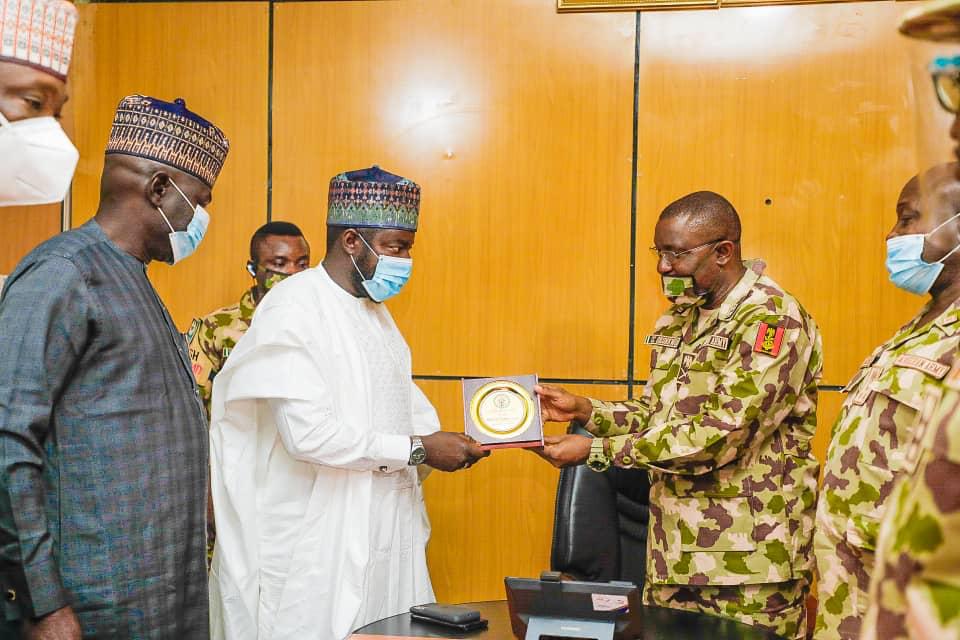 While responding, the commander, Major General Okonko promised to hearken to the lawmaker's request in order to put paid to the criminal activities of bandits in the mentioned areas.
He said his men are well equipped and combat ready to clamp down on bandits and criminal activities in his area of coverage, while assuring that his men will redouble their efforts to ensure improved security in PKK and the whole areas under Operation Safe Heaven.
As Chairman of one of the armed forces committee in the House of Representatives who equally oversight the general activities of the military, Rt Hon. Gagdi was presented with a plague, to honour his visit to the STF headquarters.
Signed:
Gagdi Media Team.Signed:
Gagdi Media Team.
count | 35