Beautiful Gate Handicap People's Center distributes 100 Wheelchairs to Beneficiaries in Quan'pan LGA, Plateau State,…
it takes collaboration of everyone in the society to give them hope-Burki
Beautiful Gate Handicap People's Center over time has reached out to person's living with physical disabilities in Nigeria.
This time round, the Executive Director of the Center Chief Ayuba Burki Gufwan Esq was in Quan'pan LGA, southern part Plateau State
For people living with disabilities, it takes collaboration of everyone in the society to give them hope, in order to overcome their challenges and make their contributions to national development – pursuing education, a business venture or vocation which also makes them independent. Says Burki.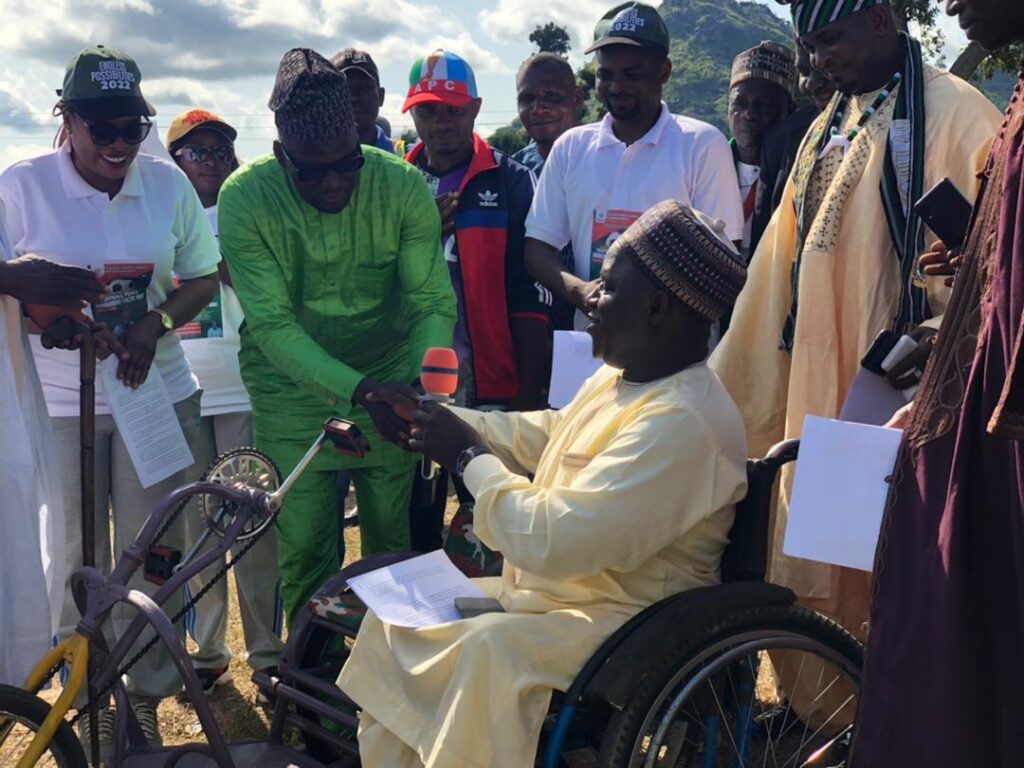 Cheif Burki acknowledged the leadership of the chairman,Quan'pan Local Government for organizing the Independence Day Celebration in a grand style, especially for remembering the people with disability.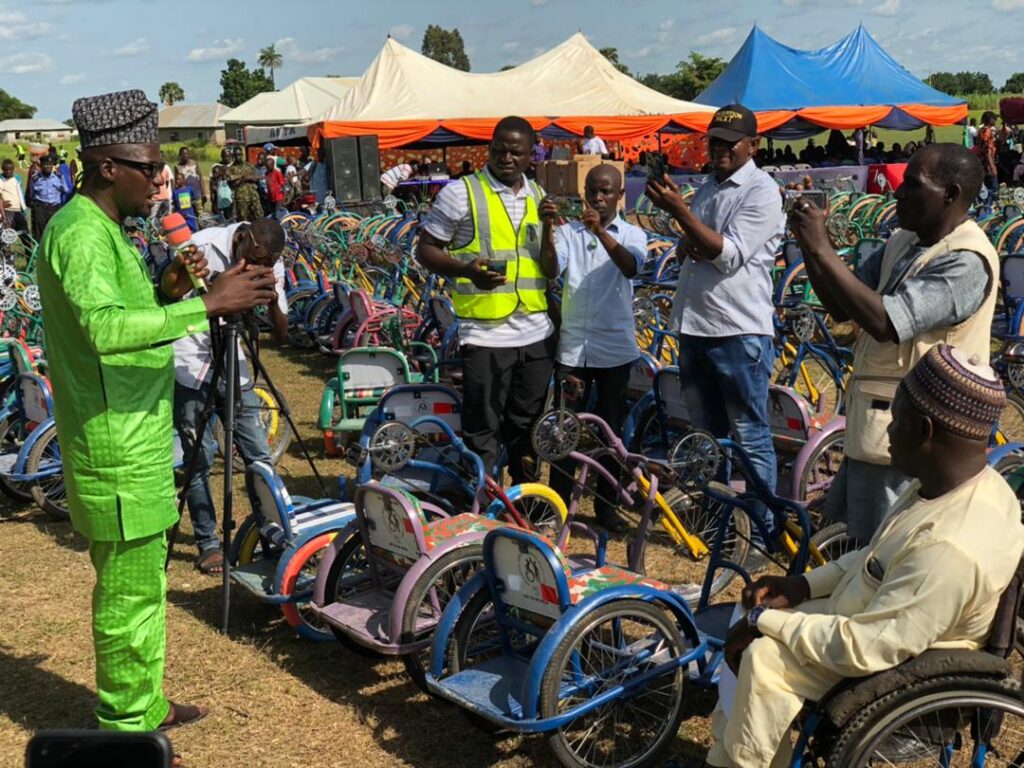 While presenting 100 wheelchairs to the Executive Chairman of Quanpan Local Government Council, Chief Ayuba Burki Gwufan said that the wheel chairs should be distributed to the beneficiaries to help them overcome their challenges and make a living good
On his part, the Quan'pan Local Government Council chairman, thank the beautiful Gate for coming to their aide.
Good will messages were received from the Quan'pan Traditional Council under the leadership of Nda Longpaan who was represented by the District Head of Bwall, HRH Nda Jerome Leklat and others.
count | 120