Chief Executive Officer, Beautiful Gate Handicapped People Centre Jos, Chief Barrister Ayuba Burki Gufwan has extended a heartwarming show of compassion, where more than N5,000 physically challenged individuals were gifted with wheelchairs, crutches, and other mobility aids at the Day 45 Hangout organized by supporters of President-elect of Nigeria, Asiwaju Bola Ahmed Tinubu.
The event, held at Unity Fountain in Abuja, witnessed the presence of notable figures, including Chief (Mrs) Folashade Ojo-Tinubu, the president-elect's daughter and Senator-elect for Plateau Central Senatorial District, Diket Plang.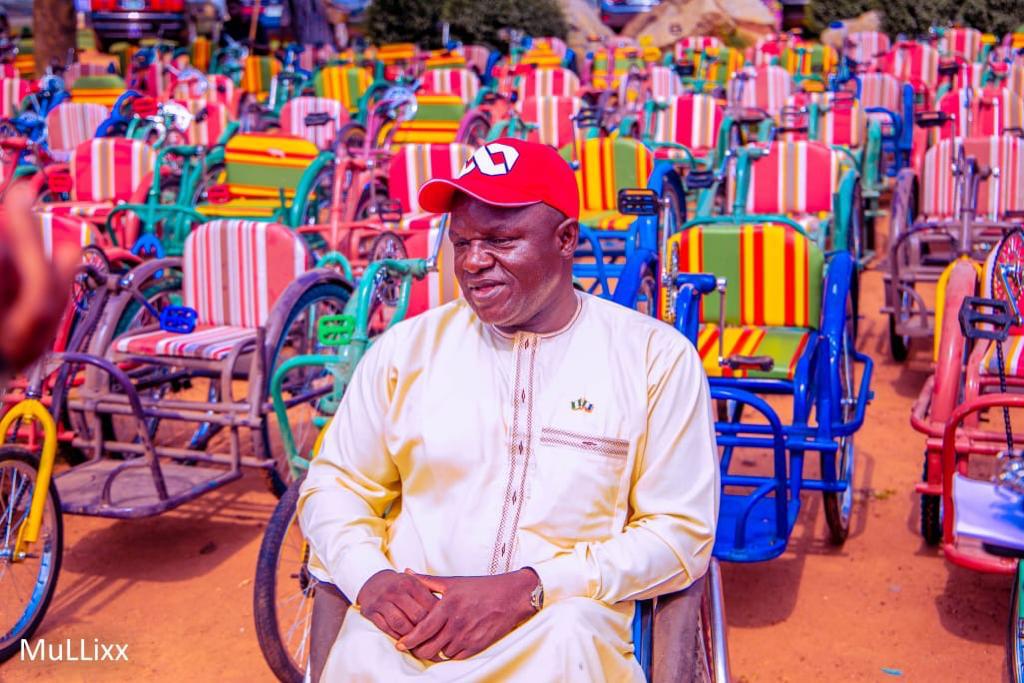 Joined by esteemed guests such as Hajiya Zainab Ibrahim, the Deputy National Women Leader of the ruling All Progressives Congress (APC), and other distinguished personalities, the Hangout's convener, Tosin Adeyanju, announced the distribution of 5000 tricycles, wheelchairs, walkers, crutches, and other aids to individuals living with disabilities.
This act of kindness exemplifies Asiwaju Tinubu's commitment to inclusivity and his desire to uplift vulnerable Nigerians.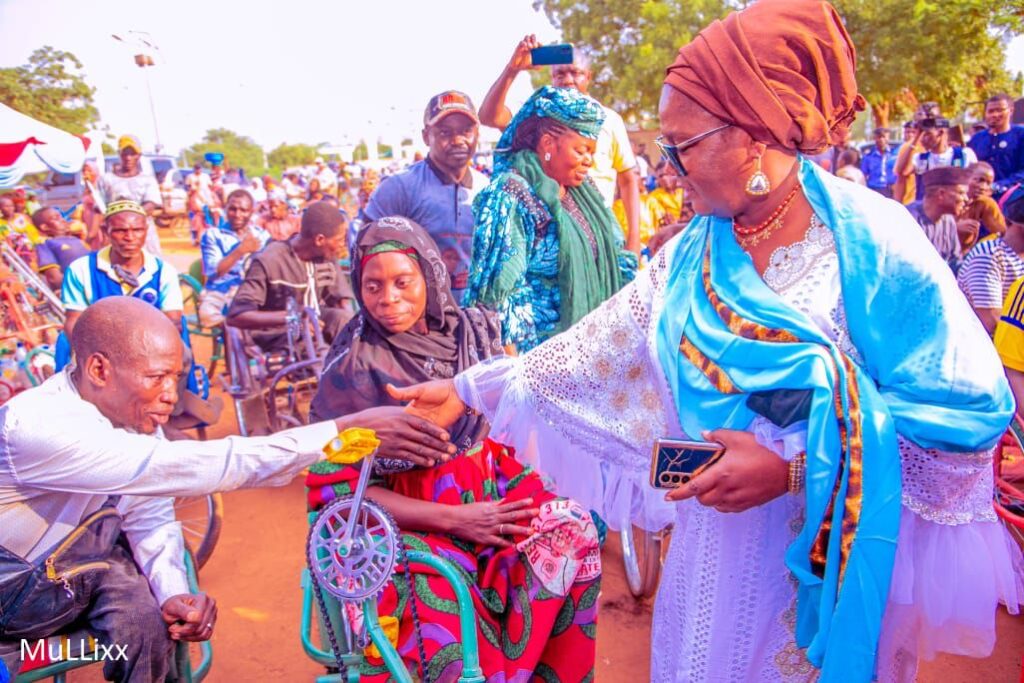 The CEO of Beautiful Gate, Ayuba Burki Gufwan, said: "People living with disability are his priority and has a mission to ensure that he put smiles and gives hope to those who see that there is no hope due to their physical challenges".
Gufwan further encouraged people living with disabilities to know that there is ability in disability using himself as a reference point.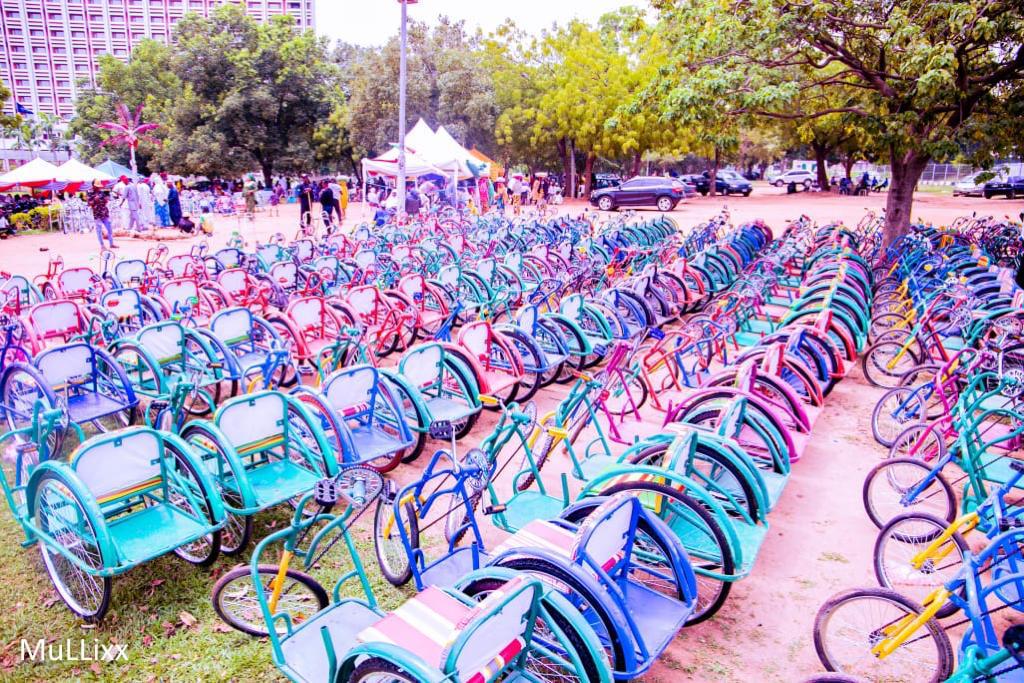 Earlier, Chief (Mrs) Folashade Ojo-Tinubu expressed her joy at the vibrant celebration of Nigeria's democratic victory by her father's supporters. With confidence, she assured the attendees of a better Nigeria, emphasizing her father's proven leadership abilities and his dedication to the nation's progress.
Hon Ayuba Gufwan, whose generous donation made the aid distribution possible, was commended as a pride of the nation and a champion of the common man.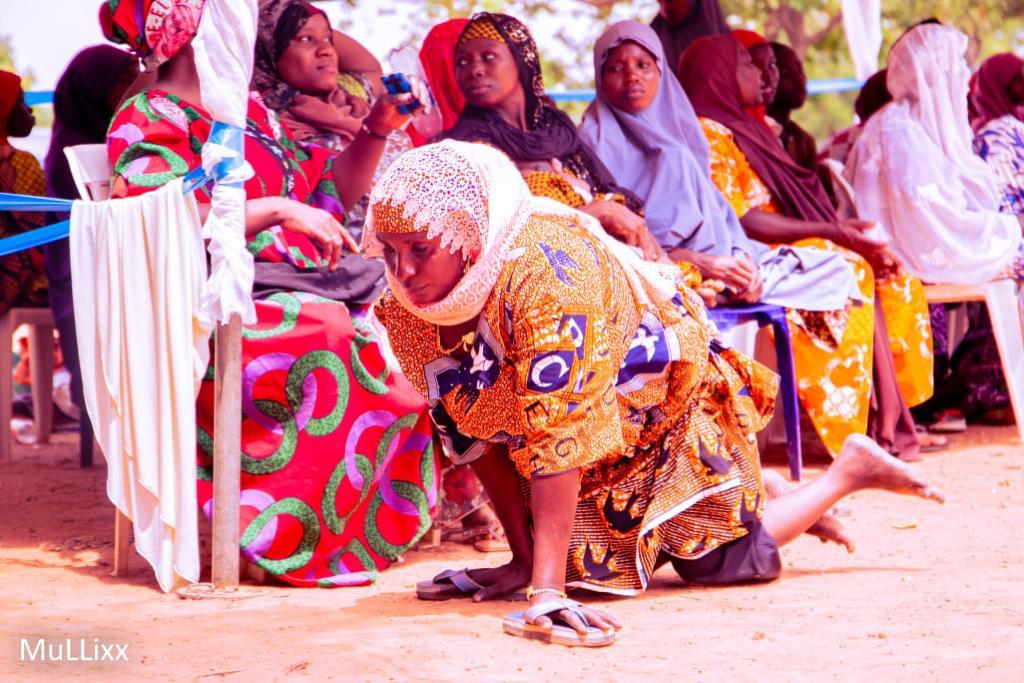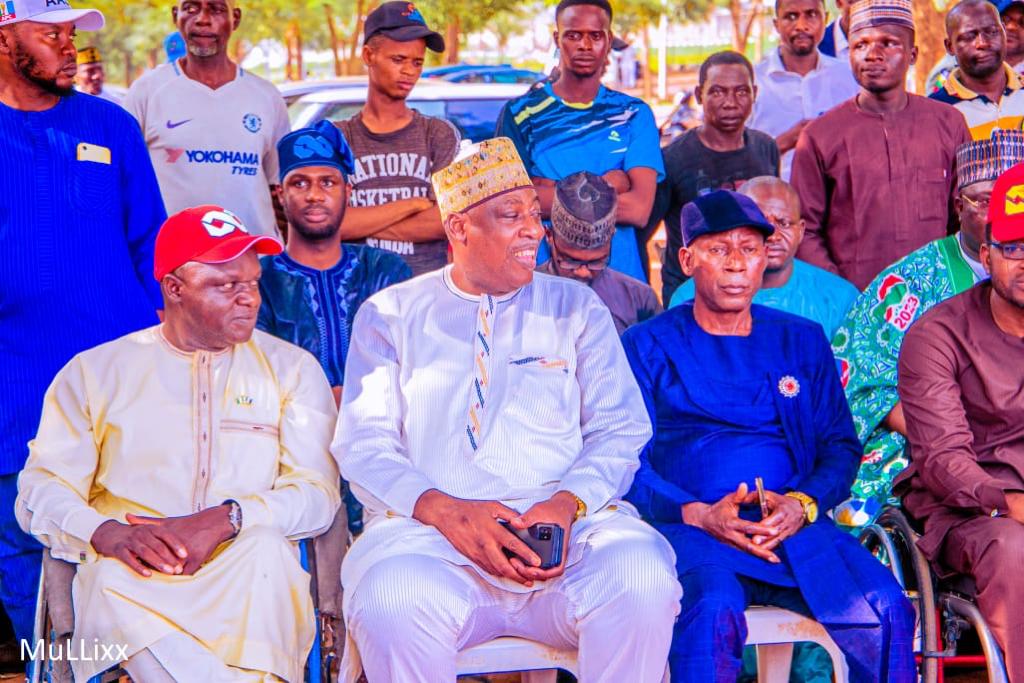 The co-convener, Dr AA Mai Agogo, extended gratitude to Hon Ayuba Gufwan for his humanitarian gesture and applauded his dedication to supporting Asiwaju Tinubu's vision for a Renewed Hope nation.
He emphasized the importance of unity and reaffirmed Asiwaju Tinubu's commitment to ensuring that all Nigerians can enjoy a brighter future.
This impactful event serves as a powerful reminder of the virtues of giving back to society. Through their compassionate actions, Asiwaju Tinubu's supporters have brought renewed hope and improved the lives of thousands, exemplifying the spirit of unity and empathy that will contribute to a more inclusive and prosperous Nigeria.
count | 143