The Atewa Youth Assembly has bestowed a distinguished Merit Award to Dr Patrick Sunday Dakum, theChief Executive Officer of the Institute of Human Virology, Abuja Nigeria, the Leader of the Consolidation for Greater Plateau 2023 Team as well as the Plateau State All Progressives Congress (APC) Gubernatorial Hopeful.
Alhaji Ahmed Hamza, the President of the Arewa Youth Assembly said that the merit award is in recognition of the selfless sacrifice of Dakum in serving humanity wherever he worked.He said Dakum is one who has the capacity to unite Plateau State and by extension, the whole of Arewa.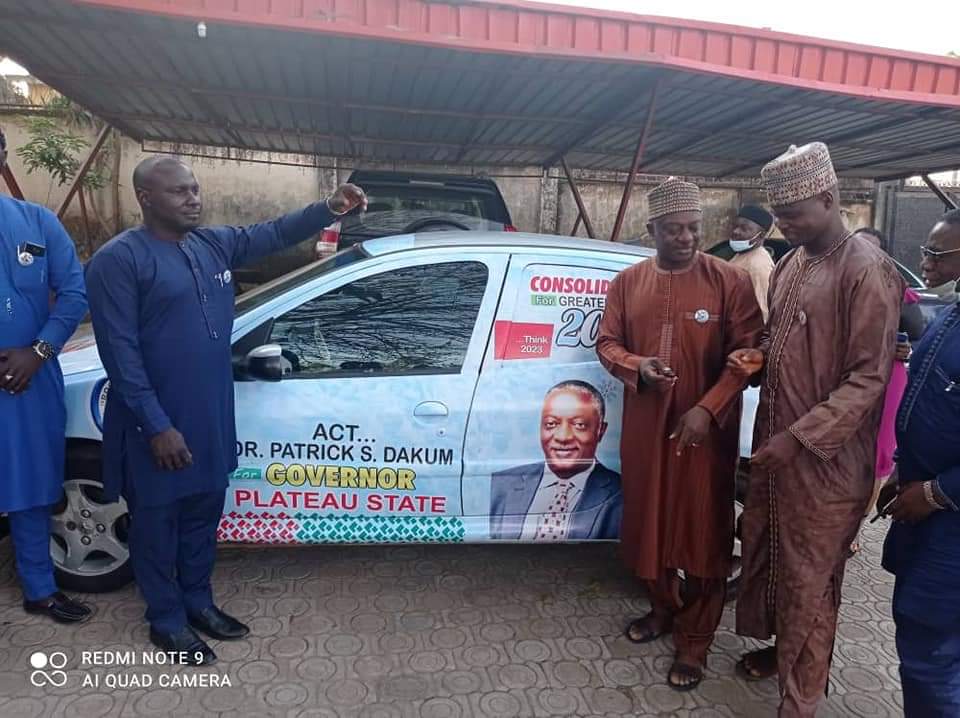 Hamza,on behalf of the Arewa Youth Assembly later donated posters, crest and a branded car for the smooth running of campaigns for the success of the Consolidation for Greater Plateau 2023 Team.
In response, Dr Patrick Dakum thanked the reputable and generous organisation for the award and assorted donations.He said the donations are very encouraging and timely.
Dakum in a reminiscence told the gathering of how as youths they participated in the Ango Must Go Strike where soldiers were firing live bullets for a better Nigeria.
The Plateau State APC Gubernatorial hopeful hinted that he is always surprised at how a lot of youths are joining and supporting his candidacy with so many stories of assistance he hardly remembers.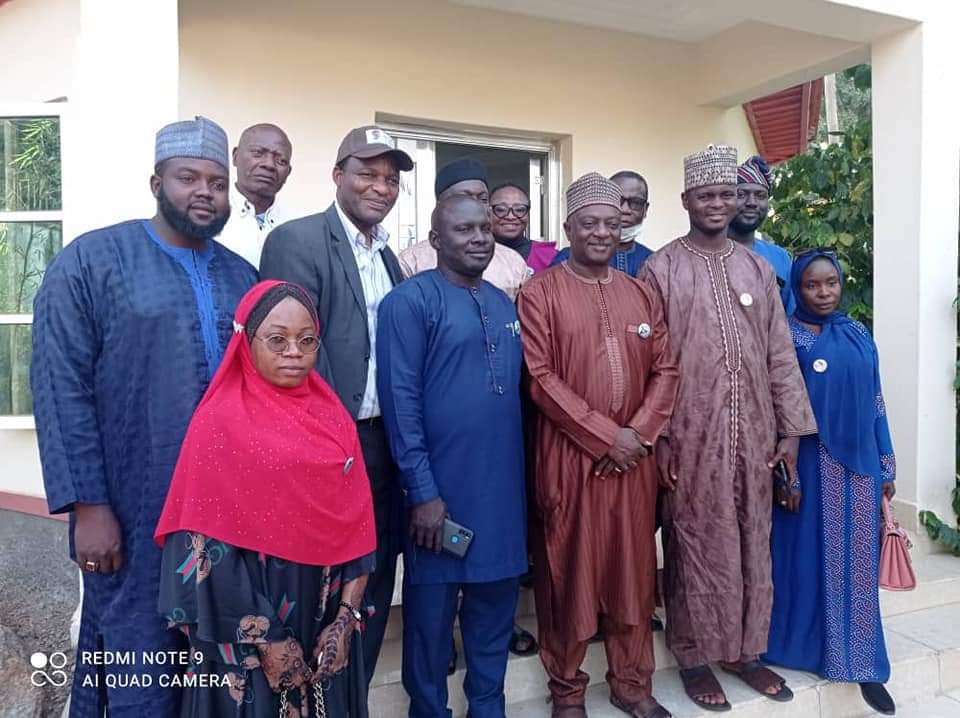 The multiple award recipient urged the youths to support aspirants that have track records of selfless leadership and the genuine zeal to serve humanity.
Other Executive Officers of the Arewa Youth Assembly that accompanied the President of the group were Amos Umaru Adamu, the Plateau State Coordinator, Kharis Dalhatu, Hassan Idris Tijanni, Aeeshat Abdulhamid, Manjara Bako and Muhammed Haruna Thani.
On the Consolidation for Greater Plateau 2023 Team were Hon Hosea Sukkushe, Mr Jonathan Gukut, Chief Amb Nanyah Daman and Miriam Ahmed.
count | 92