Pam Moses
Deputy Chairman House of Representatives Committee on Anti-Corruption and Member Representing Jos South/Jos Federal Constituency in House of Representatives Abuja Rep Dachung Musa Bagos says Plateau State is a rich state with a booming population of over 3.5 million people, saying while these riches are an advantage, but noted that the State Human development has however been severely impacted by extreme poverty.
Rep. Bagos stated during his official engagement in the UK, that he made out time for a roundtable discussion with the Plateau State Association in the United Kingdom ( London UK) and presented an appraisal of the State of Plateau Challenges and Prospects.
Bagos emphasized the need for effective leadership in 2023 that will bring sustainable wealth creation, citizens' participation in governance, and leadership that will bring equity, justice, and fairness.
Full details on the Presentation are captured in the slides conveyed by the images below: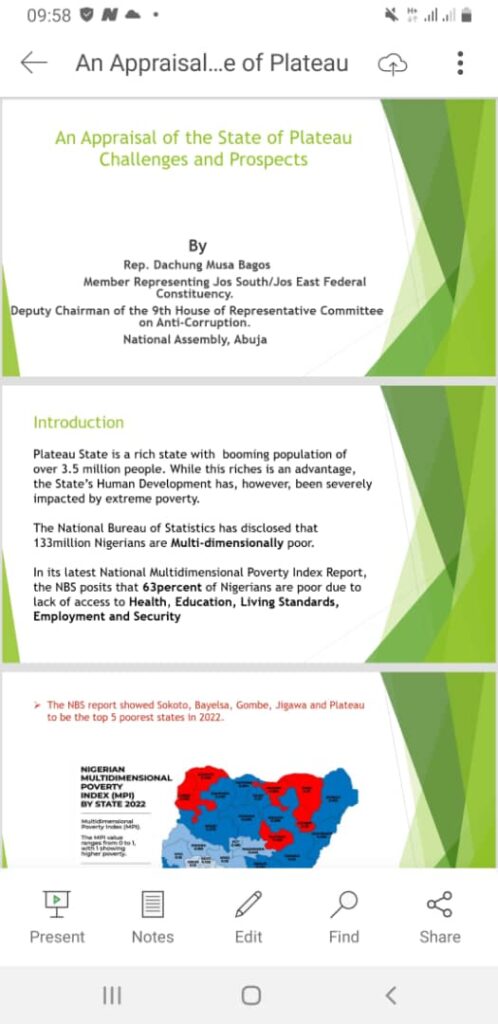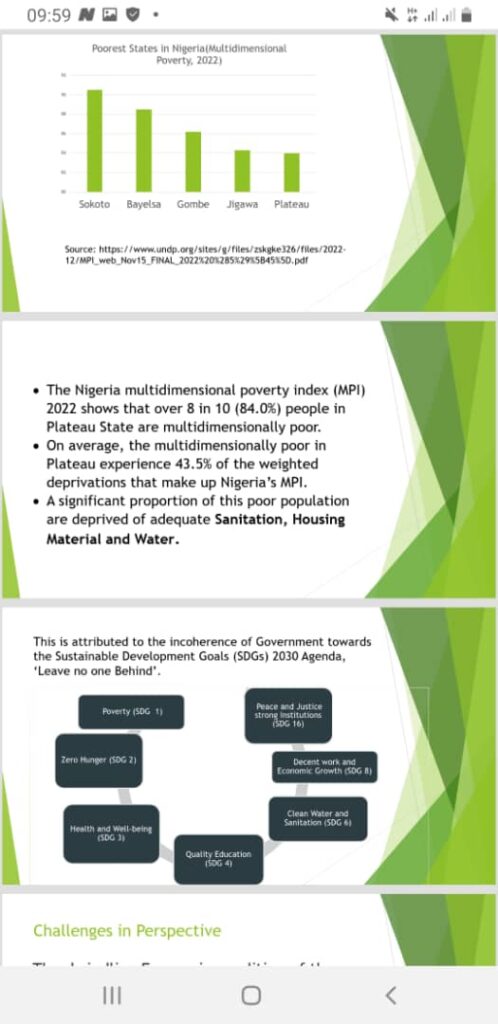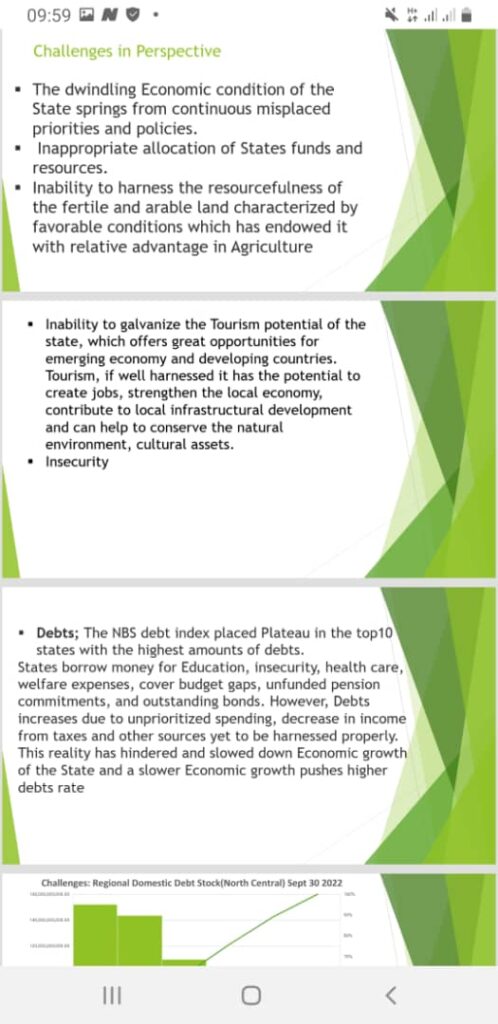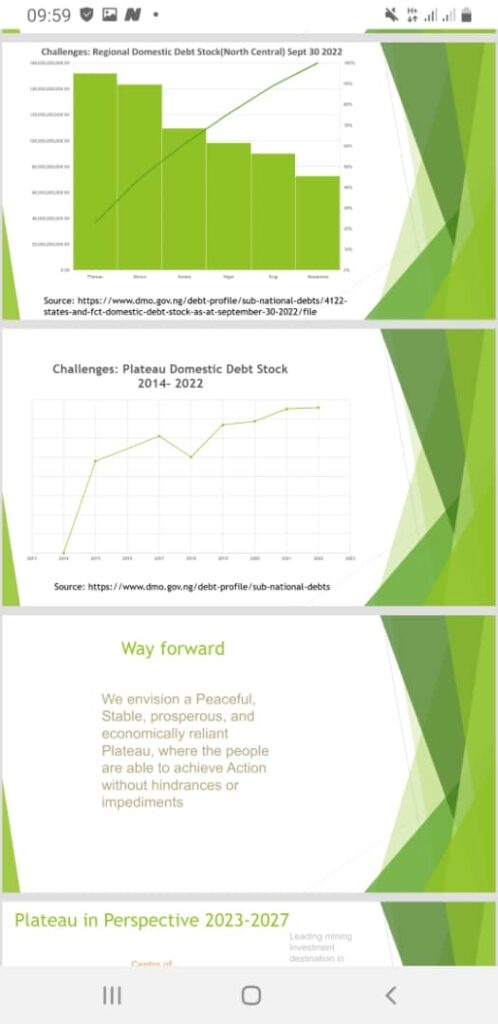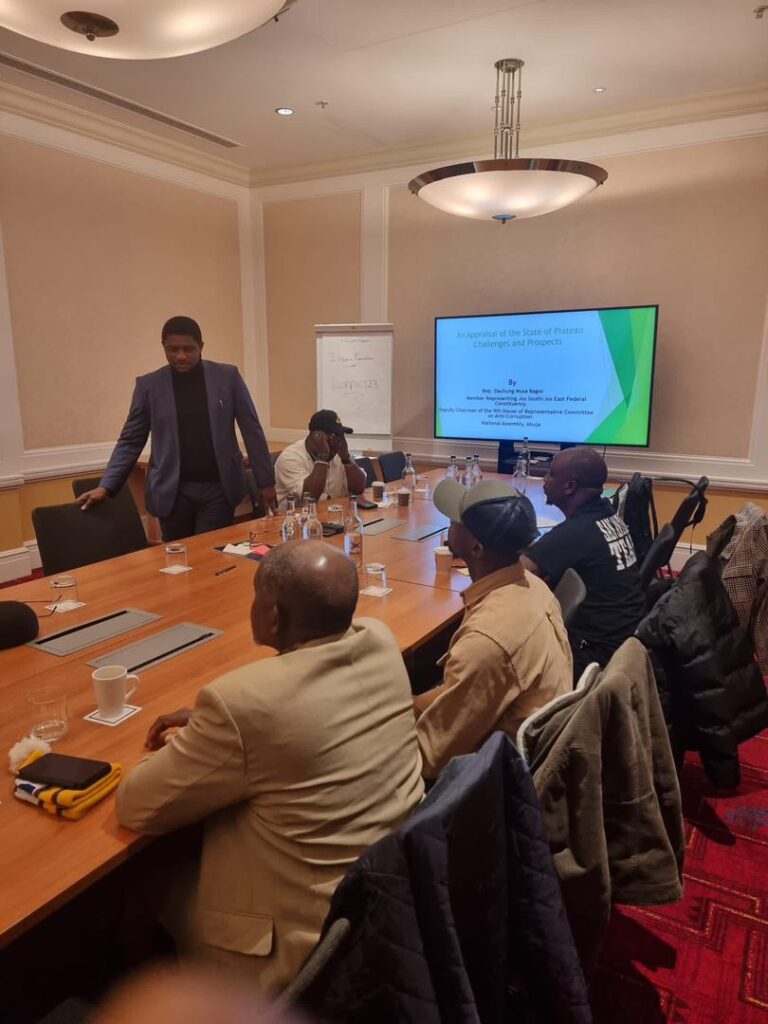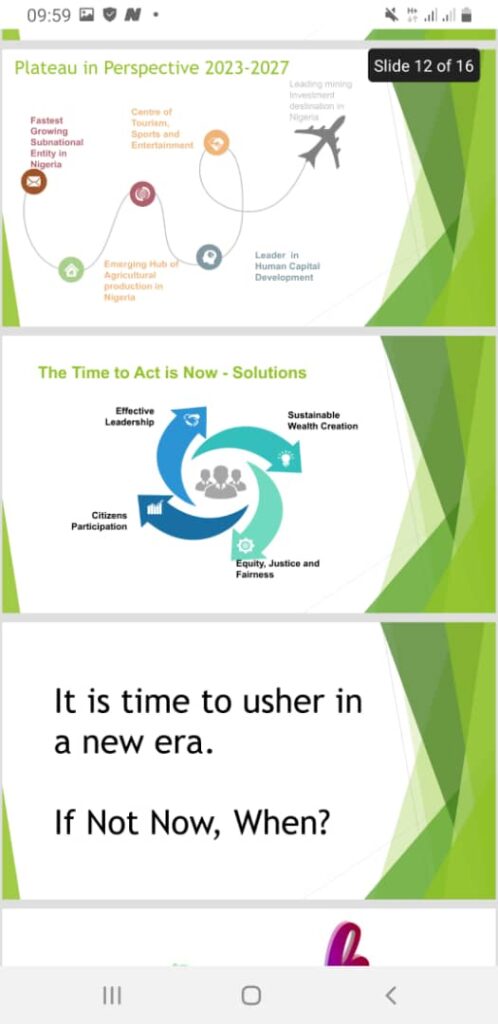 count | 251